Abstract
Recreational water use (RWU) injuries span from superficial lacerations to even death. Given the global popularity of RWU, radiologists should be aware of the common mechanisms and key imaging findings related to injuries in this setting. The goal of this article is to depict common RWU injuries and their emergent radiographic findings, which may have both important surgical and management implications. We present a broad review with case illustrations of these injuries seen at our level 1 trauma center showing the breadth of injury that can occur, general mechanisms and sample imaging findings.
This is a preview of subscription content, log in to check access.
Access options
Buy single article
Instant access to the full article PDF.
US$ 39.95
Price includes VAT for USA
Subscribe to journal
Immediate online access to all issues from 2019. Subscription will auto renew annually.
US$ 99
This is the net price. Taxes to be calculated in checkout.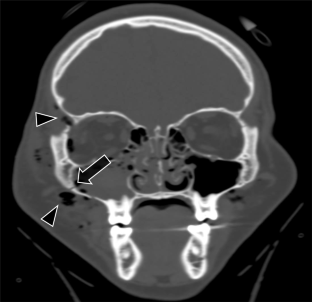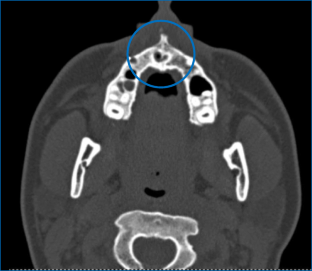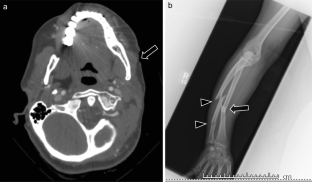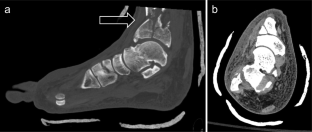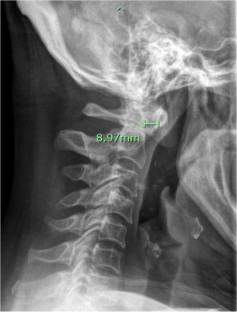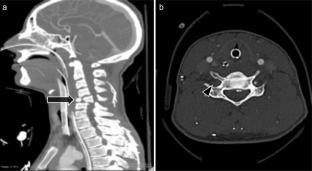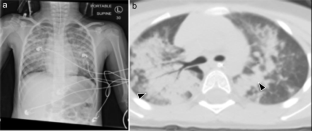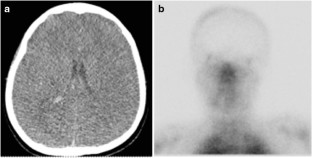 References
1.

Recreational Boating Statistics (2017) Office of Auxiliary and Boating Safety, U.S. Department of Homeland Security and United States Coast Guard. Washington, DC, 2017

2.

Chalmers DJ, Morrison L (2003) Epidemiology of non-submersion injuries in aquatic sporting and recreational activities. Sports Med 3(10):745–770

3.

Steinbruck K, Paeslack V (1980) Analysis of 139 spinal cord injuries due to accidents in water sports. Paraplegia 18(2):86–93

4.

Good RP, Nickel VL (1980) Cervical spine injuries resulting from water sports. Spine 5(6):502–506

5.

Al-Thanni H, El-Menyar A, Mekkodathil A, Abdelrahman H (2017) Types, patterns and outcomes of personal watercraft-related trauma. Ann Med Health Sci Res 7:37–41

6.

Rubin LE, Stein PB, DiScala C, Grottkau BE (2003) Pediatric trauma caused by personal watercraft: a ten-year retrospective. J Pediatr Surg 38:1525–1529

7.

Shin SH, Johnson BP, Mentzer CJ (2017) Personal watercraft related injuries 16- year experience from a level I trauma center. Ther American Surgeon 83(12):E485–E487

8.

Haan JM, Kramer ME, Scalea TM (2002) Pattern of injury from personal watercraft. Am Surg 68:624–627

9.

Phillips BJ, Turco LM (2017) Le fort fractures: a collective review. Bull Emerg Trauma 5(4):221–230

10.

Yoon W, Jeong YY, Kim JK, Seo JJ, Lim HS, Shin SS, Kim JC, Jeong SW, Park JG, Kang HK (2005) CT in blunt liver trauma. Radiographics 25(1):87–104

11.

Price C, Muszynski MJ, Zielinski JA, Steward C (2015) Motorboat propeller injuries: report of thirteen cases with review of mechanism of injury and bacterial considerations. J Trauma Treat 4:267

12.

Pakasi LS (2018) Health risks associated with recreational water activities. IOP Conf Ser: Mater Sci Eng 434:012329

13.

Voss LM, Rhodes KH, Johnson KA (1992) Musculoskeletal and soft tissue Aeromonas infection: an environmental disease. Mayo Clin Proc 67(5):422–427

14.

Czachor JS (1992) Unusual aspects of bacterial water-borne illnesses. Am Fam Physician 46(3):797–804

15.

Janda JM, Abbott SL (1993) Infections associated with the genus Edwardsiella: the role of Edwardsiella tarda in human disease. Clin Infect Dis 17(4):742–748

16.

Yin Q, Wang J (2015) Current trends in management of atlantoaxial dislocation. Orthop Surg 7:189–199

17.

Ishii K, Toyama Y, Nakamura M, Chiba K, Matsumoto M (2012) Management of chronic atlantoaxial rotatory fixation. Spine 37:E278–E285

18.

Nagpal P, Policeni BA, Bathla G, Khandelwal A, Derdeyn C, Skeete D (2017) Blunt cerebrovascular injuries: advances in screening, imaging and management trends. Am J Neuroradiol 39(3):406–414

19.

Papa L, Hoelle R, Idris A (2005) Systematic review of definitions for drowning incidents. Resuscitation 65(3):255–264

20.

Salomez F, Vincent JL (2004) Drowning: a review of epidemiology, pathophysiology, treatment and prevention. Resuscitation 63(3):261–268

21.

Idris AH, Bierens JJ, Perkins GD et al (2017) 2015 revised Ustein-style recommended guidelines for uniform reporting of data from drowning-related resuscitation: an ILCOR advisory statement. Resuscitation 118:147

22.

Battaglia JD, Lockhart CH (1977) Drowning and near-drowning. Pediatr Ann 6(4):270

23.

Bierens JJ, Knape JT, Gelissen HP (2002) Drowning. Curr Opin Crit Care 8(6):578–586

24.

Olshakre JS (1992) Near drowning. Emerg Med Clin North Am 10(2):339

25.

Wijman CA, Mlynash M, Caulfield AF, Hsia AW, Eyngorn I, Bammer R, Fischbein N, Albers GW, Moseley M (2009) Prognostic value of brain diffusion-weighted imaging after cardiac arrest. Ann Neurol 65(4):394–402

26.

Zingler VC, Krumm B, Bertsch T, Fassbender K, Pohlmann-Eden B (2003) Early prediction of neurological outcome after cardiopulmonary resuscitation: a multimodal approach combing neurobiochemical and electrophysiological investigations may provide high prognostic certainty in patients after cardiac arrest. Eur Neurol 49(2):79–84

27.

DeNicola LK, Falk JL, Swanson ME, Gayle MO, Kissoon N (1997) Submersion injuries in children and adults. Crit Care Clin 13(3):477–502

28.

Handley AJ (2014) Drowning. Brit Med J 348:1734
Ethics declarations
Conflict of interest
The authors declare that they have no conflict of interest.
Additional information
Publisher's note
Springer Nature remains neutral with regard to jurisdictional claims in published maps and institutional affiliations.
About this article
Cite this article
Wu, J., Shamah, S., Tsui, E. et al. Trauma on the high seas: an overview of recreational water use injuries. Emerg Radiol (2020). https://doi.org/10.1007/s10140-020-01760-x
Received:

Accepted:

Published:
Keywords
Recreational injuries

Trauma

Water

Review literature

Radiologic imaging

Drowning

Jet ski

Infections

Propeller injury

Boating

Water skiing

Wounds and injury

Near drowning

Submersion

Anoxia

Emergency medicine

Critical care