Abstract
Introduction
The management of hernias with loss of domain is a challenging problem. It has been shown that the volume of the incisional hernia/peritoneal volume ratio < 20% was a predictive factor for tension-free fascia closure, after pre-operative pneumoperitoneum preparation (Goni Moreno technique). In this study, we propose an easy, reliable and fast technique to perform volumetric calculation, by the surgeon alone.
Materials and methods
3D slicer software (free open-source software) was used to calculate with precision the intra-peritoneal and intra-hernia volumes, and to create a 3D reconstruction of both volumes. The measurement technique is described step by step using detailed figures and videos.
Results
The method was used to calculate the volumes for five consecutive patients, managed between January 2018 and March 2019. All the five patients had a ratio greater than 20% and, therefore, received a PPP program. The effectiveness of the procedure is objectified by the increase of the intraabdominal volume and the reduction of the incisional hernia/peritoneal volume ratio. The feasibility of a tension-free fascia closure was confirmed for the five patients.
Conclusion
In addition to a standardized definition of "loss of domain", a standardized volumetric technique, easy to reproduce, needs to be adopted. Our method can be done by any surgeon with basic computer skills and radiological knowledge in an autonomous and a fast manner, thus helping to select the right technique for the right patient.
This is a preview of subscription content, log in to check access.
Access options
Buy single article
Instant unlimited access to the full article PDF.
US$ 39.95
Price includes VAT for USA
Subscribe to journal
Immediate online access to all issues from 2019. Subscription will auto renew annually.
US$ 99
This is the net price. Taxes to be calculated in checkout.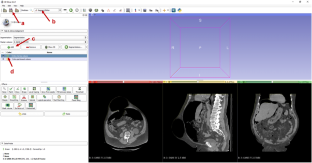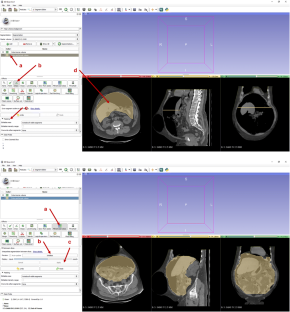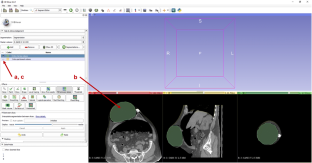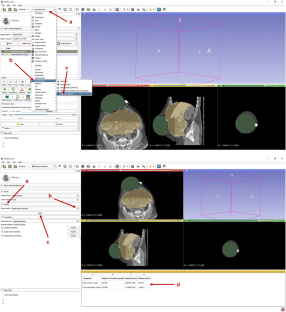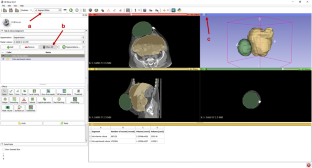 References
1.

Renard Y, Lardière-Deguelte S, de Mestier L et al (2016) Management of large incisional hernias with loss of domain: a prospective series of patients prepared by progressive preoperative pneumoperitoneum. Surgery 160:426–435. https://doi.org/10.1016/j.surg.2016.03.033

2.

Sabbagh C, Dumont F, Fuks D et al (2012) Progressive preoperative pneumoperitoneum preparation (the Goni Moreno protocol) prior to large incisional hernia surgery: volumetric, respiratory and clinical impacts. A prospective study. Hernia 16:33–40. https://doi.org/10.1007/s10029-011-0849-2

5.

Rakower SR (2011) Intentional progressive preoperative pneumoperitoneum for adhesiolysis in the hostile surgical abdomen. Am Surg 77:E193–194

6.

Ramirez OM, Ruas E, Dellon AL (1990) "Components separation" method for closure of abdominal-wall defects: an anatomic and clinical study. Plast Reconstr Surg 86:519–526

7.

Eriksson A, Rosenberg J, Bisgaard T (2014) Surgical treatment for giant incisional hernia: a qualitative systematic review. Hernia 18:31–38. https://doi.org/10.1007/s10029-013-1066-y

3.

Goni Moreno I (1951) Rational treatment of chronic massive hernias and eventrations; preparation of a patient with progressive pneumoperitoneum; original technic. Prensa Med Argent 38:10–21

4.

Dumont F, Fuks D, Verhaeghe P et al (2009) Progressive pneumoperitoneum increases the length of abdominal muscles. Hernia 13:183–187. https://doi.org/10.1007/s10029-008-0436-3

8.

Sabbagh C, Dumont F, Robert B et al (2011) Peritoneal volume is predictive of tension-free fascia closure of large incisional hernias with loss of domain: a prospective study. Hernia 15:559–565. https://doi.org/10.1007/s10029-011-0832-y

9.

Tanaka EY, Yoo JH, Rodrigues AJ et al (2010) A computerized tomography scan method for calculating the hernia sac and abdominal cavity volume in complex large incisional hernia with loss of domain. Hernia 14:63–69. https://doi.org/10.1007/s10029-009-0560-8

10.

Parker SG, Halligan S, Blackburn S et al (2018) What exactly is meant by "loss of domain" for ventral hernia? Systematic review of definitions. World J Surg. https://doi.org/10.1007/s00268-018-4783-7
Ethics declarations
Funding
There was no funding source for this study.
Conflict of interest
All authors declare that they have no conflicts of interest.
Ethical approval
The institutional review board of Rouen University hospital approved this study.
Human and animal rights
This article does not contain any studies with human participants performed by any of the authors.
Informed consent
Informed consent was signed by all patients included.
Additional information
Publisher's Note
Springer Nature remains neutral with regard to jurisdictional claims in published maps and institutional affiliations.
Electronic supplementary material
Below is the link to the electronic supplementary material.
Supplementary file1 (MP4 31306 kb)
About this article
Cite this article
Martre, P., Sarsam, M., Tuech, J. et al. New, simple and reliable volumetric calculation technique in incisional hernias with loss of domain. Hernia (2019). https://doi.org/10.1007/s10029-019-01990-0
Received:

Accepted:

Published:
Keywords
Goni Moreno technique

Incisional hernia

Loss of domain

Volumetry

3D Slicer