Abstract
Purpose
The long-term results for inguinal hernia repair (IH) with the use of biological mesh (BM) are not known. A prospective study was started in 2003–2004 to evaluate the results of pure tissue (IH) repair with the use of biological mesh with a 10-year follow-up.
Methods
From March 2003 to December 2004, all patients with IH who presented to the office, including incarcerated and recurrent IH, not excluding any, underwent pure tissue IH repair reinforced with a BM. During this period, 101 patients (87/male, 14/female) underwent 104 IH repair with a continuous suture of transversalis to transversalis fascia repair reinforced with BM of porcine intestinal submucosal origin (Surgisis, Cook) and were followed up for 10 years.
Results
There were 104 IH, 90 electives (86%), 2 incarcerated (1.9%), and 12 recurrent (11%). Follow-up was scheduled at 1 week, 1 month, 1 year, 3 years, 7 years and 10 years., in 100%, 100%, 99%, 93%, 89% and 85% of the patients, respectively. Recurrence was observed in 2/104 (1.9%): one recurrence at 1 week in a patient with bilateral IH and one at 7 years. The mean recovery time was 1.2 days (range 1–5 days). Mortality was 0(0%). Complications: six hematic infiltration to the scrotum and one to the vulva, all resolved spontaneously; wound infection 0(0%); urinary retention 11/104 (10.5%); inguinal scrotal hypoesthesia 7/104(6.7%), improved after 4–6months; asymptomatic fever of 39°C, 2/104 patients (1.9%), responded to a single dose of 4 mg betamethasone. No long-term inguinal pain complaint was found except for one patient with a recurrent IH.
Conclusions
The use of BM to reinforce a pure tissue IH repair is safe and effective. The recurrence rate is comparable to short- and long-term synthetic mesh IH repair with less complications and pain than the use of synthetic mesh as reported in the literature.
This is a preview of subscription content, log in to check access.
Access options
Buy single article
Instant access to the full article PDF.
US$ 39.95
Price includes VAT for USA
Subscribe to journal
Immediate online access to all issues from 2019. Subscription will auto renew annually.
US$ 99
This is the net price. Taxes to be calculated in checkout.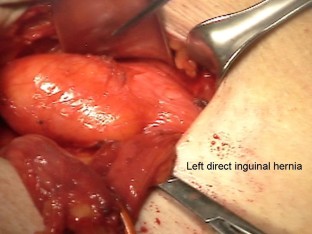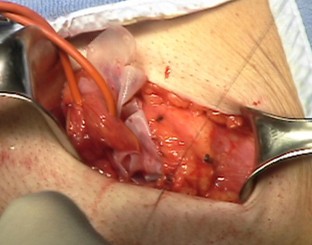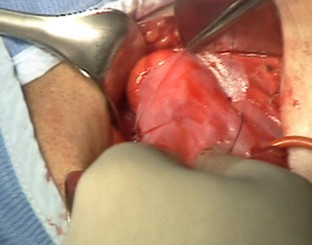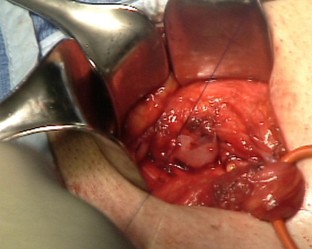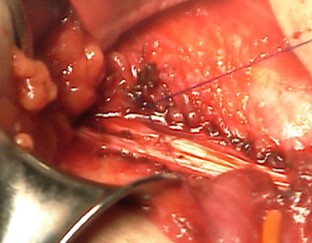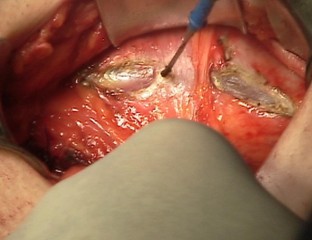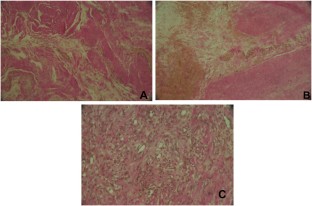 References
1.

Bellón JM, Buján J, Honduvilla NG et al (1997) Study of biochemical substrate and role of metalloproteinases in fascia transversalis from hernial processes. Eur J Clin Invest 27(6):510–516

2.

Agren MS, Jorgensen LN, Andersen M et al (1998) Matrix metalloproteinase 9 level predicts optimal collagen deposition during early wound repair in humans. Br J Surg 85(1):68–71

3.

Costello CR, Bachman SL, Ramshaw BJ, Grant SA (2007) Materials characterization of explanted polypropylene hernia meshes. BioMed Mater Res B Appl Biomater 83:44–49

4.

Kouhia S, Vironen J, Hakala T, Paajanen H (2015) Open mesh repair for inguinal hernia is safer than laparoscopic repair or open non-mesh repair: a nationwide registry study of complications. World J Surg. 39:1878–1884

5.

Deeken CR, Abdo MS, Frisella MM, Matthew BD (2011) Polytetrafluoroethylene meshes for inguinal hernia repair. J Am Coll Surg 212(1):68–79

6.

Cunningham J, Temple WJ, Mitchell P, Nixon JA, Preshaw RM, Hagen NA (1996) Cooperative hernia study. Pain in the postrepair patient. Ann Surg 224(5):598–602

7.

McGillicuddy JE (1998) Prospective randomized comparison of the Shouldice and Lichtenstein hernia repair procedures. Arch Surg 133(9):974–978

8.

Amid PK (1997) Classification of biomaterials and their related complications in abdominal wall hernia surgery. Hernia 1:12–19

9.

Klinge U, Klosterhalfen B, Müller M, Ottinger AP, Schumpelick V (1998) Shrinking of polypropylene mesh in vivo: an experimental study in dogs. Eur J Surg 164(12):965–969

10.

Fang Z, Ren F, Zhou J, Tian J (2015) Biologic mesh versus synthetic mesh in open inguinal hernia repair: system review and meta-analysis. ANZ J Surg 85(12):910–916

11.

Arslani N, Gajzer B, Papeš D, Rajković Z, Altarac S, Zore Z, Filipović-Zore I (2013) A new approach for transversalis fascia reinforcement in Lichtenstein's inguinal hernia repair. Surg Today 43(2):211–214

12.

Ansaloni L, Catena F, Coccolini F, Gazzotti F, D'Alessandro L, Pinna AD (2009) Inguinal hernia repair with porcine small intestine submucosa: 3-year follow-up results of a randomized controlled trial of Lichtenstein's repair with polypropylene mesh versus Surgisis Inguinal Hernia Matrix. Am J Surg 198(3):303–312

13.

Bochicchio GV, Jain A, McGonigal K et al (2014) Biologic vs. synthetic inguinal hernia repair: 1-year results of a randomized double-blind trial. J Am Coll Surg 218(4):751–757

14.

Gagliardi S, Ansaloni L, Catena F, Gazzotti F, D'Alessandro L, Pinna AD (2007) Hernioplasty with surgisis inguinal hernia matrix (IHM). Surg Technol Int 16:128–133

15.

Berliner SD (1984) An approach to groin hernia. Surg Clin N Am 64(2):197–213

16.

Nyhus LM, Klein MS, Rogers F (1991) Inguinal hernia. Curr Probl Surg 73:407

17.

Jensen MP, McFarland CA (1993) Increasing the reliability and validity of pain intensity measurement in chronic pain patients. Pain 55:195–203

18.

Campanelli G (2017) Inguinal hernia surgery. Springer, Milano

19.

Amid PK (2004) Cause, prevention and surgical treatment of postherniorrhaphy neuropatic inguinodynia; triple neurectomy with proximal end implantation. Hernia 8:343–349

20.

Kehlet H, Jensen TS, Woolf CJ (2006) Persistent postsurgical pain: risk factor and prevention. Lancet 367:1618–1625
Ethics declarations
Conflict of interest
None of the authors has any financial relationship to disclose.
Ethical approval
At our institution, this study did not require an ethical committee approval because it is not a randomized study and the biological material used is well known and approved by FDA and the European TUV as early as year 2000.
Human and animal rights
All procedure were performed according to ethical standards and approved by ethical committee of our institution. No procedure were performed on animals in this study.
Informed consent
All patients signed for informed consent.
Electronic supplementary material
Below is the link to the electronic supplementary material.
About this article
Cite this article
Ravo, B., Falasco, G. Pure tissue inguinal hernia repair with the use of biological mesh: a 10-year follows up. A prospective study. Hernia 24, 121–126 (2020). https://doi.org/10.1007/s10029-019-01976-y
Received:

Accepted:

Published:

Issue Date:
Keywords
Pure tissue inguinal hernia repair

Biological mesh

Recurrence inguinal hernia

Synthetic mesh complications

Pain