Abstract
Background
Parastomal hernias (PH) are frequent with a high morbidity. Three randomised controlled trials have shown that prophylactic mesh stoma reinforcement significantly reduces their incidence. Implantation and fixation of mesh can be time-consuming, difficult to perform laparoscopically and does not deal with the excessive stretching of the trephine and the creation of an oversized defect. The Stapled Mesh stomA Reinforcement Technique (SMART) obviates these technical problems. The aim of this study was to assess the safety and efficacy of a novel surgical technique called SMART in preventing parastomal herniation.
Method
SMART uses a purpose designed circular stapling gun (Compact™, Frankenman International Limited) of various diameters to create a precise trephine and simultaneously fixes a mesh sub-peritoneally and circumferentially to the trephine. Recruited patients were deemed to be high risk for parastomal herniation and randomisation in a controlled trial was contraindicated. Incidence of parastomal related symptoms and recurrences were documented at clinic visits and radiological confirmation of recurrences, when available, was used for final analysis. A control group of patients who underwent stoma resiting without mesh reinforcement for parastomal herniation was used for comparative purposes.
Results
22 patients (16 F:6 M, mean age 49 ± 16 years, BMI 33.0 ± 7.0) underwent SMART (18 open, 4 laparoscopic). There were no intra-operative or early stoma complications. During a median FU of 21 months (range 12–24), four patients (19 %) were diagnosed with recurrent parastomal herniation, one of which required re-operation. The parastomal herniation rate (73 %) in the control group (6 F:5 M) was significantly higher (p = 0.003) although patients had similar age (59 ± 15 years, p = 0.1) and body-mass index (29.0 ± 3.0, p = 0.1).
Conclusion
SMART is a new and simple technique of precisely creating a reinforced stoma trephine at both open and laparoscopic surgery. It obviates the technical disadvantages of traditional stoma formation. This pilot study, in a selected group of patients at high risk for parastomal herniation, indicates that the procedure is clinically safe but randomised controlled trials are required to determine its efficacy in reducing parastomal herniation in all patients undergoing elective stoma formation.
This is a preview of subscription content, log in to check access.
Access options
Buy single article
Instant unlimited access to the full article PDF.
US$ 39.95
Price includes VAT for USA
Subscribe to journal
Immediate online access to all issues from 2019. Subscription will auto renew annually.
US$ 99
This is the net price. Taxes to be calculated in checkout.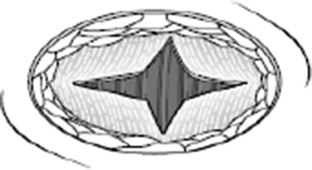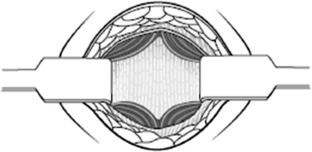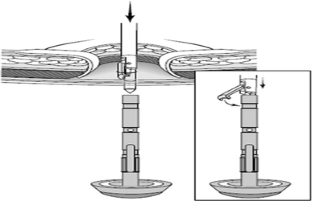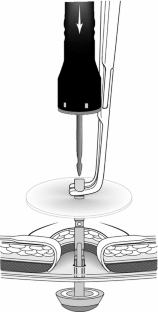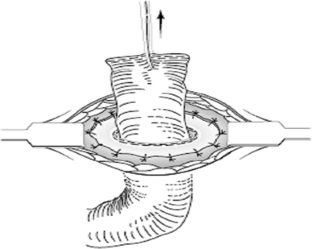 References
1.

Carne PW, Robertson GM, Frizelle FA (2003) Parastomal hernia. Br J Surg 90:784–793

2.

Hotouras A, Murphy J, Thaha M et al (2013) The persistent challenge of parastomal herniation: a review of the literature and future developments. Colorectal Dis 15:e202–e214

3.

Pilgrim CH, McIntyre R, Bailey M (2010) Prospective audit of parastomal hernia: prevalence and associated comorbities. Dis Colon Rectum 53:71–76

4.

Evans MD, Thomas C, Beaton C et al (2011) Lowering the incidence of stomal herniation: further follow-up of the lateral rectus abdominis positioned stoma. Colorectal Dis 13:716–717

5.

Lian L, Wu XR, He XS et al (2012) Extraperitoneal vs. intraperitoneal route for permanent colostomy: a meta-analysis of 1,071 patients. Int J Colorectal Dis 27:59–64

6.

Hotouras A, Murphy J, Power N, et al (2013) Radiological incidence of parastomal herniation in cancer patients with permanent colostomy: what is the ideal size of the surgical aperture? Int J Surg 11:425–427

7.

Janes A, Cengiz Y, Israelsson LA (2009) Preventing parastomal hernia with a prosthetic mesh: a 5-year follow-up of a randomized study. World J Surg 33:118–121 (discussion 22–23)

8.

Serra-Aracil X, Bombardo-Junca J, Moreno-Matias J et al (2009) Randomized, controlled, prospective trial of the use of a mesh to prevent parastomal hernia. Ann Surg 249:583–587

9.

Hammond TM, Huang A, Prosser K et al (2008) Parastomal hernia prevention using a novel collagen implant: a randomised controlled phase 1 study. Hernia 12:475–481

10.

Williams NS, Nair R, Bhan C (2011) Stapled mesh stoma reinforcement technique (SMART)—a procedure to prevent parastomal herniation. Ann R Coll Surg Engl 93:169

11.

Resnick S (1986) New method of bowel stoma formation. Am J Surg 152:545–548

12.

Keighley MR, Williams NS (2008) Surgery of the anus, rectum and colon, 3rd edn. Saunders, London
Conflict of interest
NSW is a consultant to Frankenman International who have a licensing agreement with QMUL, his employer, to manufacture stapling instrumentation for SMART. NSW has designed a circular stapling instrument specifically for use in the SMART procedure. The instrument is subject to a licensing agreement between his employer and the manufacturer. AH, CB, JM and CLC declare no conflicts of interest.
Electronic supplementary material
Below is the link to the electronic supplementary material.
Supplementary material 1 (WMV 24678 kb)
About this article
Cite this article
Williams, N.S., Hotouras, A., Bhan, C. et al. A case-controlled pilot study assessing the safety and efficacy of the Stapled Mesh stomA Reinforcement Technique (SMART) in reducing the incidence of parastomal herniation. Hernia 19, 949–954 (2015). https://doi.org/10.1007/s10029-015-1346-9
Received:

Accepted:

Published:

Issue Date:
Keywords
Parastomal hernia

Prevention

Prophylaxis

Mesh reinforcement