Abstract
Background
Mucinous adenocarcinoma (MAC) rarely occurs in the salivary glands, especially in the labial gland. MACs arising from the salivary glands are characterized by an aggressive behavior due to high invasiveness and a high rate of regional lymph node metastasis.
Case presentation
Here, we report a case of MAC arising from the lower lip, shown to have elevated serum carcinoembryonic antigen (CEA) levels by the medical checkup. The tumor showed aggressive behavior and serum CEA levels increased with repeated recurrence. CEA has been shown to have surprisingly diverse functions in cell adhesion, intracellular and intercellular signaling, and complex biological processes such as cancer progression, inflammation, angiogenesis, and metastasis. A MAC arising from the salivary glands may have a poor prognosis because CEA is highly expressed.
Conclusions
Generally, serum CEA levels have not been used as tumor markers for salivary gland malignancies; however, it may be useful for MAC arising from salivary glands. We recommend prospective research to determine whether serum CEA estimation is useful as a component of routine pre-treatment workup for MACs arising from the salivary glands.
This is a preview of subscription content, log in to check access.
Access options
Buy single article
Instant access to the full article PDF.
US$ 39.95
Price includes VAT for USA
Subscribe to journal
Immediate online access to all issues from 2019. Subscription will auto renew annually.
US$ 99
This is the net price. Taxes to be calculated in checkout.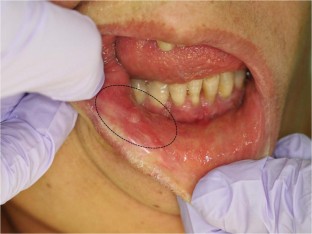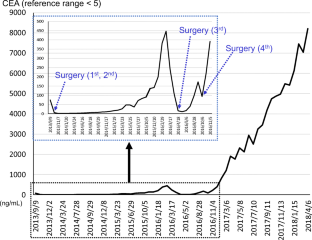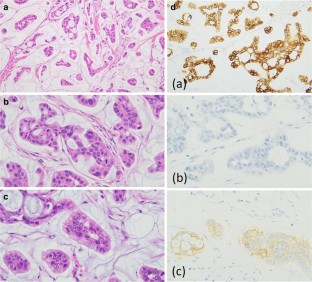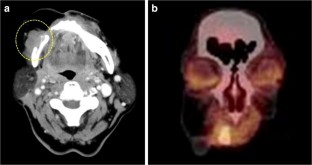 References
1.

Farhood Z, Zhan KY, Lentsch EJ (2016) Mucinous adenocarcinoma of the salivary gland: a review of a rare tumor. Otolaryngol Head Neck Surg 154:875–879

2.

Tian Z, Li L, Wang L, Hu Y, Li J (2010) Salivary gland neoplasms in oral and maxillofacial regions: a 23-year retrospective study of 6982 cases in an eastern Chinese population. Int J Oral Maxillofac Surg 39:235–242

3.

Ide F, Mishima K, Tanaka A, Saito I, Kusama K (2009) Mucinous adenocarcinoma of minor salivary glands: a high-grade malignancy prone to lymph node metastasis. Virchows Arch 454:55–60

4.

Pires FR, Pringle GA, de Almeida OP, Chen SY (2007) Intra-oral minor salivary gland tumors: a clinicopathological study of 546 cases. Oral Oncol 43:463–470

5.

Olsen A, Teglund S, Nelson D, Gordon L, Copeland A, Georgescu A, Carrano A, Hammarström S (1994) Gene organization of the pregnancy-specific glycoprotein region on human chromosome 19: assembly and analysis of a 700-kb cosmid contig spanning the region. Genomics 23:659–668

6.

Beauchemin N, Draber P, Dveksler G, Gold P, Gray-Owen S, Grunert F, Hammarström S, Holmes KV, Karlsson A, Kuroki M, Lin SH, Lucka L, Najjar SM, Neumaier M, Obrink B, Shively JE, Skubitz KM, Stanners CP, Thomas P, Thompson JA, Virji M, von Kleist S, Wagener C, Watt S, Zimmermann W (1999) Redefined nomenclature for members of the carcinoembryonic antigen family. Exp Cell Res 252:243–249

7.

Beauchemin N, Arabzadeh A (2013) Carcinoembryonic antigen-related cell adhesion molecules (CEACAMs) in cancer progression and metastasis. Cancer Metastasis Rev 32:643–671

8.

Gold P, Freedman SO (1965) Demonstration of tumor-specific antigens in human colonic carcinomata by immunological tolerance and absorption techniques. J Exp Med 121:439–462

9.

Gold P, Freedman SO (1965) Specific carcinoembryonic antigens of the human digestive system. J Exp Med 122:467–481

10.

Duffy MJ (2001) Carcinoembryonic antigen as a marker for colorectal cancer: is it clinically useful? Clin Chem 47:624–630

11.

Thompson JA, Grunert F, Zimmermann W (1991) Carcinoembryonic antigen gene family: molecular biology and clinical perspectives. J Clin Lab Anal 5:344–366

12.

Turriziani M, Fantini M, Benvenuto M, Izzi V, Masuelli L, Sacchetti P, Modesti A, Bei R (2012) Carcinoembryonic antigen (CEA)-based cancer vaccines: recent patents and antitumor effects from experimental models to clinical trials. Recent Pat Anticancer Drug Discov 7:265–296

13.

Thomson DM, Krupey J, Freedman SO, Gold P (1969) The radioimmunoassay of circulating carcinoembryonic antigen of the human digestive system. Proc Natl Acad Sci U S A 64:161–167

14.

Watatani K, Shirasuna K, Morioka S, Miyazaki T (1985) Presence and distribution of various salivary proteins in human submandibular salivary glands. Jpn J Oral Maxillofac Surg 31:222–229 (in Japanese)

15.

Kuhel WI, Chow H, Godwin TA, Minick CR, Libby DM (1995) Elevated carcinoembryonic antigen levels correlating with disease recurrence in a patient with adenoid cystic carcinoma. Head Neck 17:431–436

16.

Mano T, Uchida K, Okafuji M, Horinaga D, Nagatsuka H, Ueyama Y (2006) A case of mucinous adenocarcinoma of the palate. Jpn J Oral Maxillofac Surg 52:507–510 (in Japanese)

17.

Numata M, Shiozawa M, Watanabe T, Tamagawa H, Yamamoto N, Morinaga S, Watanabe K, Godai T, Oshima T, Fujii S, Kunisaki C, Rino Y, Masuda M, Akaike M (2012) The clinicopathological features of colorectal mucinous adenocarcinoma and a therapeutic strategy for the disease. World J Surg Oncol 10:109

18.

Ho CH, Lin WC, Pu YS, Yu HJ, Huang CY (2008) Primary mucinous adenocarcinoma of renal pelvis with carcinoembryonic antigen production. Urology 71:984.e7–984.e8

19.

Sun F, Wang P, Zheng Y, Jia W, Liu F, Xiao W, Bao J, Wang S, Lu K (2018) Diagnosis, clinicopathological characteristics and prognosis of pulmonary mucinous adenocarcinoma. Oncol Lett 15:489–494
Funding
This research did not receive any specific grant from funding agencies in the public, commercial, or not-for-profit sectors.
Ethics declarations
Conflict of interests
The authors declare that they have no conflict of interest.
Ethical approval
All procedures performed in studies involving human participants were in accordance with the ethical standards of the institutional and/or national research committee and with the 1964 Helsinki declaration and its later amendments or comparable ethical standards. Informed consent was obtained from all individual participants included in the study.
Consent for publication
The patient and family provided consent for publication of this case report.
Additional information
Publisher's note
Springer Nature remains neutral with regard to jurisdictional claims in published maps and institutional affiliations.
About this article
Cite this article
Aoki, T., Kondo, Y., Karakida, K. et al. A mucinous adenocarcinoma of the lip with elevated serum carcinoembryonic antigen levels: a case report. Oral Maxillofac Surg 24, 127–132 (2020). https://doi.org/10.1007/s10006-019-00818-6
Received:

Accepted:

Published:

Issue Date:
Keywords
Mucinous adenocarcinoma

Salivary gland

Lip

Carcinoembryonic antigen

Tumor marker