Effects of different dopant elements on structures, electronic properties, and sensitivity characteristics of nitromethane
Abstract
In this study, the doped defects in nitromethane crystals were investigated using first-principles calculations for the first time. We introduce dopant atoms in the interstitial sites of the nitromethane lattice, aiming to study the effects of element-doping on the structural properties, electronic properties, and sensitivity characteristics. The obtained results show that doped defects obviously affect the neighboring nitromethane molecules. The modification of electronic properties shows that the band gaps are significantly influenced by doped defects. Partial density of states and population analysis further reveal the mechanism for sensitivity control of nitromethane. It is shown that the new electronic states were introduced in the forbidden bands and the doped defects resulted in charge redistributions in the systems.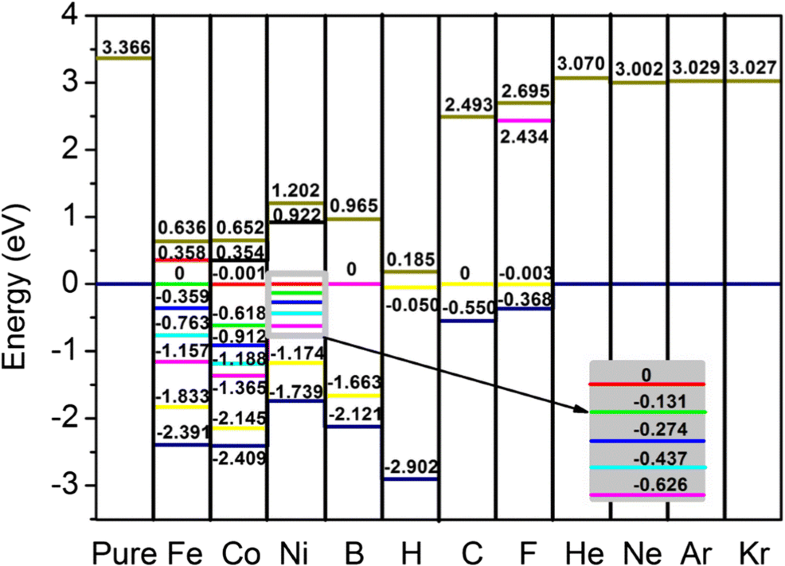 Keywords
Doped defects 
Sensitivity 
Nitromethane 
First-principles calculations 
Notes
Acknowledgments
This work was supported by the National Natural Science Foundation of China (Grant Nos. 11574254 and 11272296), the Fundamental Research Funds for the Central Universities (Grant No. 2018GF08), the fund of the State Key Laboratory of Solidification Processing in NWPU (Grant No. SKLSP201843), the Doctoral Innovation Fund Program of Southwest Jiaotong University (Grant No. D-CX201735), and the Doctoral Students Top-notch Innovative Talent Cultivation of Southwest Jiaotong University.
Copyright information
© Springer-Verlag GmbH Germany, part of Springer Nature 2018