Abstract
This article describes in a sequential fashion how ab initio quantum mechanical methods can be applied to study the pharmacophoric features of drugs. It also describes how accurate drug–receptor interaction calculations can guide the careful design of balanced dual inhibitors, which form an important class of second generation drugs. As an example, the authors have chosen balanced inhibitors of angiotensin converting enzyme/neutral endopeptidase (ACE/NEP) as modern antihypertensive drugs. A unified, accurate, in silico design approach is presented, encompassing all steps from pharmacophore derivation to complete understanding of mechanistic aspects leading to drug design.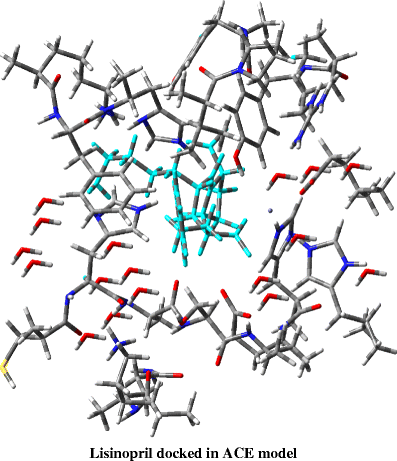 This is a preview of subscription content, log in to check access.
Access options
Buy single article
Instant unlimited access to the full article PDF.
US$ 39.95
Price includes VAT for USA
Subscribe to journal
Immediate online access to all issues from 2019. Subscription will auto renew annually.
US$ 199
This is the net price. Taxes to be calculated in checkout.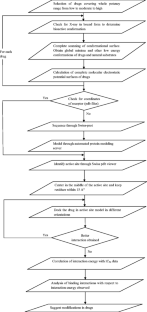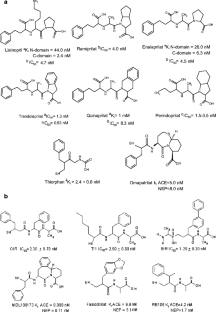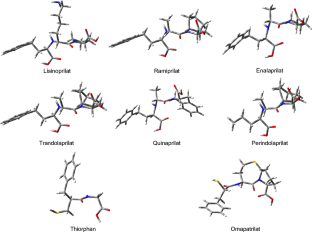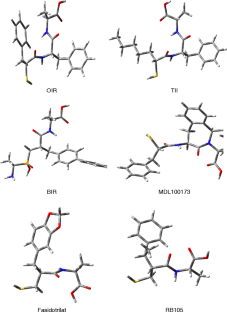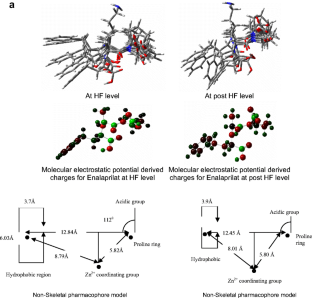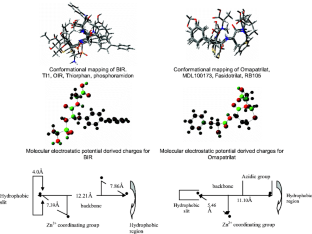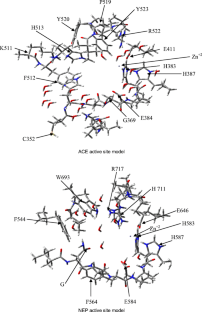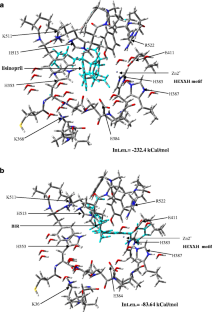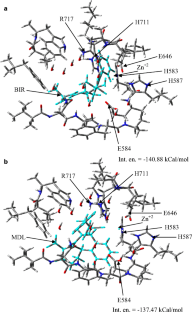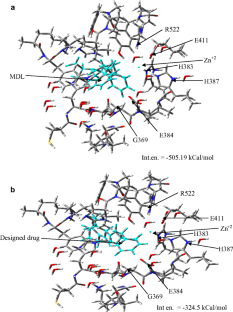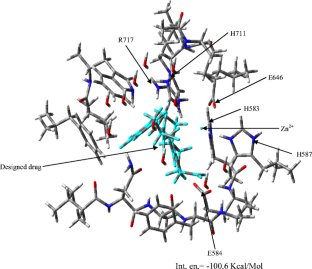 References
1.

Patrick G (ed) (2002) In: Medicinal Chemistry. BIOS Scientific, Oxford, pp 221–241

2.

Cushman DW, Ondetti MA (1999) Nat Med 5:1110–1113

3.

Ondetti MA (1994) Annu Rev Pharmacol Toxicol 34:1–16

4.

Gupta SP (ed) (2006) QSAR and molecular modeling studies in heterocyclic drugs II. Springer, Berlin

5.

Crippen GM (2008) Curr Comp Aided Drug Des 4:259–264

6.

Zhou P, Tian F, Wu Y, Li Z, Shang Z (2008) Curr Comp Aided Drug Des 4:311–321

7.

Meng EC, Shoichet BK, Kuntz ID (1992) J Comp Chem 13:505–524

8.

Breda A, Basso LA, Santos DS, de Azevedo Jr WF (2008) Curr Comp Aided Drug Des 4:265–272

9.

Dalton JA, Jackson RM (2007) Bioinformatics 23:1901–1908

10.

Waszkowycz B, Perkins TDJ, Sykes RA, Li J (2001) IBM Syst J 40:360–378

11.

Zhorov BS (1997) Arch Biochem Biophys 341:238–244

12.

Yadav A, Singh SK (2005) THEOCHEM 723:205–209

13.

Jain S, Yadav A (2008) Chem Biol Drug Des 71:271–277

14.

Jandeleit-Dahm K (2006) J Hum Hypertens 20:478–481

15.

Opie LH (1992) Angiotensin converting enzyme inhibitors. Wiley-Lisa, New York

16.

Edwards C (1985) Lancet 325:30–34

17.

Jackson B, Cubela RB, Conway EL, Johnston CI (1988) J Clin Pharmacol 25:719–724

18.

Acharya KR, Sturrock ED, Riordan JF, Ehlers MRW (2003) Nat Rev Drug Disc 2:891–902

19.

Molinaro G, Cugno M, Perez M, Lepage Y, Gervais N, Agostoni A, Adam A (2002) J Pharmacol Exp Ther 303:232–237

20.

Johnston CI, Hodsman PG, Kohzuki M, Casley DJ, Fabris B, Phillips PA (1989) Am J Med 87:24S–28S

21.

Wei L, Clauser E, Alhenc Gelas F, Corvol P (1992) J Biol Chem 267:13398–13405

22.

Ehler MR, Riordan JF (1991) Biochemistry 30:7118–7126

23.

Georgiadis D, Beau F, Czarny B, Cotton I, Yiotakis A, Dive V (2003) Circ Res 93:148–154

24.

Dive V, Cotton J, Yiotakis A, Michaud A, Vassiliou S, Jiracek J, Vazeux G, Chauvet MT, Cuniasse P, Corvol P (1999) Proc Natl Acad Sci USA 96:4330–4335

25.

Georgiadis D, Cuniasse P, Cotton J, Yiotakis A, Dive V (2004) Biochemistry 43:8048–8054

26.

Laurent S, Boutouyrie P, Azizi M, Marie C, Gros C, Schwartz JC, Lecomte JM, Bralet J (2000) Hypertension 35:1148–1153

27.

Weber M (1999) Am J Hypertens 12:139S–147S

28.

Leung D, Abbenante G, Fairlie DP (2000) J Med Chem 43:305–341

29.

Chevillard C, Jouquey S, Bree F, Mathieu M N, Stepniewski J P, Tillement JP, Hamon G, Corvol PJ (1994) Cardiovasc Pharmacol 4[suppl 23]:S1L–SL5

30.

Oefner C, Roques BP, Fournie-Zaluski MC, Dale GE (2004) Acta Crystallogr D 60:392–396

31.

Marie-Claire C, Ruffet E, Antonczak S, Beaumont A, Donohue MO, Fournie-Zaluski MC (1997) J Biochem 36:13938–13945

32.

Barthelmebs M, Devissaquet M, Imbs JL (1989) Clin Exp Hypertens A11 [Suppl 2]:471–486

33.

Sagnella GA (2002) J Renin Angiotensin Aldosterone Syst 3:90–95

34.

Bralet J, Schwartz JC (2001) Trends Pharmacol Sci 22:106–109

35.

Molineux G, Rouleau J, Adam A (2002) Curr Opin Pharmacol 2:131–141

36.

Peng C, Ayala PY, Schlegel HB, Frisch MJ (1996) J Comput Chem 17:49–56

37.

Peng C, Schlegel HB (1994) Israel J Chem 33:449

38.

Petersson GA, Al-Laham MA (1991) J Chem Phys 94:6081–6090

39.

Petersson GA, Bennett A, Tensfeldt TG, Al-Laham MA, Shirley WA, Mantzaris J (1988) J Chem Phys 89:2193–2218

40.

Becke AD (1993) J Chem Phys 98:5648–5652

41.

Breneman CM, Wiberg KB (1990) J Comput Chem 11:361–373

42.

Schrodinger (2008) PHASE, Version 3.0. LLC, New York, NY

43.

Dixon SL, Smondyrev AM, Rao SN (2006) Chem Biol Drug Des 67:370–372

44.

Peitsch MC, Guex N (1997) Electrophoresis 18:2714–2723

45.

Dennington R II, Keith T, Millam J, Eppinnett K, Hovell WL, Gilliland R (2003) GaussView, Version 3.09. Semichem, Shawnee Mission, KS

46.

Frisch MJ, Trucks GW, Schlegel HB, Scuseria GE, Robb MA, Cheeseman JR, Montgomery JA Jr, Vreven T, Kudin KN, Burant JC, Millam JM, Iyengar SS, Tomasi J, Barone V, Mennucci B, Cossi M, Scalmani G, Rega N, Petersson GA, Nakatsuji H, Hada M, Ehara M, Toyota K, Fukuda R, Hasegawa J, Ishida M, Nakajima T, Honda Y, Kitao O, Nakai H, Klene M, Li X, Knox JE, Hratchian HP, Cross JB, Bakken V, Adamo C, Jaramillo J, Gomperts R, Stratmann RE, Yazyev O, Austin AJ, Cammi R, Pomelli C, Ochterski JW, Ayala PY, Morokuma K, Voth GA, Salvador P, Dannenberg JJ, Zakrzewski VG, Dapprich S, Daniels AD, Strain MC, Farkas O, Malick DK, Rabuck AD, Raghavachari K, Foresman JB, Ortiz JV, Cui Q, Baboul AG, Clifford S, Cioslowski J, Stefanov BB, Liu G, Liashenko A, Piskorz P, Komaromi I, Martin RL, Fox DJ, Keith T, Al-Laham MA, Peng CY, Nanayakkara A, Challacombe M, Gill PMW, Johnson B, Chen W, Wong MW, Gonzalez C, Pople JA (2004) Gaussian 03, Revision C.02. Gaussian, Wallingford CT

47.

Hehre WJ, Ditchfield R, Pople JA (1972) J Chem Phys 56:2257–2261

48.

Schlegel HB (1989) In: Bertran J (ed) New theoretical concepts for understanding organic reactions. Kluwer Academic, Dordrecht, pp 33–53

49.

Natesh R, Schwager SLU, Evans HR, Sturrock ED, Acharya KR (2004) Biochemistry 43:8718–8724

50.

Oefner C, Roques BP, Fournie-Zaluski MC, Dale GE (2004) Acta Crystallogr D 60:392–396
Acknowledgments
We gratefully acknowledge financial support by DST (Department of Science and Technology, New Delhi) project no. SR/S1/PC-06/2004. One of us (N. K. Rao) gratefully acknowledges DST for the Senior Research Fellowship.
Electronic supplementary material
Below is the link to the electronic supplementary material.
Different optimised conformations of Enalaprilat (DOC 259 kb)
Bioactive Enalaprilat docked in ACE active site model (best orientation) (DOC 614 kb)
Bioactive Enalaprilat docked in ACE active site model (different orientation) (DOC 394 kb)
About this article
Cite this article
Rao, N.K., Yadav, A. & Kumar Singh, S. An ab initio quantum mechanical drug designing procedure: application to the design of balanced dual ACE/NEP inhibitors. J Mol Model 15, 1447–1462 (2009) doi:10.1007/s00894-009-0500-7
Received:

Accepted:

Published:

Issue Date:
Keywords
Ab initio

Drug–receptor interaction

ACE/NEP dual inhibitor

ACE receptor model

Modern antihypertensive