Abstract
This study presents synthesis of novel peripherally tetrasubstituted Zn(II) and In(III) phthalocyanine complexes bearing 3,5-bis(trifluoromethyl)phenoxy groups. These phthalocyanines were characterized by performing elemental analysis, mass spectrometry, nuclear magnetic resonance spectroscopy, Fourier transform infrared spectroscopy, and ultraviolet visible spectrophotometric techniques. Aggregation properties of the resulting phthalocyanines were studied in different concentrations of DMSO. Aggregation behavior of the newly synthesized phthalocyanines was investigated in various organic solvents, as well. Photochemical and photophysical characterization of the resulting compounds were carried out to evaluate their photodynamic therapy properties in DMSO. The new metallophthalocyanines have high singlet oxygen quantum yields ranging from 0.72 to 0.88.
Graphic abstract

This is a preview of subscription content, log in to check access.
Access options
Buy single article
Instant access to the full article PDF.
US$ 39.95
Price includes VAT for USA
Subscribe to journal
Immediate online access to all issues from 2019. Subscription will auto renew annually.
US$ 199
This is the net price. Taxes to be calculated in checkout.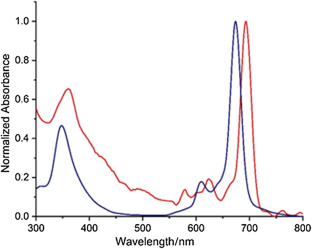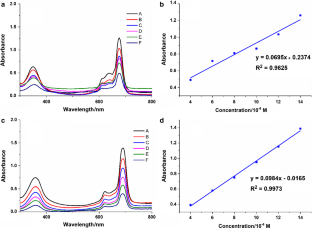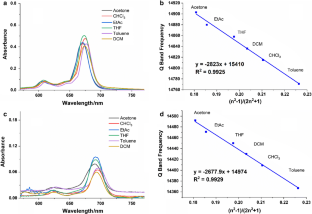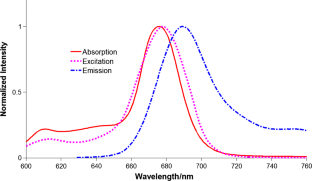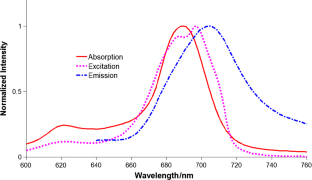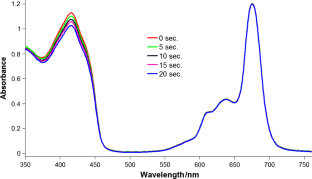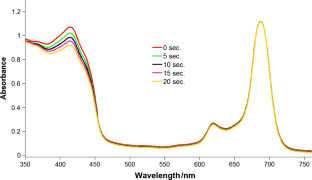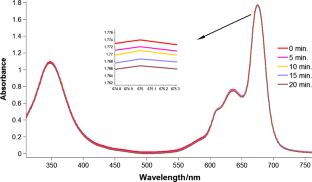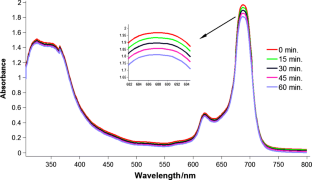 References
1.

Cheng HB, Zhang YM, Liu Y, Yoon J (2019) Chem 5:553

2.

Bacellar IOL, Tsubone TM, Pavani C, Baptista MS (2015) Int J Mol Sci 16:20523

3.

Okura I (2000) Photosensitization of porphyrins and phthalocyanines. CRC Press, London

4.

Claessens CG, Hahn U, Torres T (2008) Chem Rec 8:75

5.

Leznoff CC, Lever ABP (1993) Phthalocyanines: Properties and Applications, 3rd edn. VCH, New York

6.

Wong RCH, Lo PC, Ng DKP (2019) Coord Chem Rev 379:30

7.

Güzel E (2019) RSC Adv 9:10854

8.

Kurt Ö, Özçeşmeci İ, Koca A, Gül A, Koçak MB (2017) Dyes Pigm 137:236

9.

Urbani M, Ragoussi M, Nazeeruddin MK, Torres T (2019) Coord Chem Rev 381:1

10.

Mgidlana S, Oluwole DO, Nyokong T (2019) Polyhedron 159:102

11.

Saki N, Akin M, Atsay A, Karaoglu HRP, Kocak MB (2018) Chem Commun 95:122

12.

Nar I, Bortolussi S, Postuma I, Atsay A, Berksun E, Viola E, Ferrari C, Cansolino L, Ricciardi G, Donzello MP, Hamuryudan E (2019) ChemPlusChem 84:345

13.

Lier JEV, Kessel D (1990) Photodynamic Therapy of Neoplastic Diseases, vol 1. CRC Press, Boca Raton, FL

14.

Yanık H, Aydın D, Durmuş M, Ahsen V (2009) J Photochem Photobiol A Chem 206:18

15.

Lo PC, Chow SY, Ng DK (2016) Molecular phthalocyanine-based photosensitizers for photodynamic therapy. In: Handbook of Photodynamic Therapy: Updates on Recent Applications of Porphyrin-Based Compounds. World Scientific, Singapore, p 237

16.

Kobayashi N, Ogata H, Nonaka N, Luk'yanets EA (2003) Chem Eur J 9:5123

17.

Vagin S, Hanack M (2004) Eur J Org Chem 3:600

18.

Sen P, Managa M, Nyokong T (2019) Inorg Chim Acta 491:1

19.

Al-Jameel SS, Youssef TE (2018) World J Microbiol Biotechnol 34:52

20.

Ertunç B, Sevim AM, Durmuş M, Bayır ZA (2015) Polyhedron 102:649

21.

Das B, Tokunaga E, Tanaka M, Sasaki T, Shibata N (2010) Eur J Org Chem 2878

22.

Qiu T, Xu X, Liu J, Qian X (2009) Dyes Pigm 83:127

23.

Mori S, Yoshiyama H, Tokunaga E, Iida N, Hayashi M, Obata T, Tanaka M, Shibata N (2015) J Fluorine Chem 174:137

24.

Oda K, Ogura S, Okura I (2000) J Photochem Photobiol B: Biol 59:20

25.

Erdoğmuş A¸ Nyokong T (2010) Dyes Pigm 86:174

26.

Burat AK, Öz ZP, Bayır ZA (2012) Monatsh Chemie 143:437

27.

Farajzadeh N, Karaoğlu HP, Akin M, Saki N, Koçak MB (2019) J Porphyrins Phthalocyanines 23:1

28.

Farajzadeh N, Karaoğlu HP, Akin M, Saki N, Koçak MB (2019) Chem Select 4:8998

29.

Ahmetali E, Atmaca GY, Karaoğlu HP, Erdoğmuş A, Koçak MB (2019) J Porphyrins Phthalocyanines 23:960

30.

Korkmaz E, Ahmetali E, Karaoğlu HRP, Koçak MB (2018) A New Type of Tetrasubstituted Zinc Phthalocyanine Containing 3,5-Bis(trifluoromethyl)phenoxy Groups at Peripheral Positions. 5th International Congress on Fundamental and Applied Sciences 2018 (ICFAS2018) Proceeding Book. https://icfas2018.intsa.org/belg/ICFAS2018-proceeding%20book.pdf

31.

McKeown NB (1998) Phthalocyanine materials synthesis, structure and function. Cambridge University Press, Cambridge, Cambridge

32.

Kadish K, Smith KM, Guilard R. (2003) The Porphyrin Handbook, Vols 25–20. Academic Press, Boston

33.

Bayliss NS (1950) J Chem Phys 18:292

34.

Güzel E, Günsel A, Tuzun B, Atmaca GY, Bilgicli AT, Erdoğmuş A, Yarasir MN (2019) Polyhedron 158:316

35.

Günsel A, Güzel E, Bilgiçli AT, Atmaca GY, Erdoğmuş A, Yarasir MN (2017) J Luminesc 192:888

36.

Güzel E, Atmaca GY, Erdoğmuş A, Kocak MB (2017) J Coord Chem 70:2659

37.

Sen P, Atmaca GY, Erdoğmuş A, Kanmazalp SD, Deger N, Yildiz SZ (2018) J Luminesc 194:123

38.

Dinçer H, Mert H, Çalışkan E, Atmaca GY, Erdoğmuş A (2015) J Mol Struct 1102:190
Acknowledgements
This work was supported financially by the TUBITAK (Project No: 115R030) and ITU Research Fund.
Additional information
Publisher's Note
Springer Nature remains neutral with regard to jurisdictional claims in published maps and institutional affiliations.
About this article
Cite this article
Korkmaz, E., Ahmetali, E., Atmaca, G.Y. et al. Investigation of photophysical and photochemical properties of phthalocyanines bearing fluorinated groups. Monatsh Chem 151, 181–190 (2020). https://doi.org/10.1007/s00706-019-02543-y
Received:

Accepted:

Published:

Issue Date:
Keywords
3,5-Bis(trifluoromethyl)phenoxy

Peripherally

Photochemistry

Photophysical properties

Phthalocyanines