Abstract
Background
Lesions of the superior cerebellar surface, pineal region, lateral and dorsal midbrain and mesial temporal lobe are challenging to treat and often require neurosurgical intervention.
Methods
The paramedian variation of the supracerebellar infratentorial approach utilizes the downward slope of the cerebellum to facilitate exposure and the lower density of cerebellar bridging veins away from the midline decreases the need to sacrifice larger venous channels. We also discuss our experiences with the approach, and some of the drawbacks and nuances that we have encountered as it has evolved over the years.
Conclusions
This approach is versatile and effective and the authors' surgical approach of choice for resecting these challenging lesions.
This is a preview of subscription content, log in to check access.
Access options
Buy single article
Instant unlimited access to the full article PDF.
US$ 39.95
Price includes VAT for USA
Subscribe to journal
Immediate online access to all issues from 2019. Subscription will auto renew annually.
US$ 199
This is the net price. Taxes to be calculated in checkout.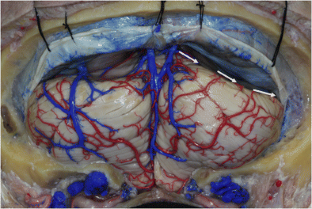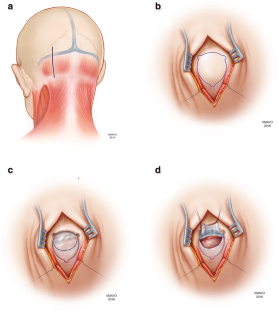 References
1.

Aboul-Enein H, El-Aziz Sabry AA, Hafez Farhoud A (2015) Supracerebellar infratentorial approach with paramedian expansion for posterior third ventricular and pineal region lesions. Clin Neurol Neurosurg 139:100–109

2.

Hernesniemi J, Romani R, Albayrak BS et al (2008) Microsurgical management of pineal region lesions: personal experience with 119 patients. Surg Neurol 70:576–583

3.

Kulwin C, Matsushima K, Malekpour M et al (2016) Lateral supracerebellar infratentorial approach for microsurgical resection of large midline pineal region tumors: techniques to expand the operative corridor. J Neurosurg 124:269–276

4.

Matsushima T, Rhoton AL Jr, de Oliveira E et al (1983) Microsurgical anatomy of the veins of the posterior fossa. J Neurosurg 59:63–105

5.

Mottolese C, Szathmari A, Ricci-Franchi AC et al (2015) Supracerebellar infratentorial approach for pineal region tumors: our surgical and technical considerations. Neurochirurgie 61:176–183

6.

Oliveira J, Cerejo A, Santos SP et al (2013) The infratentorial supracerebellar approach in surgery of lesions of the pineal region. Surg Neurol Int 4:154

7.

Rey-Dios R, Cohen-Gadol AA (2013) A surgical technique to expand the operative corridor for supracerebellar infratentorial approaches: technical note. Acta Neurochir (Wein) 155:1895–1900

8.

Stein BM (1971) The infratentorial supracerebellar approach to pineal lesions. J Neurosurg 35:197–202

9.

Van den Bergh R (1990) Lateral-paramedian infratentorial approach in lateral decubitus for pineal tumours. Clin Neurol Neurosurg 92:311–316

10.

Vishteh AG, David CA, Marciano FF et al (2000) Extreme lateral supracerebellar infratentorial approach to the posterolateral mesencephalon: technique and clinical experience. Neurosurgery 46:384–388 discussion 388-9
Ethics declarations
Conflicts of interest
None.
Informed consent
Informed consent was obtained for the procedure illustrated. However, no IRB approval or patient consent is required per institutional policy for retrospective, single-cases in which no identifiable patient information is shared.
Electronic supplementary material
The authors demonstrate the successful access and resection of a midbrain cavernous malformation in a 34-year-old man following a symptomatic rebleeding using the paramedian supracerebellar infratentorial approach. (MP4 224,224 kb)
The authors demonstrate the successful access and resection of a midbrain cavernous malformation in a 34-year-old man following a symptomatic rebleeding using the paramedian supracerebellar infratentorial approach. (MP4 224,224 kb)
About this article
Cite this article
La Pira, B., Sorenson, T., Quillis-Quesada, V. et al. The paramedian supracerebellar infratentorial approach. Acta Neurochir 159, 1529–1532 (2017). https://doi.org/10.1007/s00701-017-3196-y
Received:

Accepted:

Published:

Issue Date:
Keywords
Supracerebellar infratentorial approach

Surgery

Paramedian

Lesions

Brainstem