Abstract
Background
An intracranial in situ side to side posterior circulation procedure is performed infrequently. The scope of treatment modalities of vertebral artery-PICA aneurysms and vertebral dissections is limited due to the lack of many representations of this procedure's technical nuances.
Methods
To demonstrate the technical nuances of a PICA-PICA side to side bypass in a 50-year-old woman with a dissecting vertebral-PICA junction pseudoaneurysm.
Conclusion
Details of the pre-operative evaluation, decision process and operative nuances of side to side PICA-PICA bypass are described. Indications and limitations are emphasized. Vascular neurosurgeons should consider this elegant procedure in their treatment armamentarium.
This is a preview of subscription content, log in to check access.
Access options
Buy single article
Instant unlimited access to the full article PDF.
US$ 39.95
Price includes VAT for USA
Subscribe to journal
Immediate online access to all issues from 2019. Subscription will auto renew annually.
US$ 199
This is the net price. Taxes to be calculated in checkout.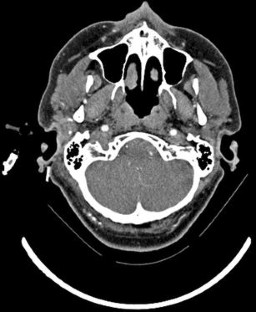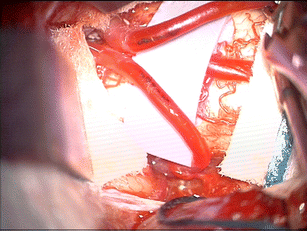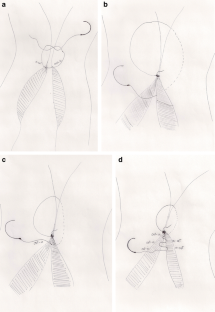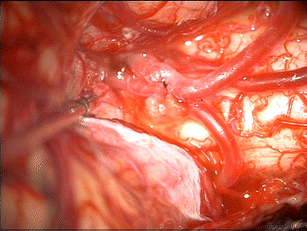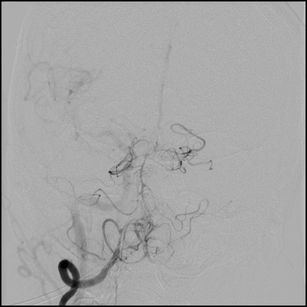 References
1.

Crowley RW, Medel R, Dumont AS (2009) Operative nuances of an occipital artery to posterior inferior cerebellar artery bypass. Neurosurg Focus 26(5):E19

2.

Evans JJ, Sekhar LN, Rak R, Stimac D (2004) Bypass grafting and revascularization in the management of posterior circulation aneurysms. Neurosurgery 55(5):1036–1149

3.

Kawashima M, Rhoton AL Jr, Tanriover N, Ulm AJ, Yasuda A, Fujii K (2005) Microsurgical anatomy of cerebral revascularization. Part II: posterior circulation. J Neurosurg 102(1):132–147

4.

Korja M, Sen C, Langer D (2010) Operative nuances of side-to-side in situ posterior inferior cerebellar artery-posterior inferior cerebellar artery bypass procedure. Neurosurgery 67(2 suppl operative):471–477

5.

Lemole GM Jr, Henn J, Javedan S, Deshmukh V, Spetzler RF (2002) Cerebral revascularization performed using posterior inferior cerebellar artery-posterior inferior cerebellar artery bypass. Report of four cases and literature review. J Neurosurg 97(1):219–223

6.

Lewis SB, Chang DJ, Peace DA, Lafrentz PJ, Day AL (2002) Distal posterior inferior cerebellar artery aneurysms: clinical features and management. J Neurosurg 97(4):756–766

7.

Nussbaum ES, Madison MT, Myers ME, Goddard J, Janjua T (2008) Dissecting aneurysms of the posterior inferior cerebellar artery: retrospective evaluation of management and extended follow-up review in 6 patients. J Neurosurg 109(1):23–27

8.

Quinones-Hinojosa A, Lawton MT (2005) In situ bypass in the management of complex intracranial aneurysms: technique application in 13 patients. Neurosurgery 57(1 suppl):140–145, 29

9.

Sekhar LN, Natarajan SK, Ellenbogen RG, Ghodke B (2008) Cerebral revascularization for ischemia, aneurysms, and cranial base tumors. Neurosurgery 62(6 suppl 3):1373–1408, discussion 408–10

10.

Spetzler RF, Zabramski J (1982) Revascularization of anterior and posterior circulation ischemia. Clin Neurosurg 29:575–593
Conflicts of interest
None.
Electronic supplementary material
Below is the link to the electronic supplementary material.
About this article
Cite this article
Dehdashti, A.R. How I Do it: side to side posterior inferior cerebellar artery –posterior inferior cerebellar artery bypass procedure. Acta Neurochir 155, 2121–2125 (2013) doi:10.1007/s00701-013-1874-y
Received:

Accepted:

Published:

Issue Date:
Keywords
PICA

Revascularization

Side to side

Posterior fossa

Bypass