Abstract
Background
Most difficulties in skull base tumor removal are generally caused by adhesion of feeding arteries to the vital structures and cranial nerves. Water jet technology provides tissue dissectability with preservation of fine blood vessels both in experimental and clinical situations. However problems still remain regarding whether tumor removal with preservation of peripheral nerve function is possible or not. This clinical investigation evaluated functional preservation of peripheral nerves and dissectability with a newly developed pulsed laser-induced liquid jet (LILJ) system under intraoperative electrophysiological monitoring.
Methods
The LILJ system was used to treat 21 patients with skull base tumors manifesting as severe visual disturbance through the extended transsphenoidal approach. The LILJ system consists of a bayonet-shaped catheter incorporating a jet generator, and total weight is around 7 g. Intraoperative visual evoked potential (VEP), and pre/postoperative conventional visual assessments were investigated.
Results
Precise dissections of the tumor were obtained, resulting in gross total removal in 19 of 21 patients. Two patients with meningiomas with tight adhesion to the origin of the lenticulostriate arteries had small remnants. Of the 21 patients, 16 showed immediate improvement on intraoperative VEP, 2 had no change, and 3 had prolonged latency, which required intermittent suspension of procedure. A total of 20 patients and 40 eyes showed good recovery at discharge, and all patients evaluated had recovered good visual status.
Conclusions
The LILJ system can achieve safe and optimal removal with functional preservation of optic nerves, probably because of the high resistance of the arachnoidal sheath and fine vascular tissue.
This is a preview of subscription content, log in to check access.
Access options
Buy single article
Instant unlimited access to the full article PDF.
US$ 39.95
Price includes VAT for USA
Subscribe to journal
Immediate online access to all issues from 2019. Subscription will auto renew annually.
US$ 199
This is the net price. Taxes to be calculated in checkout.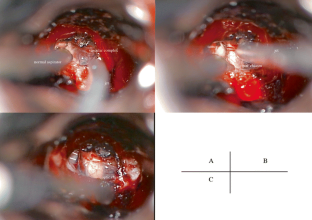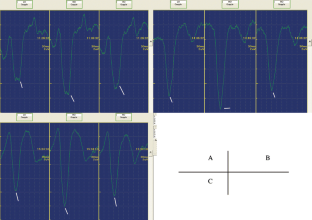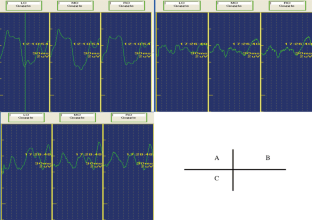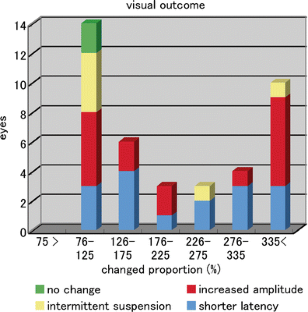 References
1.

Berkmann S, Fandino J, Zosso S, Kikker HE, Remonda L, Landolt H (2011) Intraoperative magnetic resonance imaging and early prognosis for vision after transsphenoidal surgery for sellar lesions. J Neurosurg 115:518–527

2.

Chuang CC, Chang CN, Wei KC, Liao CC, Hsu PW, Huang YC, Chen YL, Lai LJ, Pai PC (2006) Surgical treatment for severe visual compromised patients after pituitary apoplexy. J Neurooncol 80:39–47

3.

Couldwell WT, Weiss MH, Rabb C, Liu JK, Apfelbaum RI, Fukushima T (2004) Variations on the standard transsphenoidal approach to the sellar region, with emphasis on the extended approaches and parasellar approaches: Surgical experience in 105 cases. Neurosurgery 55:539–550

4.

Hirano T, Nakagawa A, Uenohara H, Ohyama H, Jokura H, Takayama K, Shirane R (2003) Pulsed liquid jet dissector using holmium: YAG laser–a novel neurosurgical device for brain incision without impairing vessels. Acta Neurochir (Wien) 145:401–406

5.

Hirano T, Uenohara H, Komatsu M, Nakagawa A, Satoh M, Ohyama H, Takayama K, Yoshimoto T (2003) Holmium:YAG laser-induced liquid jet dissector: a novel prototype device for dissecting organs without impairing vessels. Minim Invasive Neurosurg 46:121–125

6.

Huttner HB, Steiner T, Hartmann M, Kohrmann M, Juettler E, Mueller S, Wikner J, Meyding-Lamade U, Schramm P, Schwab S, Schellinger PD (2006) Comparison of ABC/2 estimation technique to computer-assisted planimetric analysis in warfarin-related intracerebral parenchymal hemorrhage. Stroke 37:404–408

7.

Kassam AB, Gardner P, Snyderman C, Mintz A, Carrau R (2005) Expanded endonasal approach: fully endoscopic, completely transnasal approach to the middle third of the clivus, petrous bone, middle cranial fossa, and infratemporal fossa. Neurosurg Focus 19(1):E6

8.

Matsumi N, Matsumoto K, Mishima N, Moriyama E, Furuta T, Nishimoto A, Taguchi K (1994) Thermal damage threshold of brain tissue–histological study of heated normal monkey brains. Neurol Med Chir (Tokyo) 34:209–215

9.

Miller JM, Palanker DV, Vankov A, Marmor MF, Blumenkranz MS (2003) Precision and safety of the pulsed electron avalanche knife in vitreoretinal surgery. Arch Ophthalmol 121:871–877

10.

Monteiro MLR, Zambon BK, Cunha LP (2010) Predictive factors for the development of visual loss in patients with pituitary macroadenomas and for visual recovery after optic pathway decompression. Can J Ophthalmol 45:404–408

11.

Nakagawa A, Hirano T, Komatsu M, Sato M, Uenohara H, Ohyama H, Kusaka Y, Shirane R, Takayama K, Yoshimoto T (2002) Holmium:YAG laser-induced liquid jet knife: possible novel method for dissection. Lasers Surg Med 31:129–135

12.

Nakagawa A, Kumabe T, Kanamori M, Saito R, Hirano T, Takayama K, Tominaga T (2008) Clinical application of pulsed laser-induced liquid jet: preliminary report in glioma surgery. No Shinkei Geka 36:1005–1010, Jpn

13.

Oertel J, Gaab MR, Warzok R, Piek J (2003) Waterjet dissection in the brain: review of the experimental and clinical data with special reference to meningioma surgery. Neurosurg Rev 26:168–174

14.

Ogawa Y, Nakagawa A, Takayama K, Tominaga T (2011) Pulsed laser-induced liquid jet for skull base tumor removal with vascular preservation through the transsphenoidal approach: a clinical investigation. Acta Neurochir (Wien) 153:823–830

15.

Ohki T, Nakagawa A, Hirano T, Hashimoto T, Menezes V, Jokura H, Uenohara H, Sato Y, Saito T, Shirane R, Tominaga T, Takayama K (2004) Experimental application of pulsed Ho:YAG laser-induced liquid jet as a novel rigid neuroendoscopic dissection device. Lasers Surg Med 34:227–234

16.

Piek J, Wille C, Warzok R, Gaab MR (1998) Waterjet dissection of the brain: experimental and first clinical results. Technical note J Neurosurg 89:861–864

17.

Seki S, Iwamoto H (1998) Disruptive forces for swine heart, liver, and spleen: their breaking stresses. J Trauma 45:1079–1083

18.

Seto T, Yamamoto H, Takayama K, Nakagawa A, Tominaga T (2011) Characteristics of an actuator-driven pulsed water jet generator to dissecting soft tissue. Rev Sci Instrum 82:055105

19.

Suri A, Narang KS, Shankar BS, Mahapatra AK (2008) Visual outcome after surgery in patients with suprasellar tumors and preoperative blindness. J Neurosurg 108:19–25

20.

Tominaga T, Nakagawa A, Hirano T, Sato J, Kato K, Hosseini SHR, Takayama K (2006) Application of underwater shock wave and laser-induced liquid jet to neurosurgery. Shock Waves 15:55–67
Conflicts of interest
None
Sources of financial and material support
This work was partially funded by Ministry of Economy, Trade, and Industry, Japan as a part of Program to support collaboration between hospitals and businesses for development and improvement of medical equipment and devices to solve unmet medical needs (supplementary budget, 2010FY ZEN 219 to YO, AN, and TT); a Grant-in-Aid for Scientific Research (B) (No. 18390388 to AN), Grants-in-Aid for Young Scientists (A) (Nos. 19689028 and 22689039 to AN), and Challenging Exploratory Research (Nos. 21659313 to AN and 24592152 to YO and AN) from the Japanese Ministry of Education, Culture, Sports, Science, and Technology; the Japanese Foundation for Research and Promotion of Endoscopy Grant (to TN and AN); the Tohoku University Exploratory Research Program for Young Scientists (to AN); the Collaborative Research Project of the Institute of Fluid Science, Tohoku University (to AN); and Ogino Research Facilitating award from Japanese Society of Biomedical Engineering (to AN).
Supplemental video
Below is the link to the electronic supplementary material.
This case was a soft meningioma, which could be partially de-bulked by the LILJ system. Video that demonstrates tissue dissection with fine artery preservation, 1.05 min, 25.2 MB. (MPG 25828 kb)
About this article
Cite this article
Ogawa, Y., Nakagawa, A., Washio, T. et al. Tissue dissection before direct manipulation to the pathology with pulsed laser-induced liquid jet system in skull base surgery—preservation of fine vessels and maintained optic nerve function. Acta Neurochir 155, 1879–1886 (2013). https://doi.org/10.1007/s00701-013-1817-7
Received:

Accepted:

Published:

Issue Date:
Keywords
Cranial nerve

Functional preservation

Ho:YAG laser

Skull base tumor

Vascular preservation

Water jet