Abstract
Background
"True" posterior communicating artery (PCOM) aneurysms are rare variants in which the aneurysm arises solely from the PCOM rather than the junction of the internal carotid artery and the PCOM.
Methods
It is critical to note that for true PCOM aneurysms, the neck arises distal to the origin of the PCOM and therefore lies in what is traditionally an intra-operative blind spot. The PCOM must be followed posteriorly to visualise the aneurysm neck for microsurgical clipping.
Conclusions
A thorough pre-operative understanding of this unique anatomy is essential in minimising morbidity associated with microsurgical clipping of this aneurysm configuration.
This is a preview of subscription content, log in to check access.
Access options
Buy single article
Instant unlimited access to the full article PDF.
US$ 39.95
Price includes VAT for USA
Subscribe to journal
Immediate online access to all issues from 2019. Subscription will auto renew annually.
US$ 199
This is the net price. Taxes to be calculated in checkout.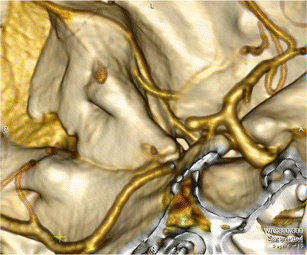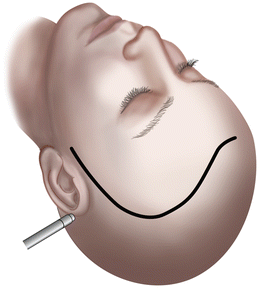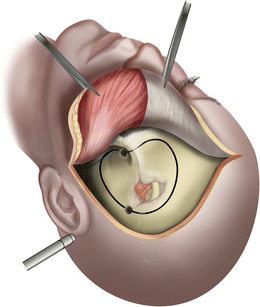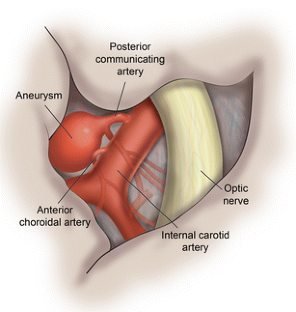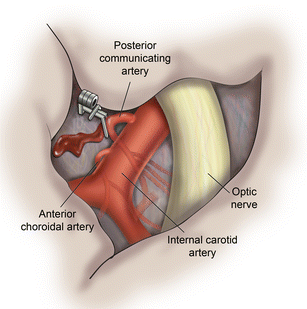 References
1.

Bradac G (2011) Carotid artery (CA). In: Cerebral angiography: normal anatomy and vascular pathology. Springer, Heidelberg, pp 5–19

2.

Golshani K, Ferrell A, Zomorodi A, Smith TP, Britz GW (2010) A review of the management of posterior communicating artery aneurysms in the modern era. Surg Neurol Int 1:88

3.

He W, Gandhi CD, Quinn J, Karimi R, Prestigiacomo CJ (2011) True aneurysms of the posterior communicating artery: a systematic review and meta-analysis of individual patient data. World Neurosurg 75:64–72

4.

He W, Hauptman J, Pasupuleti L, Setton A, Farrow MG, Kasper L, Karimi R, Gandhi CD, Catrambone JE, Prestigiacomo CJ (2010) True posterior communicating artery aneurysms: are they more prone to rupture? A biomorphometric analysis. J Neurosurg 112:611–615

5.

Yasargil MG (1984)Internal carotid artery aneurysms. In: Microneurosurgery, Vol 2: Clinical considerations, surgery of the intracranial aneurysms and results. Thieme, New York, pp 71–88

6.

Yoshida M, Watanabe M, Kuramoto S (1979) "True" posterior communicating artery aneurysm. Surg Neurol 5:379–381
Conflicts of interest
None.
Electronic supplementary material
Below is the link to the electronic supplementary material.
About this article
Cite this article
Kuzmik, G.A., Bulsara, K.R. Microsurgical clipping of true posterior communicating artery aneurysms. Acta Neurochir 154, 1707–1710 (2012). https://doi.org/10.1007/s00701-012-1435-9
Received:

Accepted:

Published:

Issue Date:
Keywords
True posterior communicating artery aneurysm

Intracranial aneurysm

Posterior communicating artery

Microsurgical clipping