Cobalt-doped nanoporous carbon as SALDI-TOF-MS adsorbent and matrix for quantification of cetyltrimethylammonium bromide, Rhodamine B and Malachite Green at sub-ppt levels
Abstract
Cobalt-doped nanoporous carbon (Co-NPC) with dodecahedral shape was pyrolytically synthesized and applied as a sorbent and matrix for the enrichment and analysis of small molecules by surface-assisted laser desorption/ionization time-of-flight mass spectrometry (SALDI-TOF MS). Extremely low detection limits were accomplished for cetyltrimethylammonium bromide (1 fg·mL−1), and Rhodamine B (1 fg·mL−1) in water, and Malachite Green and its metabolite in fish blood and fish extracts (pg·mL−1 concentrations).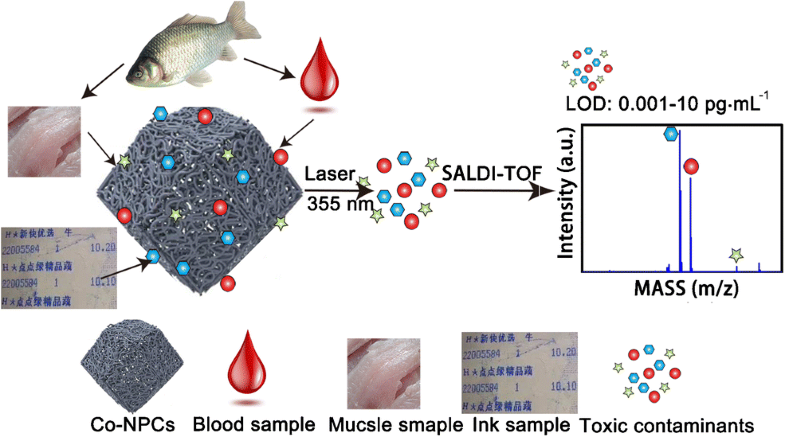 Keywords
Cobalt nanoparticles 
Carbon dodecahedrons 
Receipt papers 
Carassius auratus
Toxic contaminants 
Mass spectrometry 
Notes
Acknowledgements
This work was supported by a grant from National Natural Science Foundation of China (21874038).
Compliance with ethical standards
Conflict of interest
The authors declare no competing financial interest.
Copyright information
© Springer-Verlag GmbH Austria, part of Springer Nature 2019