Ambient temperature fabrication of a covalent organic framework from 1,3,5-triformylphloroglucinol and 1,4-phenylenediamine as a coating for use in open-tubular capillary electrochromatography of drugs and amino acids
Abstract
A covalent organic framework (COF) named TpPa-1 was designed and synthesized at ambient temperature by an ultrasound-assisted method from 1,3,5-triformylphloroglucinol (Tp) and 1,4-phenylenediamine (Pa-1). It was utilized as a stationary phase in open-tubular capillary electrochromatography (OT-CEC). The column was coated with TpPa-1 using a covalent bonding strategy. The coated capillary was characterized by morphology, crystallography, and mesoporous analysis to confirm the successful fabrication. The OT-CEC method was utilized for the analysis of tetracyclines, sulfonamides, cephalosporins and amino acids with high-resolution (Rs > 1.81) and good precision (RSD < 4.9%). It takes about 12 h from COF preparation to OT-CEC separation.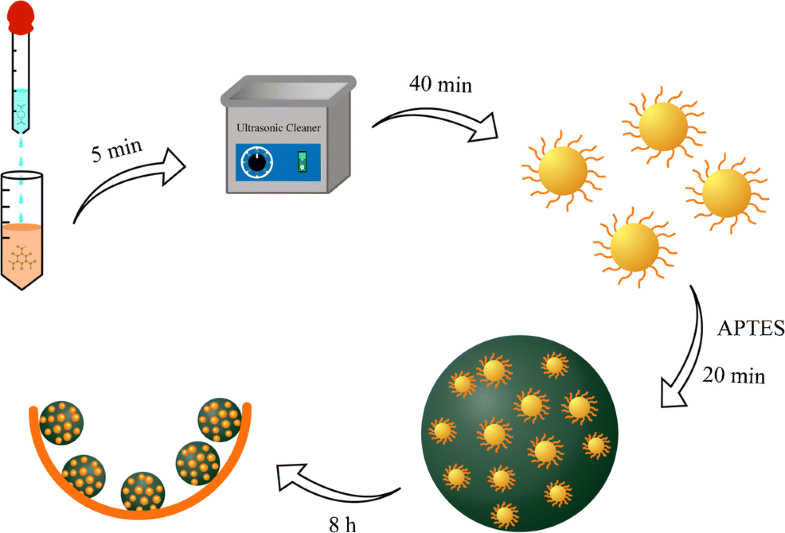 Keywords
Ambient temperature fabrication 
Amino acids 
Cephalosporins 
Covalent bonding strategy 
Covalent organic frameworks 
Open-tubular capillary electrochromatography 
Sulfonamides 
Tetracyclines 
TpPa-1 
Notes
Acknowledgements
This work was financially supported by the Beijing Natural Science Foundation (2162008).
Authors' contributions
X. Wang and X. Hu contribute equally to this work.
Compliance with ethical standards
The author(s) declare that they have no competing interests.
Copyright information
© Springer-Verlag GmbH Austria, part of Springer Nature 2019