Fluorometric determination of glucose based on a redox reaction between glucose and aminopropyltriethoxysilane and in-situ formation of blue-green emitting silicon nanodots
Abstract
A method is described for fluorometric detection of glucose. It is based on the finding that silicon nanodots (SNDs) are formed from glucose and aminopropyltriethoxysilane (APTES) under mild experimental conditions. The SNDs thus formed have an average diameter of ∼2 nm, exhibit good water dispersibility, blue fluorescence (with excitation/emission maxima at 410/475 nm), broad pH tolerance, and are photostable. The assay was applied to the quantification of glucose with high sensitivity, good specificity, and over a wide detection range (from 10 μM to 0.9 mM). It was applied to the determination of glucose in spiked serum samples and gave satisfactory results and recoveries.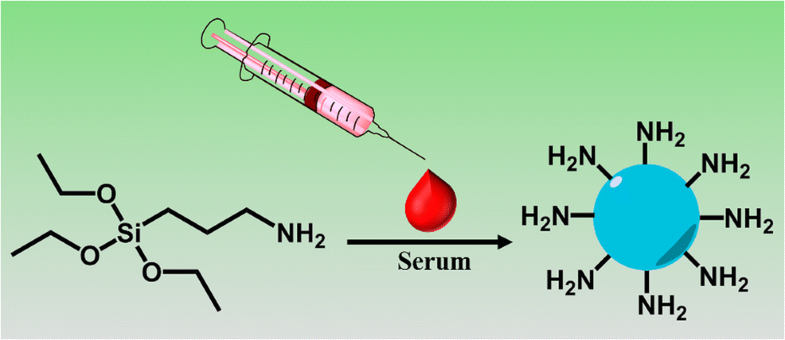 Keywords
Silicon nanoparticles 
Diabetes 
Fluorescence detection 
Enzyme-free analysis 
Notes
Acknowledgements
This work was supported in part by the National Natural Science Foundation of China (21205108), the Foundation for University Key Teacher by Henan Province (2017GGJS007), the Key Scientific Research Project in Universities of Henan Province (19A150048), and the Fundamental Research Funds for the Central Universities from Hunan University.
Compliance with ethical standards
The authors declare that they have no competing interests.
Copyright information
© Springer-Verlag GmbH Austria, part of Springer Nature 2019