Abstract
Only a few articles based on the management of symptomatic knee osteoarthritis in patients with prior ipsilateral hip arthrodesis have been reported, and there are no clear criteria for the best treatment option [to carry out a total knee arthroplasty (TKA)—or to take down the hip fusion and conversion to a total hip arthroplasty—THA, and after that to carry out the TKA]. We report two cases, a 72-year-old male who underwent a left hip arthrodesis at 28 because of a trauma and a 51-year-old woman who underwent a left hip arthrodesis at 9 years because of a congenital dislocation. They presented severe ipsilateral symptomatic knee osteoarthritis. Once the cases were studied and the two therapeutic possibilities were evaluated, we decided to perform TKA. Currently, both patients have no pain, a stable knee with good range of motion and without aseptic loosening radiologic criteria.
This is a preview of subscription content, log in to check access.
Access options
Buy single article
Instant unlimited access to the full article PDF.
US$ 39.95
Price includes VAT for USA
Subscribe to journal
Immediate online access to all issues from 2019. Subscription will auto renew annually.
US$ 99
This is the net price. Taxes to be calculated in checkout.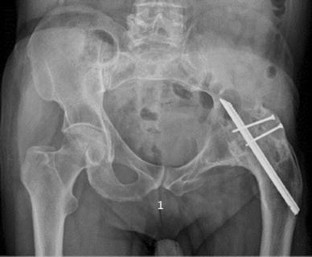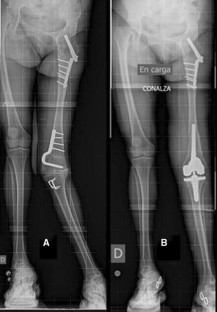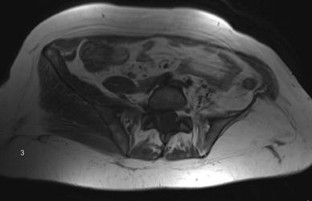 References
1.

Gore DR, Murray MP et al (1975) Walking patterns of knee with unilateral surgical hip fusion. J Bone Joint Surg 57A:759

2.

Callaghan JJ et al (1985) Hip arthrodesis: a long term followup. J Bone Joint Surg 67A:1328–1335

3.

Perugia L et al (1992) Conversion of the arthrodesed hip to a total hip arthroplasty. Ital J Orthop Traumatol 18:145–152

4.

Sofue M et al (1989) Long term results of arthrodesis for severe osteoarthritis of the hip in young adults. Int Orthop 13:129–133

5.

Sponseller PD et al (1984) Hip arthrodesis in young patients. J Bone Joint Surg 66A:853–859

6.

Romness DW, Morrey BF (1992) Total Knee arthroplasty in patients with prior ipsilateral hip fusion. J Arthroplasty 7(1):63–70

7.

Garvin KL et al (1989) Contralateral total hip arthroplasty or ipsilateral total knee arthroplasty in patients who have a longstanding fusion of the hip. J Bone Joint Surg Am 71(9):1355–1362

8.

Rittmeister M, Starker M, Zichner L (2000) Hip and knee replacement after longstanding hip arthrodesis. Clin Orthop Relat Res 371:136–145

9.

Koo K et al (2015) Total knee arthroplasty in a patient with a fused ipsilateral hip. J Orthop Surg Res 10:127

10.

Goodman S et al (2014) Total Knee arthroplasty in patients with ipsilateral fused hip: a technical note. Clin Orthop Surg 6:476–479
Ethics declarations
Conflict of interest
The authors declare that they have no conflict of interest.
Electronic supplementary material
Below is the link to the electronic supplementary material.
Video shows gait pattern 11 years after surgery. (MP4 9485 kb)
Video shows gait pattern 1 year after surgery. (MP4 9692 kb)
Video shows gait pattern 1 year after surgery without shoes. (MP4 18379 kb)
Video shows gait pattern 11 years after surgery. (MP4 9485 kb)
Video shows gait pattern 1 year after surgery. (MP4 9692 kb)
Video shows gait pattern 1 year after surgery without shoes. (MP4 18379 kb)
About this article
Cite this article
de la Hera, B., Rubio-Quevedo, R., Gomez-Garcia, A. et al. Total knee arthroplasty in patients with prior ipsilateral hip arthrodesis. Eur J Orthop Surg Traumatol 28, 521–524 (2018). https://doi.org/10.1007/s00590-017-2070-1
Received:

Accepted:

Published:

Issue Date:
Keywords
Hip arthrodesis

Knee osteoarthritis

Total knee arthroplasty

Total hip arthroplasty