Abstract
Egg and honey contain a variety of bioactive compounds that can influence pro- and anti-inflammatory pathways and have effects on oxidative stress. In this study, the effects of egg white and honey against acetic acid-induced colitis were investigated in rats. Forty adult rats were divided into five groups (n = 7), group I (normal saline), group II (egg white), group III (honey), group IV (Asacol® 100 mg/ml used as a positive control), and group V (combination of honey and egg white 50:50 v/v). Medications (2 cc/day) were administered rectally for a period of 6 days after induction of colitis using 2% acetic acid. Animals were killed on day 7 and colonic biopsies were taken for histopathological scoring. The concentration of malondialdehyde (MDA) and TNF-α was measured on the samples of the colon tissue that were frozen in liquid nitrogen. At 1 week, the histological damage was severe, and the MDA and TNF-α were high throughout the study without any treatment. Honey decreased the TNF-α and MDA tissue levels towards normal levels significantly (P < 0.05). Combination of honey and egg white was not better than honey alone as an anti-inflammatory agent. In the animal model of ulcerative colitis, rectal administration of honey significantly reduced the colonic inflammation. The present study indicates that honey is efficacious in the acetic acid-induced rat colitis model, but these results require further confirmation in human studies and determination of active ingredients.
This is a preview of subscription content, log in to check access.
Access options
Buy single article
Instant unlimited access to the full article PDF.
US$ 39.95
Price includes VAT for USA
Subscribe to journal
Immediate online access to all issues from 2019. Subscription will auto renew annually.
US$ 99
This is the net price. Taxes to be calculated in checkout.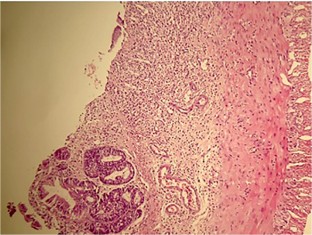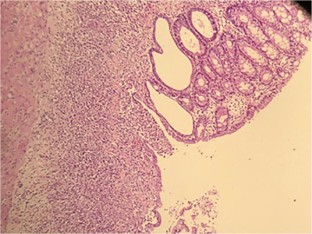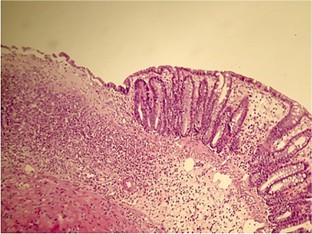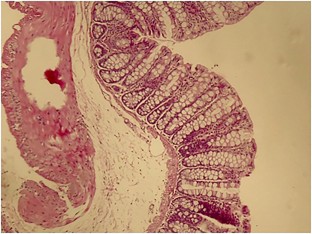 References
Almasaudi SB, Abbas AT (2017) Manuka honey exerts antioxidant and anti-Inflammatory activities that promote healing of acetic acid-induced gastric ulcer in rats. 2017:5413917. https://doi.org/10.1155/2017/5413917

Ananthakrishnan AN (2015) Environmental risk factors for inflammatory bowel diseases: a review. Dig Dis Sci 60(2):290–298. https://doi.org/10.1007/s10620-014-3350-9

Andersen CJ (2015) Bioactive egg components and inflammation. Nutrients 7(9):7889–7913. https://doi.org/10.3390/nu7095372

Azim MK, Perveen H, Mesaik MA, Simjee SU (2007) Antinociceptive activity of natural honey in thermal-nociception models in mice. Phytother Res: PTR 21(2):194–197. https://doi.org/10.1002/ptr.2049

Bilsel Y, Bugra D, Yamaner S, Bulut T, Cevikbas U, Turkoglu U (2002) Could honey have a place in colitis therapy? Effects of honey, prednisolone, and disulfiram on inflammation, nitric oxide, and free radical formation. Dig Surg 19(4):306–311; discussion 311-302. https://doi.org/10.1159/000064580

D'Odorico A, Bortolan S, Cardin R, D'Inca R, Martines D, Ferronato A, Sturniolo GC (2001) Reduced plasma antioxidant concentrations and increased oxidative DNA damage in inflammatory bowel disease. Scand J Gastroenterol 36(12):1289–1294

Erejuwa OO, Sulaiman SA, Ab Wahab MS (2012) Honey: a novel antioxidant. Molecules (Basel, Switzerland) 17(4):4400–4423. https://doi.org/10.3390/molecules17044400

Hanauer SB (2006) Inflammatory bowel disease: epidemiology, pathogenesis, and therapeutic opportunities. Inflamm Bowel Dis 12(Suppl 1):S3–S9

Huang W, Chakrabarti S, Majumder K, Jiang Y, Davidge ST, Wu J (2010) Egg-derived peptide IRW inhibits TNF-alpha-induced inflammatory response and oxidative stress in endothelial cells. J Agric Food Chem 58(20):10840–10846. https://doi.org/10.1021/jf102120c

Jauregui-Amezaga A, Geerits A, Das Y, Lemmens B, Sagaert X, Bessissow T, Lobaton T, Ferrante M, Van Assche G, Bisschops R, Geboes K, De Hertogh G, Vermeire S (2017) A simplified Geboes Score for ulcerative colitis. J Crohns Colitis 11(3):305–313. https://doi.org/10.1093/ecco-jcc/jjw154

Kornbluth A, Sachar DB (2004) Ulcerative colitis practice guidelines in adults (update): American College of Gastroenterology, Practice Parameters Committee. Am J Gastroenterol 99(7):1371–1385. https://doi.org/10.1111/j.1572-0241.2004.40036.x

Kurutas EB, Cetinkaya A, Bulbuloglu E, Kantarceken B (2005) Effects of antioxidant therapy on leukocyte myeloperoxidase and Cu/Zn-superoxide dismutase and plasma malondialdehyde levels in experimental colitis. Mediat Inflamm 2005(6):390–394. https://doi.org/10.1155/mi.2005.390

Larrick JW, Wright SC (1990) Cytotoxic mechanism of tumor necrosis factor-alpha. FASEB J 4(14):3215–3223

Lee M, Kovacs-Nolan J, Yang C, Archbold T, Fan MZ, Mine Y (2009) Hen egg lysozyme attenuates inflammation and modulates local gene expression in a porcine model of dextran sodium sulfate (DSS)-induced colitis. J Agric Food Chem 57(6):2233–2240. https://doi.org/10.1021/jf803133b

Loguercio C, D'Argenio G, Delle Cave M, Cosenza V, Della Valle N, Mazzacca G, del Vecchio Blanco C (1996) Direct evidence of oxidative damage in acute and chronic phases of experimental colitis in rats. Dig Dis Sci 41(6):1204–1211

Lusby PE, Coombes AL, Wilkinson JM (2006) A comparison of wound healing following treatment with Lavandula x allardii honey or essential oil. Phytother Res: PTR 20(9):755–757. https://doi.org/10.1002/ptr.1949

Mahgoub AA, el-Medany AH, Hagar HH, Sabah DM (2002) Protective effect of natural honey against acetic acid-induced colitis in rats. Trop Gastroenterol 23(2):82–87

Morris GP, Beck PL, Herridge MS, Depew WT, Szewczuk MR, Wallace JL (1989) Hapten-induced model of chronic inflammation and ulceration in the rat colon. Gastroenterology 96(3):795–803

Murthy SN, Cooper HS, Shim H, Shah RS, Ibrahim SA, Sedergran DJ (1993) Treatment of dextran sulfate sodium-induced murine colitis by intracolonic cyclosporin. Dig Dis Sci 38(9):1722–1734

Mythilypriya R, Shanthi P, Sachdanandam P (2007) Analgesic, antipyretic and Ulcerogenic properties of an indigenous formulation--Kalpaamruthaa. Phytother Res: PTR 21(6):574–578. https://doi.org/10.1002/ptr.2116

Oz HS, Chen TS, McClain CJ, de Villiers WJ (2005) Antioxidants as novel therapy in a murine model of colitis. J Nutr Biochem 16(5):297–304. https://doi.org/10.1016/j.jnutbio.2004.09.007

Prakash A, Medhi B, Avti PK, Saikia UN, Pandhi P, Khanduja KL (2008) Effect of different doses of Manuka honey in experimentally induced inflammatory bowel disease in rats. Phytother Res: PTR 22(11):1511–1519. https://doi.org/10.1002/ptr.2523

Sninsky CA, Safdi M, Katz S (2008) A new look at a mainstay ulcerative colitis therapy. Gastroenterol Hepatol 4(2 Suppl 4):1–12

Takhshid MA, Ai J, Alavi SJ, Tavasoli AR (2007) Effects of diets enriched with fish oil, vitamin A and vitamin E on experimental ulcerative colitis in rat's. Feyz J Kashan Univ Medi Sci 11(3):8–14

Tanideh N, FAB AJ, Ashraf MJ, Kuhi O, Mehrabani D (2014a) The healing effect of strawberry extract on acetic acid-induced ulcerative colitis in rat. World Appl Sci J 31(3):281–288

Tanideh N, Afaridi E, Mehrabani D, Azarpira N, Hosseinzadeh M, Amini M, Hosseini S (2014b) The healing effect of Berberis vulgaris in acetic acid-induced ulcerative colitis in rat. Middle-East J Sci Res 21:1288–1294

Tanideh N, Jamshidzadeh A, Sepehrimanesh M, Hosseinzadeh M, Koohi-Hosseinabadi O, Najibi A, Raam M, Daneshi S, Asadi-Yousefabad SL (2016) Healing acceleration of acetic acid-induced colitis by marigold (Calendula officinalis) in male rats. Saudi J Gastroenterol 22(1):50–56. https://doi.org/10.4103/1319-3767.173759

Young D, Fan MZ, Mine Y (2010) Egg yolk peptides up-regulate glutathione synthesis and antioxidant enzyme activities in a porcine model of intestinal oxidative stress. J Agric Food Chem 58(13):7624–7633. https://doi.org/10.1021/jf1011598

Zheng L, Gao ZQ, Wang SX (2000) A chronic ulcerative colitis model in rats. World J Gastroenterol 6(1):150–152
Acknowledgments
We appreciate Sajad Daneshi for his technical assistant and the laboratory animal center of Shiraz University of Medical Sciences for provision and care of the animals and the RCC center in Shiraz University of Medical Sciences for English editing.
Ethics declarations
Conflict of interest
The author declares that they have no conflict of interest.
Ethical approval
This article does contain studies with animals performed by the authors and the study protocol was approved by the Ethics Committee of Shiraz University of Medical Sciences according to the principles of laboratory animal care (no.16273).
Additional information
Publisher's note
Springer Nature remains neutral with regard to jurisdictional claims in published maps and institutional affiliations.
About this article
Cite this article
Hosseini, S.V., Abodrab, E.A.M., Khazraei, H. et al. Effect of egg white and honey enema on ulcerative colitis in an animal model. Comp Clin Pathol 29, 61–68 (2020). https://doi.org/10.1007/s00580-019-03023-9
Received:

Accepted:

Published:

Issue Date:
Keywords
Egg white

Honey

Ulcerative colitis

Surgery