Abstract
To improve the efficiency of engineering vehicles to save cost and accelerate production operation, the Browser/Server (B/S) architecture is used, ASP.NET is used as a development tool, and Oracle is regarded as the background database management. The management system has good scalability and maintainability. The implementation of this system simplifies the engineering vehicle management process. The background and significance of the system development are described, and the technology used in the development system is explained. Moreover, the system is analysed and designed in detail, and the system is finally realized and tested. In the design and implementation of the system, seven functional modules of the system are completed, and the function of each functional module is designed and tested.
This is a preview of subscription content, log in to check access.
Access options
Buy single article
Instant unlimited access to the full article PDF.
US$ 39.95
Price includes VAT for USA
Subscribe to journal
Immediate online access to all issues from 2019. Subscription will auto renew annually.
US$ 99
This is the net price. Taxes to be calculated in checkout.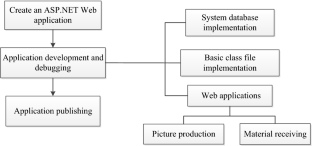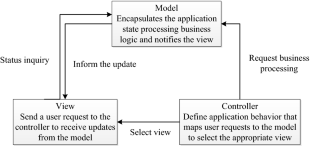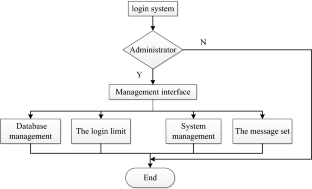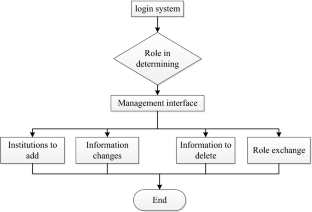 References
1.

Yuksel T, Litster S, Viswanathan V et al (2017) Plug-in hybrid electric vehicle LiFePO 4 battery life implications of thermal management, driving conditions, and regional climate. J Power Sources 338:49–64

2.

Hannan MA, Lipu MSH, Hussain A et al (2017) A review of lithium-ion battery state of charge estimation and management system in electric vehicle applications: challenges and recommendations. Renew Sustain Energy Rev 78:834–854

3.

Xiong R, Cao J, Yu Q et al (2018) Reinforcement learning-based real-time power management for hybrid energy storage system in the plug-in hybrid electric vehicle. Appl Energy 211:538–548

4.

Qazi N, McElholm M, Maguire L et al (2018) A Model–View–Controller (MVC) architecture for contextual visualisation of task-based multi-dimensional energy KPIs in a manufacturing process. Int J Ambient Energy 39(4):406–413

5.

Kumar G, Vivekanandan K et al (2017) Intelligent model view controller based semantic webservice call through mishmash text featuring technique. J Comput Theor Nanosci 14(4):2021–2029

6.

Ouni A, Kessentini M, Inoue K et al (2017) Search-based web service antipatterns detection. IEEE Trans Serv Comput 10(4):603–617

7.

Trevisan M, Drago I, Mellia M et al (2018) AWESoME: big data for automatic web service management in SDN. IEEE Trans Netw Serv Manag 15(1):13–26

8.

Yoon SH, Ha SM, Kwon S et al (2017) Introducing EzBioCloud: a taxonomically united database of 16S rRNA gene sequences and whole-genome assemblies. Int J Syst Evol Microbiol 67(5):1613–1617
Acknowledgements
The authors acknowledge Anhui Provincial Higher Education Quality Project (Grant: 2017zhkt372) and Major Projects of Natural Science Research of Anhui Province (Grant: KJ2017ZD45).
About this article
Cite this article
Zhang, G., Odbal Engineering vehicle management system based on the internet of things. Neural Comput & Applic 32, 101–107 (2020) doi:10.1007/s00521-018-3781-x
Received:

Accepted:

Published:

Issue Date:
Keywords
Transportation cost

Engineering vehicle

B/S architecture

Database management