Abstract
Background
An estimated one-third of the world's burden of disease requires surgical treatment. In many high-income nations, a large proportion of critical surgical procedures are performed laparoscopically due to a number of advantages the technique offers. There is forward progress in the global surgery field to increase access to laparoscopic techniques in low and middle-income settings (LMIC), with potential benefits to both patients and surgeons.
Methods
A week long laparoscopic surgery curriculum for surgeons and hospital staff was designed and implemented in a low-resource setting. An iterative design was used to adapt the curriculum on the ground.
Results
The local laparoscopic team was able to independently perform two laparoscopic procedures since the course was administered.
Conclusions
Implementing laparoscopic surgery programs may be feasible in many LMIC settings. Access to this care may benefit patients. Lessons learned for the global laparoscopist are described.
This is a preview of subscription content, log in to check access.
Access options
Buy single article
Instant access to the full article PDF.
US$ 39.95
Price includes VAT for USA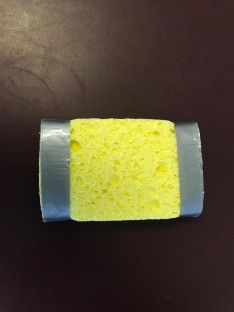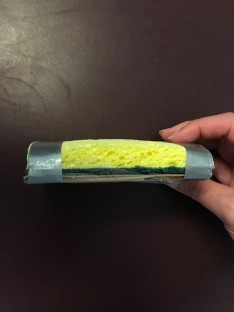 References
1.

Rose J, Weiser TG, Hider P, Wilson L, Gruen RL, Bickler SW (2015) Estimated need for surgery worldwide based on prevalence of diseases: a modelling strategy for the WHO Global Health Estimate. Lancet Glob Health 3(Suppl 2):S13–S20

2.

Shrime MG, Bickler SW, Alkire BC, Mock C (2015) Global burden of surgical disease: an estimation from the provider perspective. Lancet Glob Health 3(Suppl 2):S8–S9

3.

Kruk ME, Gage AD, Joseph NT, Danaei G, Garcia-Saiso S, Salomon JA (2018) Mortality due to low-quality health systems in the universal health coverage era: a systematic analysis of amenable deaths in 137 countries. Lancet 392:2203–2212

4.

Hagander LE, Hughes CD, Nash K, Ganjawalla K, Linden A, Martins Y et al (2013) Surgeon migration between developing countries and the United States: train, retain, and gain from brain drain. World J Surg 37(1):14–23

5.

Chao TE, Mandigo M, Opoku-Anane J, Maine R (2016) Systematic review of laparoscopic surgery in low- and middle-income countries: benefits, challenges, and strategies. Surg Endosc 30(1):1–10

6.

Choy I, Kitto S, Adu-Aryee N, Okrainec A (2013) Barriers to the uptake of laparoscopic surgery in a lower-middle-income country. Surg Endosc 27(11):4009–4015

7.

Alfa-Wali M, Osaghae S (2017) Practice, training and safety of laparoscopic surgery in low and middle-income countries. World J Gastrointest Surg 9(1):13–18

8.

Cawich SO, Mahadeo C, Rambaran M, Amir S, Rajkumar S, Crandon IW et al (2016) Advancement of laparoscopic surgery in Guyana: a working model for developing countries. Adv Med Educ Pract 7:605–610

9.

Box Trainer. In: Toolkit: https://www.acog.org/-/media/Departments/Simulations-Consortium/3Box-Trainer.pdf

10.

Chatzipapas I, Kathopoulis N, Protopapas A, Loutradis D (2018) Using a mobile smartphone to perform laparoscopy. J Minim Invasive Gynecol 25(5):912–915
Acknowledgements
We thank the staff and patients of Hopital Universitaire at Mirebalais, Haiti for their hospitality and collegiality.
Ethics declarations
Disclosures
Lara Harvey, Howard Curlin, Barry Grimm, Barbie Lovett, Jean-Claude Ulysse, and Christopher Sizemore have no conflict of interest or financial ties to disclosures.
Additional information
Publisher's Note
Springer Nature remains neutral with regard to jurisdictional claims in published maps and institutional affiliations.
About this article
Cite this article
Harvey, L., Curlin, H., Grimm, B. et al. Experience with a novel laparoscopic gynecologic curriculum in Haiti: lessons in implementation. Surg Endosc (2019). https://doi.org/10.1007/s00464-019-06983-9
Received:

Accepted:

Published:
Keywords
Laparoscopy

Global

Curriculum

Gynecology

Implementation

Surgery