Abstract
Objective
To develop and evaluate a non-invasive surgical assistance based on augmented reality (AR) in the detection of ureters on animal model.
Method
After an experimental prototyping step on two pigs to determine the optimal conditions for visualization of the ureter in AR, three pigs were operated three times at 1 week intervals. The intervention consisted of an identification of the ureter, with and without the assistance of AR. At the end of the intervention, a clip was placed on the AR-proposed ureter to evaluate its accuracy. By doing a cone beam computed tomography, we measured the distance between the contrasted ureter and the clips in the acquired volume. Thirteen videos were recorded, allowing subsequent evaluation of the clinical relevance of the device.
Results
The feasibility of the technique has been confirmed. The margin of error was 1.77 mm (± 1.56 mm) for ureter localization accuracy. In order to evaluate the perceived relevance and accuracy in the detection of AR-assisted ureter, 58 gynecological surgeons were shown the videos then questioned. Of the 754 responses obtained (13 videos × 58 surgeons), the ureter was identified in direct vision in 31.2% of cases versus 81.7% in AR (p value 3.62 × 10−7). When looking at pigs that had already had one or two operations, the ureter was identified in only 16% of cases with direct vision compared to 76.1% with AR (p-value 5.48 × 10−19). In addition, 67% of surgeons felt that AR allowed them to better identify the ureters and 61% that AR reconstruction was accurate.
Conclusion
This first AR device showed a satisfactory precision in the detection of ureters with a favorable opinion of surgeons. This surgical assistance system could be helpful in the performance of difficult procedures, for example in the case of patients, which have undergone multiple surgeries in the past.
This is a preview of subscription content, log in to check access.
Access options
Buy single article
Instant access to the full article PDF.
US$ 39.95
Price includes VAT for USA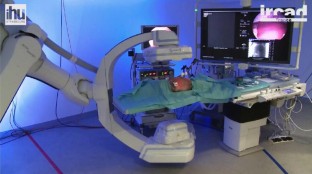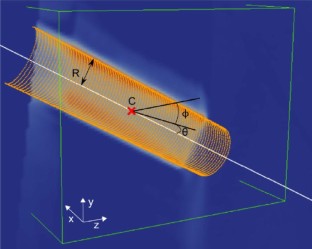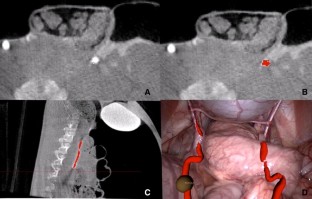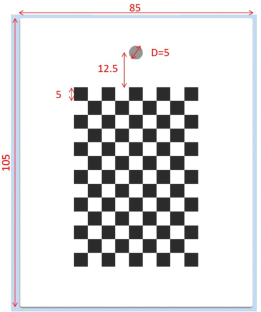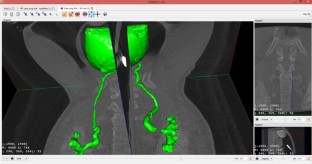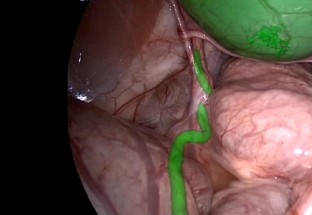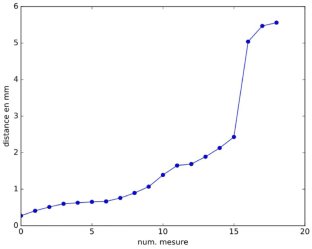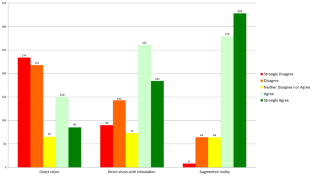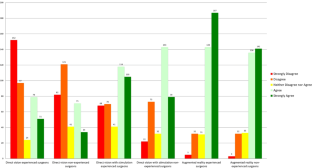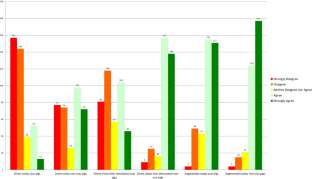 References
1.

Symmonds RE (1976) Ureteral injuries associated with gynecologic surgery: prevention and management. Clin Obstet Gynecol 19(3):623–644

2.

Parpala-Sparman T, Paananen I, Santala M, Ohtonen P, Hellstrom P (2008) Increasing numbers of ureteric injuries after the introduction of laparoscopic surgery. Scand J Urol Nephrol 42(5):422–427

3.

Ostrzenski A, Radolinski B, Ostrzenska KM (2003) A review of laparoscopic ureteral injury in pelvic surgery. Obstet Gynecol Surv 58(12):794–799

4.

Phipps JH, Tyrrell NJ (1992) Transilluminating ureteric stents for preventing operative ureteric damage. Br J Obstet Gynaecol 99(1):81

5.

Chou MT, Wang CJ, Lien RC (2009) Prophylactic ureteral catheterization in gynecologic surgery: a 12-year randomized trial in a community hospital. Int Urogynecol J Pelvic Floor Dysfunct 20(6):689–693

6.

Boyan WP Jr, Lavy D, Dinallo A, Otero J, Roding A, Hanos D et al (2017) Lighted ureteral stents in laparoscopic colorectal surgery; a five-year experience. Ann Transl Med 5(3):44

7.

Nieboer TE, Johnson N, Lethaby A, Tavender E, Curr E, Garry R et al (2009) Surgical approach to hysterectomy for benign gynaecological disease. Cochrane Database Syst Rev (3):CD003677

8.

Kilkenny C, Browne WJ, Cuthill IC, Emerson M, Altman DG (2010) Improving bioscience research reporting: the ARRIVE guidelines for reporting animal research. J Pharmacol Pharmacother 1(2):94–99

9.

Bernhardt SN, Nicolau SA, Agnus V, Soler L, Doignon C, Marescaux J (2014) Automatic localization of endoscope in intraoperative CT image: a simple approach to augmented reality guidance in laparoscopic surgery. Med Image Anal 30:130–143

10.

Marescaux J, Rubino F, Arenas M, Mutter D, Soler L (2004) Augmented-reality-assisted laparoscopic adrenalectomy. JAMA 292(18):2214–2215

11.

Bourdel N, Collins T, Pizarro D, Bartoli A, Da Ines D, Perreira B et al (2017) Augmented reality in gynecologic surgery: evaluation of potential benefits for myomectomy in an experimental uterine model. Surg Endosc 31(1):456–461

12.

Wu JC, Lin MS, Wu HS, Liu JK (2012) Augmented reality techniques assisted laparoscopic ureteroureterostomy for retrocaval ureter. Chin Med J (Engl) 125(22):4158–4159

13.

Vemuri AS, Wu JC, Liu KC, Wu HS (2012) Deformable three-dimensional model architecture for interactive augmented reality in minimally invasive surgery. Surg Endosc 26(12):3655–3662

14.

Vial S, Gibon D, Vasseur C, Rousseau J (2001) Volume delineation by fusion of fuzzy sets obtained from multiplanar tomographic images. IEEE Trans Med Imaging 20(12):1362–1372
Ethics declarations
Disclosures
Pr. Marescaux is the President of both IRCAD and IHU Institutes, which are partly funded by Karl Storz, Medtronic, and Siemens Healthcare. Pr. Akladios, Dr. Gabriele, Dr. Agnus, Dr. Billard-Martel, Dr. Saaded, Dr. Garbin and Dr. Lecointre has nothing to disclose.
Additional information
Publisher's Note
Springer Nature remains neutral with regard to jurisdictional claims in published maps and institutional affiliations.
Electronic supplementary material
Below is the link to the electronic supplementary material.
About this article
Cite this article
Akladios, C., Gabriele, V., Agnus, V. et al. Augmented reality in gynecologic laparoscopic surgery: development, evaluation of accuracy and clinical relevance of a device useful to identify ureters during surgery. Surg Endosc 34, 1077–1087 (2020). https://doi.org/10.1007/s00464-019-06855-2
Received:

Accepted:

Published:

Issue Date:
Keywords
Augmented reality

Laparoscopy

Modeling of ureters

Precision

Clinical relevance