Abstract
Background
Video-assisted anal fistula treatment (VAAFT) is a novel, minimally invasive technique for the treatment of fistula-in-ano (FIA). This review aimed to search the literature for the outcome of VAAFT regarding the recurrence and complication rates of the technique.
Methods
A systematic literature search was conducted in compliance with the PRISMA screening guidelines. PubMed/MEDLINE and Scopus were searched for articles reporting the outcomes of VAAFT procedure from inception through April 2017. The main outcomes were patients' characteristics, technical aspects, operation time, recurrence, and complication rates.
Results
Eleven studies (n = 788 patients) were included. The mean age of the patients was 39.5 years. 66.5% of patients had high or complex FIA and 18.4% underwent previous fistula surgery. The internal opening of the fistula was detected in 85.7% of patients. The mean operation time was 42 ± 14.2 min. The weighed mean rate of detection of internal opening was 93.3%. Recurrence occurred in 112 (14.2%) patients after a median follow-up of 9 months. Recurrence rates varied according to method of closure of internal opening from 15.3% after using staplers, 17.7% after suturing, to 25% after advancement flap. The weighted mean recurrence rate across the studies was 17.7%. The weighted mean complication rate was 4.8%.
Conclusion
VAAFT may be considered an effective diagnostic tool and a safe method for the treatment of complex and high FIA attaining satisfactory outcome and acceptably low complications. Recurrence after VAAFT may be related to previous fistula surgery and the method of closure of the internal opening.
This is a preview of subscription content, log in to check access.
Access options
Buy single article
Instant access to the full article PDF.
US$ 39.95
Price includes VAT for USA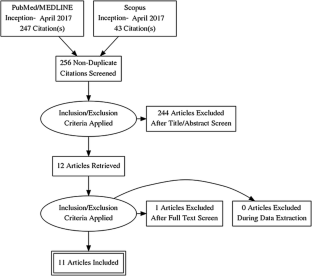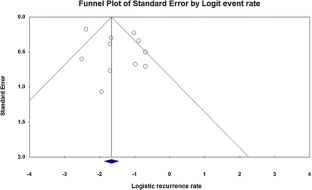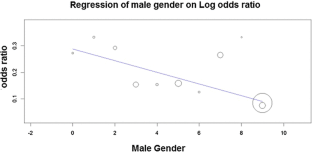 References
1.

Abbas MA, Jackson CH, Haigh PI (2011) Predictors of outcome for anal fistula surgery. Arch Surg 146(9):1011–1016

2.

Narang SK, Keogh K, Alam NN, Pathak S, Daniels IR, Smart NJ (2017) A systematic review of new treatments for cryptoglandular fistula in ano. Surgeon 15(1):30–39. doi:10.1016/j.surge.2016.02.002

3.

Meinero P, Mori L (2011) Video-assisted anal fistula treatment (VAAFT): a novel sphincter-saving procedure for treating complex anal fistulas. Tech Coloproctol 15(4):417–422. doi:10.1007/s10151-011-0769-2

4.

Sangwan YP, Rosen L, Riether RD, Stasik JJ, Sheets JA, Khubchandani IT (1994) Is simple fistula-in-ano simple? Dis Colon Rectum 37:885–889

5.

Liberati A, Altman DG, Tetzlaff J, Mulrow C, Gøtzsche PC, Ioannidis JP, Clarke M, Devereaux PJ, Kleijnen J, Moher D (2009) The PRISMA statement for reporting systematic reviews and meta-analyses of studies that evaluate healthcare interventions: explanation and elaboration. BMJ 339:b2700. doi:10.1136/bmj.b2700

6.

National Institute for Health and Clinical Excellence. NICE clinical guidelines, Appendix 4 quality of case series form. http://www.nice.org.uk/ nicemedia/ pdf/Appendix_04_qualityofcase_series_form_preop.pdf

7.

Whiteford MH (2007) Perianal abscess/fistula disease. Clin Colon Rectal Surg 20(2):102–109. doi:10.1055/s-2007-977488

8.

Jiang HH, Liu HL, Li Z, Xiao YH, Li AJ, Chang Y, Zhang Y, Lv L, Lin MB (2017) Video-assisted anal fistula treatment (VAAFT) for complex anal fistula: a preliminary evaluation in China. Med Sci Monit 23:2065–2071

9.

Seow-En I, Seow-Choen F, Koh PK (2016) An experience with video-assisted anal fistula treatment (VAAFT) with new insights into the treatment of anal fistulae. Tech Coloproctol 20(6):389–393. doi:10.1007/s10151-016-1450-6

10.

Pini Prato A, Zanaboni C, Mosconi M, Mazzola C, Muller L, Meinero PC, Faticato MG, Leonelli L, Montobbio G, Disma N, Mattioli G (2016) Preliminary results of video-assisted anal fistula treatment (VAAFT) in children. Tech Coloproctol 20(5):279–85. doi:10.1007/s10151-016-1447-1

11.

Chowbey PK, Khullar R, Sharma A, Soni V, Najma K, Baijal M (2015) Minimally invasive anal fistula treatment (MAFT): an appraisal of early results in 416 patients. Indian J Surg 77(Suppl 2):716–721. doi:10.1007/s12262-013-0977-2

12.

Liu H, Xiao Y, Zhang Y, Pan Z, Peng J, Tang W, Li A, Zhou L, Yin L, Lin M (2015) Preliminary efficacy of video-assisted anal fistula treatment for complex anal fistula. Zhonghua Wei Chang Wai Ke Za Zhi 18(12):1207–1210

13.

Zarin M, Khan MI, Ahmad M, Ibrahim M, Khan MA (2015) VAAFT: video assisted anal fistula treatment; bringing revolution in fistula treatment. Pak J Med Sci 31(5):1233–1235. doi:10.12669/pjms.315.6836

14.

Mendes CR, Ferreira LS, Sapucaia RA, Lima MA, Araujo SE (2014) Video-assisted anal fistula treatment: technical considerations and preliminary results of the first Brazilian experience. Arq Bras Cir Dig 27(1):77–81

15.

Kochhar G, Saha S, Andley M, Kumar A, Saurabh G, Pusuluri R, Bhise V, Kumar A (2014) Video-assisted anal fistula treatment. JSLS. doi:10.4293/JSLS.2014.00127

16.

Wałęga P, Romaniszyn M, Nowak W (2014) VAAFT: a new minimally invasive method in the diagnostics and treatment of anal fistulas–initial results. Pol Przegl Chir 86(1):7–10. doi:10.2478/pjs-2014-0002

17.

Schwandner O (2013) Video-assisted anal fistula treatment (VAAFT) combined with advancement flap repair in Crohn's disease. Tech Coloproctol 17(2):221–225. doi:10.1007/s10151-012-0921-7

18.

Abcarian H (2011) Anorectal infection: abscess–fistula. Clin Colon Rectal Surg 24(1):14–21. doi:10.1055/s-0031-1272819

19.

Hong KD, Kang S, Kalaskar S, Wexner SD (2014) Ligation of intersphincteric fistula tract (LIFT) to treat anal fistula: systematic review and meta-analysis. Tech Coloproctol 18(8):685–691. doi: 10.1007/s10151-014-1183-3

20.

Balciscueta Z, Uribe N, Balciscueta I, Andreu-Ballester JC, García-Granero E (2017) Rectal advancement flap for the treatment of complex cryptoglandular anal fistulas: a systematic review and meta-analysis. Int J Colorectal Dis 32(5):599–609. doi:10.1007/s00384-017-2779-7

21.

Akiba RT, Rodrigues FG, da Silva G (2016) Management of complex perineal fistula disease. Clin Colon Rectal Surg 29(2):92–100. doi:10.1055/s-0036-1580631

22.

Emile SH, Elfeki H, Thabet W, Sakr A, Magdy A et al (2017) Predictive factors for recurrence of high trans-sphincteric anal fistula after placement of seton. J Surg Res 213:261–268. doi:10.1016/j.jss.2017.02.053

23.

Zirak-Schmidt S1, Perdawood SK (2014) Management of anal fistula by ligation of the intersphincteric fistula tract: a systematic review. Dan Med J 61(12):A4977

24.

Emile SH, Elfeki H, Abdelnaby M (2016) A systematic review of the management of anal fistula in infants. Tech Coloproctol 20(11):735–744
Authors' contributions
SHE and HE designed the review. SHE, HE, MS, and AS participated in data collection and analysis, writing and drafting of the manuscript.
Ethics declarations
Disclosure
Sameh Hany Emile, Hossam Elfeki, Mostafa Shalaby, and Ahmad Sakr declare no conflict of interest or financial ties related to the present review.
About this article
Cite this article
Emile, S.H., Elfeki, H., Shalaby, M. et al. A Systematic review and meta-analysis of the efficacy and safety of video-assisted anal fistula treatment (VAAFT). Surg Endosc 32, 2084–2093 (2018). https://doi.org/10.1007/s00464-017-5905-2
Received:

Accepted:

Published:

Issue Date:
Keywords
VAAFT

Video assisted

Anal fistula

Outcome

Endoscopic, fistuloscopy