Abstract
Background
Proximal gastrectomy (PG) is widely performed in Japan as a function-preserving surgical approach. Since esophagogastrostomy (EG) was associated with increased reflux symptoms and anastomotic strictures, we have chosen double-tract reconstruction (DTR) as the standard reconstruction method since March 2013. In this study, we described a novel method of laparoscopic DTR using detachable ENDO-PSD and compared its 1-year outcome with EG performed formerly in our institution.
Methods
Patients who underwent laparoscopic PG between May 2005 and July 2014 were retrospectively divided into two groups based on the type of reconstruction and were subsequently analyzed (19 patients in the DTR group and 22 in the EG group). All of them underwent a laparoscopic PG with regional lymph node dissection. In the DTR group, the lower left port site was extended to 4 cm, and an intracorporeal purse-string suture was performed using the detachable ENDO-PSD. The jejunogastrostomy was fashioned on the anterior side of the remnant stomach parallel to the transection line, 2 cm from the cut end. The EG group used the conventional purse-string suture instrument through the 6 cm upper midline mini-laparotomy incision. Patient characteristics, operative data, early operative complications and 1-year postoperative follow-up findings were compared between the two groups.
Results
The frequencies of reflux symptoms (10.5 vs. 54.5%, P = 0.003), usage of proton pump inhibitors (31.6 vs. 72.7%, P = 0.008), and anastomotic strictures (0 vs. 27%, P = 0.014) were significantly lower in the DTR group as compared to the EG group. There were no significant differences between the two groups with regard to operation time, blood loss, postoperative hospital stay, postoperative complications, average postoperative/preoperative weight loss ratio, and postoperative/preoperative ratio of biochemical markers (hemoglobin, total protein, albumin, cholesterol).
Conclusion
Our results indicate that DTR is a useful reconstruction method after PG, especially in terms of preventing reflux esophagitis and anastomotic strictures.
This is a preview of subscription content, log in to check access.
Access options
Buy single article
Instant unlimited access to the full article PDF.
US$ 39.95
Price includes VAT for USA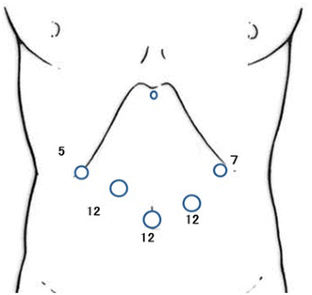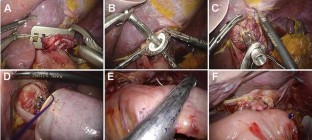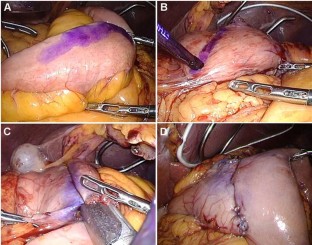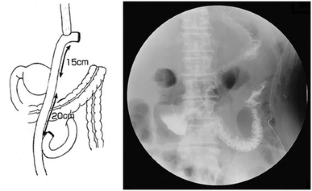 References
1.

Ahn HS, Lee HJ, Yoo MW, Jeong SH, Park DJ, Kim HH et al (2011) Changes in clinicopathological features and survival after gastrectomy for gastric cancer over a 20-year period. Br J Surg 98:255–260

2.

Harrison LE, Karpeh MS, Brennan MF (1998) Total gastrectomy is not necessary for proximal gastric cancer. Surgery 123:127–130

3.

Kim JH, Park SS, Kim J, Boo YJ, Kim SJ, Mok YJ, Kim CS (2006) Surgical outcomes for gastric cancer in the upper third of the stomach. World J Surg 30:1870–1876 (discussion 1877–1878)

4.

Takiguchi N, Takahashi M, Ikeda M, Inagawa S, Ueda S, Nobuoka T et al (2015) Long-term quality-of-life comparison of total gastrectomy and proximal gastrectomy by Postgastrectomy Syndrome Assessment Scale (PGSAS-45): a nationwide multi-institutional study. Gastric Cancer 18:407–416

5.

Zhao P, Xiao SM, Tang LC, Ding Z, Zhou X, Chen XD (2014) Proximal gastrectomy with jejunal interposition and TGRY anastomosis for proximal gastric cancer. World J Gastroenterol 20:8268–8273

6.

Nozaki I, Hato S, Kobatake T, Ohta K, Kubo Y, Kurita A (2013) Long-term outcome after proximal gastrectomy with jejunal interposition for gastric cancer compared with total gastrectomy. World J Surg 37:558–564

7.

Masuzawa T, Takiguchi S, Hirao M, Imamura H, Kimura Y, Fujita J et al (2014) Comparison of perioperative and long-term outcomes of total and proximal gastrectomy for early gastric cancer: a multi-institutional retrospective study. World J Surg 38:1100–1106

8.

Wen L, Chen XZ, Wu B, Chen XL, Wang L, Yang K et al (2012) Total vs. proximal gastrectomy for proximal gastric cancer: a systematic review and meta-analysis. Hepatogastroenterology 59:633–640

9.

Pu YW, Gong W, Wu YY, Chen Q, He TF, Xing CG (2013) Proximal gastrectomy versus total gastrectomy for proximal gastric carcinoma. A meta-analysis on postoperative complications, 5-year survival, and recurrence rate. Saudi Med J 34:1223–1228

10.

Kumagai K, Shimizu K, Yokoyama N, Aida S, Arima S, Aikou T (2012) The Japanese Society for the Study of Postoperative Morbidity after Gastrectomy. Questionnaire survey regarding the current status and controversial issues concerning reconstruction after gastrectomy in Japan. Surg Today 42:411–418

11.

Ahn SH, do Jung H, Son SY, Lee CM, do Park J, Kim HH (2014) Laparoscopic double-tract proximal gastrectomy for proximal early gastric cancer. Gastric Cancer 17:562–570

12.

Pavlidis TE, Pavlidis ET, Sakantamis AK (2012) The role of laparoscopic surgery in gastric cancer. J Minim Access Surg 8:35–38

13.

Tanimura S, Higashino M, Fukunaga Y, Kishida S, Ogata A, Fujiwara Y, Osugi H (2007) Laparoscopic gastrectomy with regional lymph node dissection for upper gastric cancer. Br J Surg 94:204–207

14.

Uyama I, Sugioka A, Fujita J, Komori Y, Matsui H, Hasumi A (2000) Completely laparoscopic proximal gastrectomy with jejunal interposition and lymphadenectomy. J Am Coll Surg 191:114–119

15.

Siewert JR, Feith M, Stein HJ (2005) Biologic and clinical variations of adenocarcinoma at the esophago-gastric junction: relevance of a topographic-anatomic subclassification. J Surg Oncol 90:139–146

16.

Sobin LH, Gospodarowicz MK, Wittekind Ch (eds) (2009) International Union Against Cancer (UICC). TNM classification of malignant tumors, 7th edn. Wiley-Blackwell, Oxford

17.

Dent J, Brun J, Fendrick AM, Fennerty MB, Janssens J, Kahrilas PJ et al (1999) An evidence-based appraisal of reflux disease management—the Genval Workshop Report. Gut 44:1–16

18.

Kubo M, Sasako M, Gotoda T, Ono H, Fujishiro M, Saito D et al (2002) Endoscopic evaluation of the remnant stomach after gastrectomy: proposal for a new classification. Gastric Cancer 5:83–89

19.

Association Japanese Gastric Cancer (2011) Japanese gastric cancer treatment guidelines 2010 (ver. 3). Gastric Cancer 14:113–123

20.

Ahn SH, Lee JH, Park DJ, Kim HH (2013) Comparative study of clinical outcomes between laparoscopy-assisted proximal gastrectomy (LAPG) and laparoscopy-assisted total gastrectomy (LATG) for proximal gastric cancer. Gas Cancer 16:282–289

21.

Katai H, Morita S, Saka M, Taniguchi H, Fukagawa T (2010) Longterm outcome after proximal gastrectomy with jejunal interposition for suspected early cancer in the upper third of the stomach. Br J Surg 97:558–562. doi:10.1002/bjs.6944

22.

Nomura E, Lee SW, Kawai M, Yamazaki M, Nabeshima K, Nakamura K, Uchiyama K (2014) Functional outcomes by reconstruction technique following laparoscopic proximal gastrectomy for gastric cancer: double tract versus jejunal interposition. World J Surg Oncol 12:20

23.

Aly A, Jamieson GG (2004) Reflux after oesophagectomy. Br J Surg 91:137–141. doi:10.1002/bjs.4508

24.

Tokunaga M, Ohyama S, Hiki N, Hoshino E, Nunobe S, Fukunaga T et al (2008) Endoscopic evaluation of reflux esophagitis after proximal gastrectomy: comparison between esophagogastric anastomosis and jejunal interposition. World J Surg 32:1473–1477

25.

Johansson J, Zilling T, von Holstein CS, Johnsson F, Oberg S, Walther B (2000) Anastomotic diameters and strictures following esophagectomy and total gastrectomy in 256 patients. World J Surg 24:78–84 (discussion 84–85)

26.

Wang WP, Gao Q, Wang KN, Shi H, Chen LQ (2013) A prospective randomized controlled trial of semi-mechanical versus hand-sewn or circular stapled esophagogastrostomy for prevention of anastomotic stricture. World J Surg 37:1043–1050

27.

Braga M, Zuliani W, Foppa L, Di Carlo V, Cristallo M (1988) Food intake and nutritional status after total gastrectomy: results of a nutritional follow-up. Br J Surg 75:477–480

28.

Bergh C, Sjostedt S, Hellers G, Zandian M, Sodersten P (2003) Meal size, satiety and cholecystokinin in gastrectomized humans. Physiol Behav 78:143–147

29.

Katai H, Sano T, Fukagawa T, Shinohara H, Sasako M (2003) Prospective study of proximal gastrectomy for early gastric cancer in the upper third of the stomach. Br J Surg 90:850–853
Ethics declarations
Disclosures
Tomoki Aburatani, Kazuyuki Kojima, Sho Otsuki, Hideaki Murase, Keisuke Okuno, Kentaro Gokita, Chiharu Tomii, Toshiro Tanioka and Mikito Inokuchi have no conflicts of interest or financial ties to disclose.
Electronic supplementary material
Below is the link to the electronic supplementary material.
Supplementary material 1 (WMV 353094 kb)
About this article
Cite this article
Aburatani, T., Kojima, K., Otsuki, S. et al. Double-tract reconstruction after laparoscopic proximal gastrectomy using detachable ENDO-PSD. Surg Endosc 31, 4848–4856 (2017). https://doi.org/10.1007/s00464-017-5539-4
Received:

Accepted:

Published:

Issue Date:
Keywords
Gastric cancer

Laparoscopy

Proximal gastrectomy

Laparoscopic proximal gastrectomy

Double-tract reconstruction

ENDO-PSD