Abstract
Introduction
Surgically treatable conditions are an increasing burden in low- and middle-income countries, and recent studies suggest they have overtaken the "big three" (malaria, tuberculosis and HIV) as a cause of mortality.
Aim
In this context, we have worked to modify standard laparoscopic equipment to allow laparoscopy in remote areas without support services such as bottled gases or disposable instruments.
Results
A simple and reliable system of gasless laparoscopy has been developed using robust reusable instruments, widening the potential availability of laparoscopic surgery in remote and rural areas.
Conclusion
Our findings suggest that, using this equipment, appropriately trained surgeons can provide minimally invasive surgery in even the most remote locations.
This is a preview of subscription content, log in to check access.
Access options
Buy single article
Instant access to the full article PDF.
US$ 39.95
Price includes VAT for USA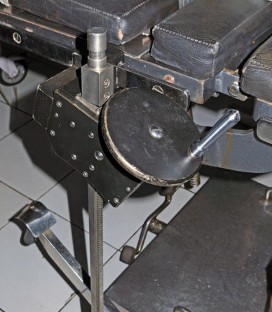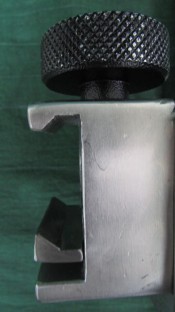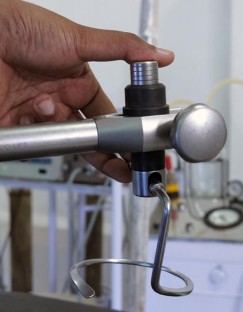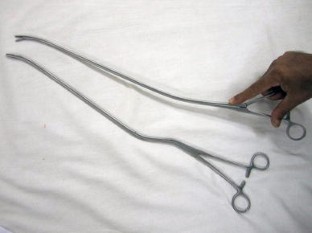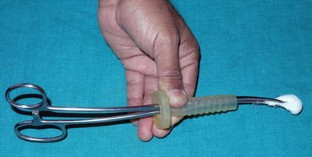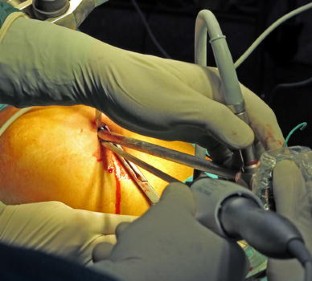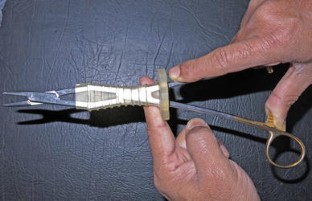 References
1.

Ameh EA, Chirdan LB (2012) Untreated surgical conditions: time for global action. Lancet 380:1040–1041

2.

Kim JY, Farmer PE (2008) Surgery and Global Health: a view from beyond the OR. World J Surg 32:533–536

3.

Kushner AL, Groen RS, Bae JY (2011) Surgery as a public health intervention: common misconceptions versus the truth. Bull World Health Organ 89:394

4.

McCord C, Chowdhury Q (2003) A cost effective small hospital in Bangladesh: What can it mean for emergency obstetric care? Int J Gynaecol Obstet 81:83–92

5.

Gosselin RA, Thind A, Bellardinelli A (2006) Cost/DALY averted in a small hospital in Sierra leone: What is the relative contribution of different services? World J Surg 30:505–511

6.

Petroze RT, Groen RS, Niyonkuru F et al (2013) Estimating operative disease prevalence in a low-income country: results of a nationwide population survey in Rwanda. Surgery 153:457–464

7.

Satava RM (2005) Telesurgery, robotics, and the future of telemedicine. Eur Surg 37(5):304–307

8.

Nande AG, Shrikhande SV, Rathod V, Adyanthaya K, Shrikhande VN (2002) Modified technique of gasless laparoscopic cholecystectomy in a developing country: a 5-year experience. Dig Surg 19(5):366–371 (discussion 372)

9.

Dakshinamoorthy K (2003) Cost effective and Gas less laparoscopic surgeries for rural hospitals. Indian J Surg 65(1):99–101

10.

Poluci V, Gutt CN, Schaeff B, Encke A (1995) Gasless laparoscopy in abdominal surgery. Surg Endosc 9(5):497–500

11.

Ge B, Zhao H, Chen Q, Jin W, Liu L, Huang Q (2014) A randomized comparison of gasless laparoscopic appendectomy and conventional laparoscopic appendectomy. World J Emerg Surg 9:3

12.

Chang T-C, Wu M-H, Wu Y-M, Lee P-H, Lin M-T (2009) Technical innovation: gasless laparoscopic hepatectomy using self-designed abdominal lifting system. J Laparoendosc Adv Surg Tech A 19(4):541–544

13.

Kruschinski D (2007) Atlas of lift-laparoscopy: the new concept of gasless laparoscopy. Taylor & Francis, London, ISBN 10: 184214118X
Ethics declarations
Disclosures
Michael Rhodes and Jesudian Gnanaraj have no conflict of interest and no relationships with any pharmaceutical or device company.
About this article
Cite this article
Gnanaraj, J., Rhodes, M. Laparoscopic surgery in middle- and low-income countries: gasless lift laparoscopic surgery. Surg Endosc 30, 2151–2154 (2016). https://doi.org/10.1007/s00464-015-4433-1
Received:

Accepted:

Published:

Issue Date:
Keywords
CO2

General < technical

Instruments < technical

Surgical < technical