Abstract
Background
The endoscopically placed duodenal–jejunal bypass liner (DJBL) or EndoBarrier gastrointestinal liner has been designed for the treatment of type 2 diabetes mellitus and simultaneous achievement of weight loss by obese patients. This study was performed to determine the safety, efficacy, and feasibility of delivering the DJBL with the patient under conscious sedation (CS). The primary end points of the study were safety and complications. The secondary end points were delivery time (min), amount of propofol (mg) used, and the total hospital stay (h).
Methods
This prospective study compared placement of the DJBL with the patient under propofol sedation and placement with the patient under general anesthesia (GA). The study included 56 patients, with 28 patients in each group.
Results
Both groups were comparable in terms of age, gender, and body mass index. All the devices were placed successfully, and no complications occurred in either group. Comparison of the CS group with the GA group respectively showed a mean total operation time of 29 versus 56 min, a mean propofol use of 170 versus 258 mg, and a mean hospital stay of 11 versus 22 h.
Conclusion
Delivery of the DJBL to patients under CS is feasible, safe, and efficient in terms of time and cost. Because of possible complications during the procedure, the authors recommend placement of the DJBL with the patient under CS in proximity to the operating room.
This is a preview of subscription content, log in to check access.
Access options
Buy single article
Instant access to the full article PDF.
US$ 39.95
Price includes VAT for USA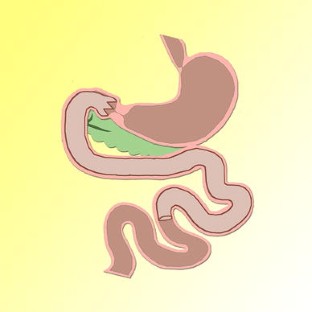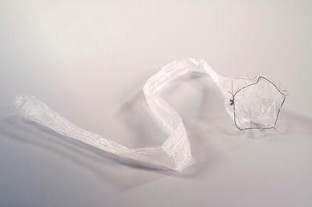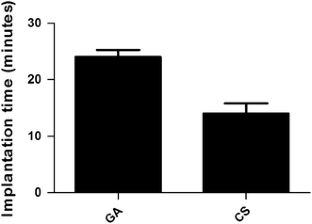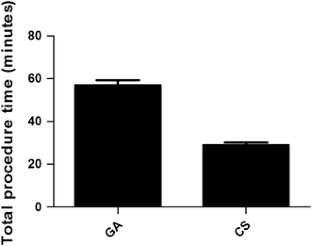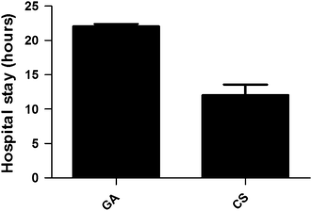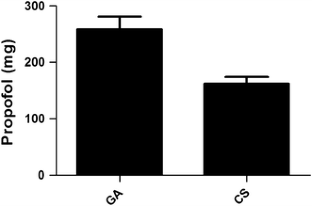 References
1.

Flegal KM, Carroll MD, Ogden CL, Curtin LR (2010) Prevalence and trends in obesity among US adults, 1999–2008. JAMA 303:235–241

2.

Wild S, Roglic G, Green A, Sicree R, King H (2004) Global prevalence of diabetes: estimates for the year 2000 and projections for 2030. Diabetes Care 27:1047–1053

3.

Kelly T, Yang W, Chen CS, Reynolds K, He J (2008) Global burden of obesity in 2005 and projections to 2030. Int J Obes 32:1431–1437

4.

Buchwald H, Avidor Y, Braunwald E, Jansen MD, Pories W, Fahrbach K (2004) Bariatric surgery: a systemic review and meta-analysis. JAMA 292:1724–1737

5.

Picot J, Jones J, Colquitt JL, Gospodarevskaya E, Loveman E, Baxter L, Clegg AJ (2009) The clinical effectiveness and cost effectiveness of bariatric (weight loss) surgery for obesity: systematic review and economic evaluation. Health Technol Assess 13(1–190):215–357

6.

Heo YS, Park JM, Kim YJ, Kim SM, Park DJ, Lee SK, Han SM, Shim KW, Lee YJ, Lee JY, Kwon JW (2012) Bariatric surgery versus conventional therapy in obese Korea patients: a multicenter retrospective cohort study. J Korean Surg Soc 83:335–342

7.

Sjostrom L, Lindroos AK, Peltonen M, Torgerson J, Ouchard C, Carlsson B, Dahlgren S, Larsson B, Narbro K, Sjöström CD, Sullivan M, Wedel H (2004) Lifestyle, diabetes, and cardiovascular risk factors 10 years after bariatric surgery. N Engl J Med 351:2683–2693

8.

Buchwald H, Oien DM (2009) Metabolic/bariatric surgery worldwide 2008. Obes Surg 19:1605–1611

9.

Morino M, Toppino M, Forestieri P, Angrisani L, Allaix ME, Scopinaro N (2007) Mortality after bariatric surgery: analysis of 13,871 morbidly obese patients from a national registry. Ann Surg 246:1002–1007 (Discussion 1007–1009)

10.

Schauer P, Chand B, Brethauer S (2007) New applications for endoscopy: the emerging field of endoluminal and transgastric bariatric surgery. Surg Endosc 21:347–356

11.

Hazey JW, Dunkin BJ, Melvin WS (2007) Changing attitudes toward endoluminal therapy. Surg Endosc 21:445–448

12.

Malik A, Mellinger JD, Hazey JW, Dunkin BJ, MacFadyen BV Jr (2006) Endoluminal and transluminal surgery: current status and future possibilities. Surg Endosc 20:1179–1192

13.

Gostout CJ, Rajan E (2005) Endoscopic treatments for obesity: past, present, and future. Gastroenterol Clin North Am 34:143–150

14.

Cote GA, Edmundowicz SA (2009) Emerging technology: endoluminal treatment of obesity. Gastrointest Endosc 70:991–999

15.

Schouten R, Rijs CS, Bouvy ND, Hameeteman W, Koek GH, Janssen IM, Greve JW (2010) A multicenter, randomized efficacy study of the EndoBarrier gastrointestinal liner for presurgical weight loss prior to bariatric surgery. Ann Surg 251:236–243

16.

Rodriguez-Grunert L, Galvao Neto MP, Alamo M, Ramos AC, Baez PB, Tarnoff M (2008) First human experience with endoscopically delivered and retrieved duodenal–jejunal bypass sleeve. Surg Obes Relat Dis 4:55–59

17.

Rodriguez L, Reyes E, Fagalde P, Oltra MS, Saba J, Aylwin CG, Prieto C, Ramos A, Galvao M, Gersin KS, Sorli C (2009) Pilot clinical study of an endoscopic, removable duodenal–jejunal bypass liner for the treatment of type 2 diabetes. Diabetes Technol Ther 11:725–732

18.

Tarnoff M, Rodriguez L, Escalona A, Ramos A, Neto M, Alamo M, Reyes E, Pimentel F, Ibanez L (2009) Open label, prospective, randomized controlled trial of an endoscopic duodenal–jejunal bypass sleeve versus low-calorie diet for preoperative weight loss in bariatric surgery. Surg Endosc 23:650–656

19.

Gersin KS, Rothstein RI, Rosenthal RJ, Stefanidis D, Deal SE, Kuwada TS, Laycock W, Adrales G, Vassiliou M, Szomstein S, Heller S, Joyce AM, Heiss F, Nepomnayshy D (2010) Open-label, sham-controlled trial of an endoscopic duodenojejunal bypass liner for preoperative weight loss in bariatric surgery candidates. Gastrointest Endosc 71:976–982

20.

de Moura EG, Martins BC, Lopes GS, Orso IR, de Oliveira SL, Galvao Neto MP, Santo MA, Sakai P, Ramos AC, Garrido Júnior AB, Mancini MC, Halpern A, Cecconello I (2012) Metabolic improvements in obese type 2 diabetes subjects implanted for 1 year with an endoscopically deployed duodenal–jejunal bypass liner. Diabetes Technol Ther 14:183–189

21.

de Moura EG, Orso IR, Martins Bda C, Lopes GS, de Oliveira SL, Galvao-Neto Mdos P (2011) Improvement of insulin resistance and reduction of cardiovascular risk among obese patients with type 2 diabetes with the duodenojejunal bypass liner. Obes Surg 21:941–947

22.

Escalona A, Pimentel F, Sharp A, Becerra P, Slako M, Turiel D, Muñoz R, Bambs C, Guzmán S, Ibáñez L, Gersin K (2012) Weight loss and metabolic improvement in morbidly obese subjects implanted for 1 year with an endoscopic duodenal–jejunal bypass liner. Ann Surg 255:1080–1085

23.

Montana R, Slako M, Escalona A (2012) Implantation of the duodenal–jejunal bypass sleeve under conscious sedation. SOARD 8:63–65

24.

Neupanea N, Schmidtb MF, Gulatic N, Perwaizd M, Hammoudeha F, Kennedya E, Zahira M, Enriqueze D (2011) Pretracheal abscess following two weeks of endotracheal intubation. Yale J Biol Med 81:9–13

25.

Björntorp P (1997) Obesity. Lancet 350:423–426

26.

Ray C, Sue D, Bray G, Hansen JE, Wasserman K (1983) Effects of obesity on respiratory function. Am Rev Respir Dis 128:501–506

27.

Jennum P, Sjol A (1992) Epidemiology of snoring and obstructive sleep apnoea in a Danish population age 30–60. J Sleep Res 1:240–244

28.

Simonds SE, Cowley MA (2013) Hypertension in obesity: is leptin the culprit? Trends Neurosci 36(2):121–132

29.

Mikhail N, Golub MS, Tuck ML (1999) Obesity and hypertension. Prog Cardiovasc Dis 42:39–58

30.

Duflou J, Virmani R, Rabin I, Burke A, Farb A, Smialek J (1995) Sudden death as a result of heart disease in morbid obesity. Am Heart J 130:306–313
Acknowledgments
The authors would like to thank Ishaq Ghariq for drawing the illustration (Fig. 1).
Disclosures
Parviez Koehestanie, Ignace Janssen, and Peter Wahab have received consultant fees and support for travel as proctors from GI Dynamics. Bark Betzel, Kemal Dogan, Frits Berends, Edo Aarts, and Marcel Groenen have no conflicts of financial ties to disclose.
About this article
Cite this article
Koehestanie, P., Betzel, B., Dogan, K. et al. The feasibility of delivering a duodenal–jejunal bypass liner (endobarrier) endoscopically with patients under conscious sedation. Surg Endosc 28, 325–330 (2014). https://doi.org/10.1007/s00464-013-3143-9
Received:

Accepted:

Published:

Issue Date:
Keywords
Duodenal–jejunal bypass liner

Endobarrier

Type 2 diabetes mellitus

Conscious sedation