Abstract
Background
Endoscopic submucosal dissection (ESD) allows en bloc resection of early neoplastic lesions of gastrointestinal tract. Lesions are lifted by submucosal fluid injection before circumferential incision and dissection. High-pressure fluid injection using water jet (WJ) technology is already used for lifting and dissection in surgery. The study was designed to assess WJ for ESD submucosal lifting and dissection.
Methods
An experimental, randomized comparative, "in vivo" nonsurvival animal study on 12 pigs was designed. Stomach mucosal areas were delineated and resected using three ESD techniques: technique A—syringe injection and IT knife dissection; technique B—WJ continuous injection and IT knife dissection; technique C—WJ injection and WJ pulsed dissection. Injection and dissection speeds and complications rates were assessed.
Results
Water jet continuous injection is faster than syringe injection (B faster than A, p = 0.001 and B nonsignificantly faster than C, p = 0.06). IT knife dissection is significantly faster after WJ continuous injection (B faster than A, p = 0.003). WJ pulsed dissection is significantly slower than IT knife dissection (C slower than A and B, both p < 0.001). The overall procedure speed was significantly higher and the immediate bleedings rate was significantly lower for technique B than A and C (overall procedure speed p = 0.001, immediate bleedings p = 0.032 and 0.038 respectively). There were no perforations with any technique.
Conclusions
Water jet fluid continuous injection speeds up ESD, whereas pulsed WJ dissection does not.
This is a preview of subscription content, log in to check access.
Access options
Buy single article
Instant access to the full article PDF.
US$ 39.95
Price includes VAT for USA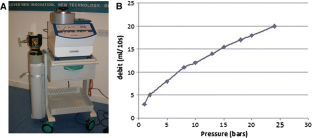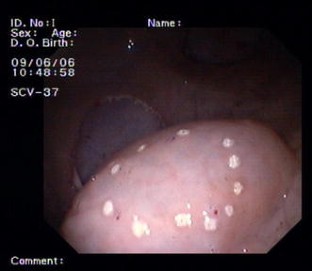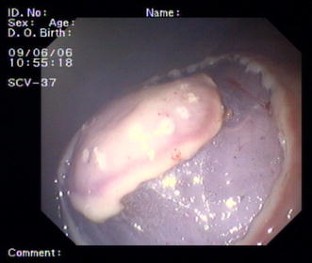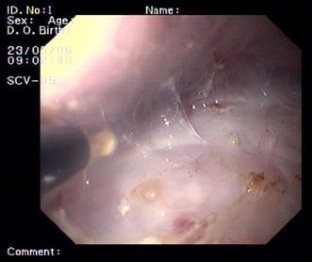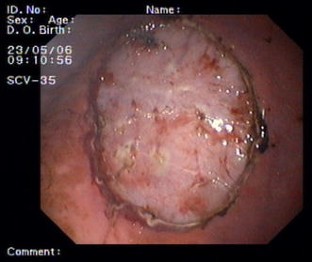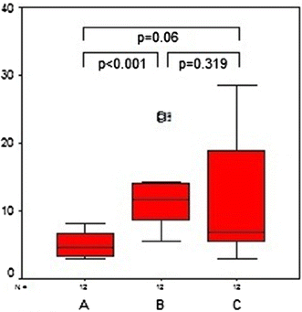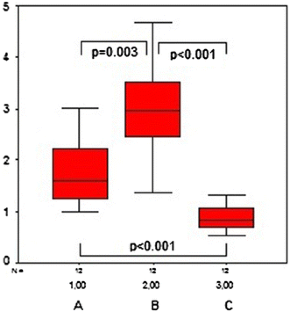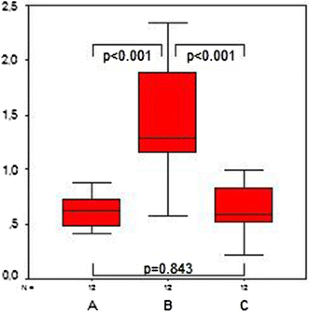 References
1.

Rajan E, Gostout CJ, Feitoza AB, Leontovich ON, Herman LJ, Burgart LJ, Chung S, Cotton PB, Hawes RH, Kalloo AN, Kantsevoy SV, Pasricha PJ (2004) Widespread EMR: a new technique for removal of large areas of mucosa. Gastrointest Endosc 60:623–627

2.

Ponchon T (2001) Endoscopic mucosal resection. J Clin Gastroenterol 32:6–10

3.

Soetikno RM, Gotoda T, Nakanishi Y, Soehendra N (2003) Endoscopic mucosal resection. Gastrointest Endosc 57:567–579

4.

Ono H (2006) Early gastric cancer: diagnosis, pathology, treatment techniques and treatment outcomes. Eur J Gastroenterol Hepatol 18:863–866

5.

Onozato Y, Ishihara H, Iizuka H, Sohara N, Kakizaki S, Okamura S, Mori M (2006) Endoscopic submucosal dissection of early gastric cancers and large flat adenomas. Endoscopy 38:980–986

6.

Imagawa A, Okada H, Kawahara Y, Takenaka R, Kato J, Kawamoto H, Fujiki S, Takata R, Yoshino T, Shiratori Y (2006) Endoscopic submucosal dissection of early gastric cancer: results and degrees of technical difficulty as well as success. Endoscopy 38:987–990

7.

Rosch T (2006) Endoscopic submucosal dissection (ESD) section: an overview of articles in this issue. Endoscopy 38:978–979

8.

Kakushima N, Yahagi N, Fujishiro M, Kodashima S, Nakamura M, Omata M (2006) Efficacy and safety of endoscopic submucosal dissection for tumors of the esophagogastric junction. Endoscopy 38:170–174

9.

Oda I, Gotoda T, Hamanaka H, Eguchi T, Saito Y, Matsuda T, Bhandari P, Emura F, Saito D, Ono H (2005) Endoscopic submucosal dissection for early gastric cancer: technical feasibility, operation time and complications from a large consecutive series. Dig Endosc 17:54–58

10.

Fujishiro M (2006) Endoscopic submucosal dissection for stomach neoplasms. World J Gastroenterol 12:5108–5112

11.

Shekarriz B, Shekarriz H, Upadhyay J, Wood DP Jr, Bruch HP (1999) Hydro-jet dissection for laparoscopic nephrectomy: a new technique. Urology 54:964–967

12.

Shekarriz H, Shekarriz B, Kujath P, Eckmann C, Bürk C, Comman A, Bruch HP (2003) Hydro-jet assisted laparoscopic cholecystectomy: a prospective randomized clinical study. Surgery 133:635–640

13.

Shekarriz H, Shekarriz B, Bürk CG, Kujath P, Bruch HP (2002) Hydro-jet-assisted pneumonectomy: a new technique in a porcine model. J Laparoendosc Adv Surg Tech 12:371–376

14.

Oertel J, Gaab MR, Knapp A, Essig H, Warzok R, Piek J (2003) Water jet dissection in neurosurgery: experimental results in the porcine cadaveric brain. Neurosurgery 52:153–159

15.

Corvin S, Oberneder R, Adam C, Frimberger D, Zaak D, Siebels M, Hofstetter A (2001) Use of hydro-jet cutting for laparoscopic partial nephrectomy in a porcine model. Urology 58:1070–1073

16.

Fukami N, Ryu CB, Said S, Weber Z, Chen YK (2011) Prospective, randomized study of conventional versus Hybrid Knife endoscopic submucosal dissection methods for the esophagus: an animal study. Gastrointest Endosc 73(6):1246–1253

17.

Lingenfelder T, Fischer K, Sold MG, Post S, Enderle MD, Kaehler GF (2009) Combination of water-jet dissection and needle knife as a hybrid simplifies endoscopic submucosal dissection. Surg Endosc 23:1531–1535

18.

Yahagi N, Neuhaus H, Schumacher B, Neugebauer A, Kaehler GF, Schenk M, Fischer K, Fujishiro M, Enderle MD (2009) Comparison of standard endoscopic submucosal dissection (ESD) versus an optimized ESD technique for the colon: an animal study. Endoscopy 41:340–345

19.

Ramanujan S (2000) In: Hardy GH (ed) Collected papers of Srinivasa Ramanujan. AMS, London, pp 115–119

20.

Yamamoto H, Yube T, Isoda N, Sato Y, Sekine Y, Higashizawa T, Ido K, Kimura K, Kanai N (1999) A novel method of endoscopic mucosal resection using sodium hyaluronate. Gastrointest Endosc 50:251–256

21.

Feitoza AB, Gostout CJ, Burgart LJ, Burkert A, Herman LJ, Rajan E (2003) Hydroxypropyl methylcellulose: a better submucosal fluid cushion for endoscopic mucosal resection. Gastrointest Endosc 57:41–47

22.

Yamasaki M, Kume K, Kanda K, Yamasaki M, Kume K, Kanda K, Yoshikawa I, Otsuki M (2005) A new method of endoscopic submucosal dissection using submucosal injection of jelly. Endoscopy 37:1156–1157

23.

Kaehler GF, Sold MG, Fischer K, Post S, Enderle M (2007) Selective fluid cushion in the submucosal layer by water jet: advantage for endoscopic mucosal resection. Eur Surg Res 39:93–97

24.

Takeuchi Y, Hanaoka N, Ishihara R, Iishio H, Uedo N (2010) Efficacy of an electrosurgical Endo-Knife with a Water-Jet function (Flush Knife) for colorectal endoscopic submucosal dissection of superficial colorectal neoplasms: a final report of a randomized controlled trial [abstract]. Gastrointest Endosc 71(5):AB112
Disclosures
Doctors Vincent Lepilliez, Mihai Ciocirlan, Carlos Robles-Medranda, Hannah Lukashok, Marwan Chemaly, Stephan Langonnet, Sabrina Chesnais, Valerie Hervieu, and Professor Thierry Ponchon have no conflict of interest or financial ties to disclose.
About this article
Cite this article
Lepilliez, V., Robles-Medranda, C., Ciocirlan, M. et al. Water-jet dissector for endoscopic submucosal dissection in an animal study: outcomes of the continuous and pulsed modes. Surg Endosc 27, 2921–2927 (2013). https://doi.org/10.1007/s00464-013-2857-z
Received:

Accepted:

Published:

Issue Date:
Keywords
Endoscopic submucosal dissection (ESD)

In vivo animal study

Water-jet technology