Abstract
Background
The totally extraperitoneal (TEP) approach for repair of inguinal hernia is the preferred technique since it does not penetrate the peritoneal cavity, thus avoiding potential intraperitoneal complications. The TEP technique allows for regional or even local plus sedative anesthesia, and it gives us an incomparable view of the inguinal region and hernias exactly where they originate. Part of the difficulty with the TEP technique is the limited space it provides for dissection.
Methods
We describe a modification of the classical TEP approach which overcomes this limitation: the e-TEP technique. Since October 2010 we have performed 36 e-TEP procedures. Many of these were in difficult cases such as inguinoscrotal and incarcerated hernias and patients with previous radical prostatectomy. We present an initial evaluation of this group of patients.
Results
Results in terms of pain and time off work were the same as with the classical technique. The average operating time was 38 min. This is longer than usual, probably due to the complexity of the cases performed and the time spent in documenting the technique for educational purposes. The peritoneum was often accidentally opened and air leaked into the peritoneal cavity without interfering with the completion of the surgery. We had two small seromas and one case of skin sloughing at the umbilical wound in a case of umbilical and bilateral inguinal hernias. We have had no recurrences, but follow-up has been short.
Conclusions
Our initial experience with the e-TEP technique has been satisfactory. We have had no conversions in spite of the difficult cases selected. There were no major complications, and functional results were excellent. We believe this modification has a place in the armamentarium for hernia repair.
This is a preview of subscription content, log in to check access.
Access options
Buy single article
Instant access to the full article PDF.
US$ 39.95
Price includes VAT for USA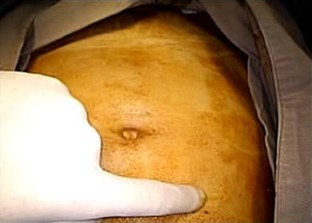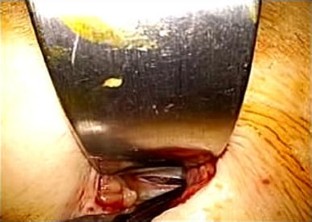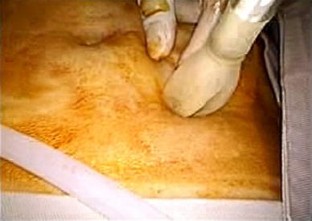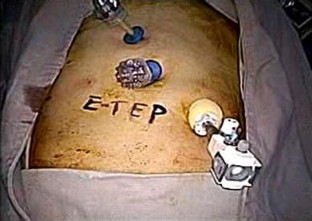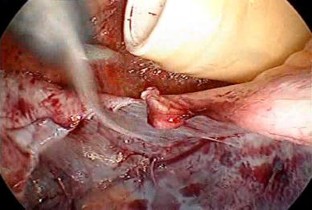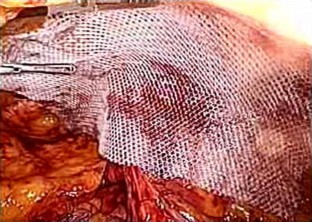 References
1.

McCormack K, Scott NW, Go PM, Ross S, Grant A (2003) Laparoscopic techniques versus open techniques for inguinal hernia repair. Cochrane Database Syst Rev. doi:10.1002/14651858

2.

Chung RS, Rowland DY (1999) Meta-analysis of randomized controlled trials of laparoscopic vs. conventional inguinal hernia repairs. Surg Endosc 13:689–694

3.

Memon MA, Cooper NJ, Memon B, Memon M, Abram K (2003) Meta-analysis of randomized clinical trials comparing open and laparoscopic inguinal hernia repair. Br J Surg 90(12):1479–1492

4.

Simons MP, Aufenacker T, Bay-Nilsen M, Boullot L, Campanelli G, Conze J, Lange D, Fortelny R, Heikkinen T, Kingsnorth A, Kukleta J, Morales-Conde S, Nordin P, Schumpelick V, Smedberg S, Smietansky M, Weber G, Miserez M (2009) European Hernia Society guidelines on the treatment of inguinal hernia in adult patients. Hernia 13:343–403

5.

Wake BL, McCormack K, Fraser C, Vale L, Perez J, Grant AM (2005) Transabdominal preperitoneal (TAPP) vs totally extraperitoneal (TEP) laparoscopic techniques for inguinal hernia repair. Cochrane Database Syst Rev. doi:10.1089/lap.2008.0212

6.

Leibl BJ, Jager C, Kraft B, Swartz J, Ulrich M, Bittner R (2005) Laparoscopic hernia repair—TAPP or/and TEP? Langenbecks Arch Surg 390:77–82
Disclosure
Author Jorge Daes has no conflicts of interest or financial ties to disclose.
About this article
Cite this article
Daes, J. The enhanced view–totally extraperitoneal technique for repair of inguinal hernia. Surg Endosc 26, 1187–1189 (2012). https://doi.org/10.1007/s00464-011-1993-6
Received:

Accepted:

Published:

Issue Date:
Keywords
Hernia

Endoscopic

T.E.P

e-T.E.P

Laparoscopic