Abstract
Background
The feasibility of the transtracheal approach to the thoracic cavity has been demonstrated, but surgical lung biopsy via the tracheal approach still remains a challenge. This study aimed to evaluate the feasibility and outcome of transoral surgical lung biopsy under a single preoperative dose of parenteral antibiotics.
Methods
Transoral thoracoscopy and surgical lung biopsy were performed for 10 anesthetized dogs after a single intravenous injection of cefazoline (20 mg/kg). A 12-mm transoral incision was created on the vestibulum, and a homemade metallic tube was advanced into the thoracic cavity via the pretracheal and substernal space under endoscopic guidance. After thoracic exploration, surgical lung biopsy was performed using an electrosurgical snare with a flexible bronchoscope inserted through the metallic tube. The resection margin of the lung was secured with a homemade endoloop. The animals were killed by day 14 after the surgery for gross and histologic evaluations.
Results
The thoracic cavity was evaluated and lung biopsy was performed successfully (for 3 lobes in the right lung and 2 lobes in the left lung) in 9 of the 10 dogs. Neither mortality nor intraoperative complications were observed. The average time for the transoral thoracoscopy and surgical lung biopsy was 133.5 min. Postmortem examination showed complete healing, with fibrosis and moderate adhesion over the resection margin. No evidence of either mediastinitis or intrathoracic infection was observed.
Conclusion
This study showed the feasibility of transoral thoracoscopy and surgical lung biospy in dogs. Moreover, single-dose prophylaxis with cefazoline in transoral surgical lung biopsy was found to be effective in preventing potential infection.
This is a preview of subscription content, log in to check access.
Access options
Buy single article
Instant unlimited access to the full article PDF.
US$ 39.95
Price includes VAT for USA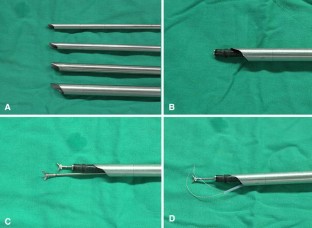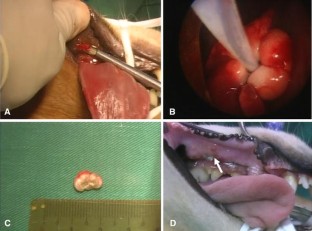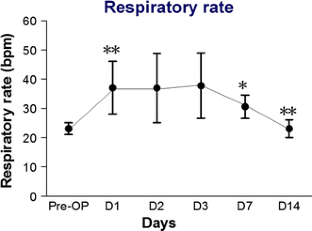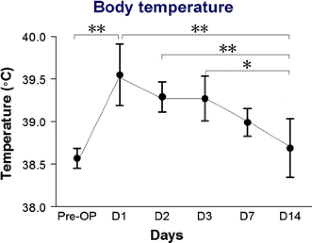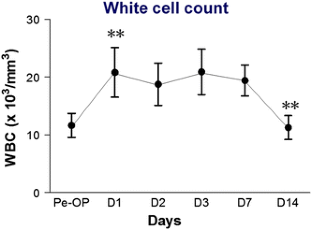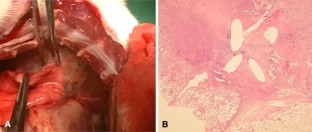 References
1.

Kalloo AN, Singh VK, Jagannath SB, Niiyama H, Hill SL, Vaughn CA, Magee CA, Kantsevoy SV (2004) Flexible transgastric peritoneoscopy: a novel approach to diagnostic and therapeutic interventions in the peritoneal cavity. Gastrointest Endosc 60:114–117

2.

Lima E, Henriques-Coelho T, Rolanda C, Pêgo JM, Silva D, Carvalho JL, Correia-Pinto J (2007) Transvesical thoracoscopy: a natural orifice translumenal endoscopic approach for thoracic surgery. Surg Endosc 21:854–858

3.

Willingham FF, Gee DW, Lauwers GY, Brugge WR, Rattner DW (2008) Natural orifice transesophageal mediastinoscopy and thoracoscopy. Surg Endosc 22:1042–1047

4.

Sumiyama K, Gostout CJ, Rajan E, Bakken TA, Knipschield MA, Chung S, Cotton PB, Hawes RH, Kalloo AN, Kantsevoy SV, Pasricha PJ (2008) Pilot study of transesophageal endoscopic epicardial coagulation by submucosal endoscopy with the mucosal flap safety valve technique (with videos). Gastrointest Endosc 67:497–501

5.

De Palma GD, Siciliano S, Addeo P, Salvatori F, Persico M, Masone S, Rega M, Maione F, Coppola Bottazzi E, Serrao E, Adamo M, Persico G (2010) A NOTES approach for thoracic surgery: transgastric thoracoscopy via a diaphragmatic incision in a survival porcine model. Minerva Chir 65:11–15

6.

Liu YH, Chu Y, Liu CY, Liu HP, Wu YC, Hsieh MJ, Liu HP (2011) Feasibility of the transtracheal approach for the thoracic cavity in a large animal model. Surg Endosc 25(5):1652–1658

7.

Fowkes L, Lau KK, Shah N, Black E (2009) A cervical approach to investigating pleural disease. Ann Thorac Surg 88:315–317

8.

Karakas E, Steinfeldt T, Gockel A, Sesterhenn A, Bartsch DK (2010) Transoral partial parathyroidectomy. Chirurg 81:1020–1025

9.

Wilhelm T (2011) Transoral endoscopic neck surgery: feasibility and safety in a porcine model based on the example of thymectomy. Surg Endosc 25(6):1741–1746

10.

Sumiyama K, Gostout CJ, Rajan E, Bakken TA, Knipschield MA (2007) Transesophageal mediastinoscopy by submucosal endoscopy with mucosal flap safety valve technique. Gastrointest Endosc 65:679–683

11.

von Delius S, Wilhelm D, Feussner H, Sager J, Becker V, Schuster T, Schneider A, Schmid RM, Meining A (2010) Natural orifice transluminal endoscopic surgery: cardiopulmonary safety of transesophageal mediastinoscopy. Endoscopy 42(5):405–412

12.

Lindeboom JA, Frenken JW, Tuk JG, Kroon FH (2006) A randomized prospective controlled trial of antibiotic prophylaxis in intraoral bone-grafting procedures: preoperative single-dose penicillin versus preoperative single-dose clindamycin. Int J Oral Maxillofac Surg 35:433–436

13.

Hong KH, Yang YS (2008) Surgical results of the intraoral removal of the submandibular gland. Otolaryngol Head Neck Surg 139:530–534
Acknowledgments
This study was supported by the Chang-Gung Memorial Hospital, Taiwan (contract no. CMRPG 391911).
Disclosure
Drs. Yun-Hen Liu, Yen-Chu, Yi-Cheng Wu, Chi-Ju Yeh, Chien-Ying Liu, Ming-Ju Hsieh, Tzu-Ping Chen, Hsu-Chia Yuan, and Po-Jen Ko have no conflicts of interest or financial ties to disclose.
Electronic supplementary material
Below is the link to the electronic supplementary material.
Supplementary material 1 (MP4 16598 kb)
About this article
Cite this article
Liu, Y., Yen-Chu, Wu, Y. et al. Single-dose antimicrobial prophylaxis in transoral surgical lung biopsy: a preliminary experience. Surg Endosc 25, 3912–3917 (2011). https://doi.org/10.1007/s00464-011-1819-6
Received:

Accepted:

Published:

Issue Date:
Keywords
Antimicrobial prophylaxis

Surgical lung biopsy

Transoral thoracoscopy