Abstract
Background
This study was designed to evaluate the effectiveness of barrier methods to prevent adhesions in videolaparoscopy, comparing the use of Surgicel® and Interceed® with the control group.
Methods
We performed a controlled, randomized study in healthy adult female rabbits Oryctolagus cuniculu, inducing adhesions in the abdominal wall by resection of a peritoneal fragment and cauterization. In the control group, surgery was performed, and the other group was randomized to the use of the barrier method. After 21 days, videolaparoscopy was repeated, and the presence or absence of adhesions and their score were verified by performing biopsies of the surgical site in all groups.
Results
No statistical differences were found in the results on adhesion formation and adhesions score among the three groups. In the control group, there were 54.5% cases of adhesion formation; the median score of adhesions was 6 (range, 3–10). In the Surgicel® group, there were 45.5% cases of adhesion formation; median score of adhesions was 6 (range, 4–10). In the Interceed® group, there were 45.5% cases of adhesion formation; median score of adhesions was 5 (range, 3–11).
Conclusions
No difference was found using barrier methods, Surgicel®, and Interceed® for preventing adhesion formation in videolaparoscopy.
This is a preview of subscription content, log in to check access.
Access options
Buy single article
Instant access to the full article PDF.
US$ 39.95
Price includes VAT for USA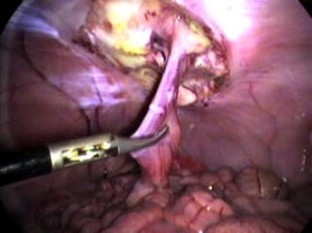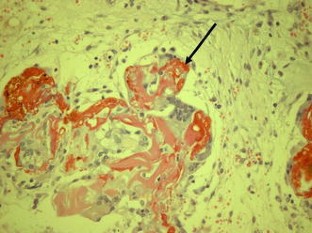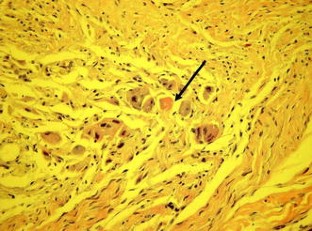 References
1.

Sutton C (2005) Adhesions and their prevention. Roy Coll Obstet Gynaecol 7:168–176

2.

Nappi C, Sardo ACDS, Greco E, Guida M, Bettocchi S, Bifulco G (2007) Prevention of adhesions in gynaecological endoscopy. Hum Reprod Update 13(4):379–394

3.

DeCherney AH, Falcone T, Sandy JF (2008) Preventing postoperative peritoneal adhesions. In: Basow DS (ed) UpToDate. UpToDate, Waltham, MA.

4.

Harris D, Topley N (2008) Peritoneal adhesions. Br J Surg 95:271–272

5.

Farquhar C, Vandekerckhove P, Watson A, Vail A, Wiseman D (1999) Barrier agents for preventing adhesions after surgery for subfertility. Cochrane Database Syst Rev (2). Art No: CD000475. doi:10.1002/14651858.CD000475

6.

Diamond M, Freeman ML (2001) Clinical implications of postsurgical adhesions. Hum Reprod 7(6):567–576

7.

Young P, Johns A, Templeman C, Witz C, Webster B, Ferland R, Diamond MP, Block K, di Zerega G (2005) Reduction of postoperative adhesions after laparoscopic gynecological surgery with Oxiplex/AP Gel: a pilot study. Fertil Steril 84(5):1450–1456

8.

Boland M, Weigel RJ (2005) Formation and prevention of postoperative abdominal adhesions. J Surg Res 132:3–12

9.

Cheong Y, Laird SM, Li TC, Shelton JB, Ledger WL, Cooke ID (2001) Peritoneal healing and adhesion formation/reformation. Hum Reprod 7(6):556–566

10.

di Zerega G, Campeau JD (2001) Peritoneal repair and post-surgical adhesion formation. Hum Reprod 7(6):547–555

11.

Monk B, Berman ML, Montz FJ (1994) Adhesions after extensive gynaecological surgery: clinical significance, etiology and prevention. Am J Obstet Gynecol 170:1396–1403

12.

Johns A (2001) Evidence-based prevention of postoperative adhesions. Hum Reprod 7(6):577–579

13.

Ahmad G, Duffy JM, Farquhar C, Vail A, Vandekerckhove P, Watson A, Wiseman D (2008) Barrier agents for adhesion prevention after gynaecological surgery. The Cochrane Library. 2009(1). Cochrane Database Syst Rev 16;(2):CD000475

14.

Schroder M, Willumsen H, Hart Hansen JPH, Hansen OH (1982) Peritoneal adhesion formation after the use of oxidized cellulose (surgicel) and gelatin sponge (spongostan) in rats. Acta Chir Scand 148(7):595–596

15.

Galan N, Leader A, Malkinson T, Taylor PJ (1983) Adhesion prophylaxis in rabbits with Surgicel and two absorbable microsurgical sutures. J Reprod Med 28(10):662–664

16.

Ates U, Ata B, Ortakuz S, Seyhan A, Urman B (2008) Prevention of adhesion formation following ovarian surgery in a standardized animal model: comparative study of interceed and double layer surgicel. J Obstet Gynaecol Res 34(1):12–17

17.

Metwally M, Cheong Y, Li TC (2008) A review of techniques for adhesion prevention after gynaecological surgery. Curr Opin Obstet Gynecol 20(4):345–352

18.

Parker W (2007) Uterino myomas: management. Fertil Steril 88(2):255–271

19.

Gutt C, Oniu T, Schemmer P, Mehrabi A, Büchler MW (2004) Fewer adhesions induced by laparoscopic surgery. Surg Endosc 18:898–906

20.

Garrard C, Clements RH, Nanney L, Davidson JM, Richards WO (1999) Adhesion formation is reduced after laparoscopic surgery. Surg Endosc 13:10–13

21.

Marana R, Luciano AA, Muzii L, Marendino VE, Mancuso S (1994) Laparoscopy versus laparotomy for ovarian conservative surgery: a randomized trial in the rabbit model. Am J Obstet Gynecol 171(3):861–864

22.

Luciano A, Maier DB, Koch EI, Nulsen JC, Whitman GF (1989) A comparative study of postoperative adhesions following laser surgery by laparoscopy versus laparotomy in the rabbit model. Obstet Gynecol 74(2):220–224

23.

Lipman NS, Marini RP, Flecknell PA (2008) Anesthesia and analgesia in rabbits. In: Fish R, Brown MJ, Danneman PJ, Karas AZ (eds) Anesthesia and analgesia in laboratory animals, 2nd edn. Elsevier, San Diego, pp 299–333

24.

Rosa Junior A, Trindade MRM, Shemes TF, Tavares WC (2003) Influência da abordagem cirúrgica (videolaparoscopia versus laparotomia) na gestação de coelhas prenhes. Acta Cir Bras 18(4):337–341

25.

Morgan T, Glowaski MM (2007) Teaching a new method of rabbit intubation. J Am Assoc Lab Anim Sci 46:32–36

26.

Biondo-Simões MLP, Santos LOM (2006) Modelos experimentais de aderências peritoniais. In: Rhoden LE, Rhoden CR (eds) Princípios e técnicas em experimentação animal. Ufrgs Editora, Porto Alegre, pp 221–234

27.

Ozel H, Avsar F, Topaloglu S, Sahin M (2005) Induction and assessment methods used in experimental adhesion studies. Wound Repair Regen 13:7

28.

Hirota Y, Tsukada K, Nishio E, Yoshida M, Tada S, Udagawa Y (2005) Postoperative adhesion formation after laparoscopic uterine horn resection in a porcine model: comparison of five instruments. J Laparoendosc Adv Surg Tech A 15:581–585

29.

Diamond M, Daniel JF, Martin DC, Feste J, Vaughn WK, McLaughlin DS (1984) Tubal patency and pelvic adhesions at early second-look laparoscopy following intraabdominal use of the carbon dioxide laser: initial report of the intraabdominal laser study group. Fertil Steril 42:717–723

30.

Menguellet S, Collinet P, Cosson M, Mariette C, Triboulet J, Vinatier D (2007) Interest in agents for adhesion prevention after gynecologic surgery. Gynecol Obstet Fertil 35(4):290–296

31.

Wallwiener M, Brucker S, Hierlemann H, Brochhausen C, Solomayer E, Wallwiener C (2006) Innovative barriers for peritoneal adhesion prevention: liquid or solid? A rat uterine horn model. Fertil Steril 86(3):1266–1276

32.

Wallwiener D, Meyer A, Bastert G (1998) Adhesion formation of the parietal and visceral peritoneum: an explanation for the controversy on the use of autologous and alloplastic barriers. Fertil Steril 68(1):132–137

33.

Marana R, Catalano GF, Caruana P, Margutti F, Muzii L, Mancuso S (1997) Postoperative adhesion formation and reproductive outcome using Interceed after ovarian surgery: a randomized trial in the rabbit model. Hum Reprod 12(9):1935–1938

34.

Mais V, Ajossa S, Marongiu D, Peiretti RF, Guerriero S, Melis GB (1995) Reduction of adhesion reformation after laparoscopic endometriosis surgery: a randomized trial with an oxidized regenerated cellulose absorbable barrier. Obstet Gynecol 86(4):512–515

35.

Grow DR, Seltman HJ, Coddington CC, Hodgen GD (1994) The reduction of postoperative adhesions by two different barrier methods versus control in cynomolgus monkeys: a prospective, randomized, crossover study. Fertil Steril 61:1141–1146

36.

Binda M, Molinas CR, Hansen P, Koninckx PR (2006) Effect of desiccation and temperature during laparoscopy on adhesion formation in mice. Fertil Steril 86(1):166–175

37.

Molinas C, Binda MM, Campo R, Koninckx PR (2005) Adhesion formation and interanimal variability in a laparoscopic mouse model varies with strains. Fertil Steril 83(6):1871

38.

Oliveira M, Gonçalves MDC, Jamel N, Alves PC (2001) Grau de aderência após ressecção parcial e reconstituição do ovário. RBGO 23(6):365–370
Acknowledgements
The project was funded by Fundo de Incentivo à Pesquisa e Eventos (FIPE) at HCPA.
Disclosures
Rosi P. Balbinotto, Ana L. Muller, André G. Nunes, Rodrigo Da Silva, Fabíola S. Meyer, Carlos S. Cerski and Manoel M. Trindade have no conflicts of interest or financial ties to disclose.
About this article
Cite this article
Balbinotto, R.P., Muller, A.L., Nunes, A.G. et al. Barrier methods used to prevent pelvic adhesions in videolaparoscopy: experimental study in female rabbits. Surg Endosc 25, 2637–2642 (2011). https://doi.org/10.1007/s00464-011-1617-1
Received:

Accepted:

Published:

Issue Date:
Keywords
Adhesion prevention

Interceed®
Surgicel®