Abstract
Background: This study was performed to evaluate the (long-term) morbidity associated with hand-assisted laparoscopic surgery (HALS) for various indications. Methods: HALS procedures for various indications were evaluated prospectively from 1995 to 2002. The primary outcome parameters were postsurgical complications and the development of incisional hernias. Results: Twenty-six splenectomies, 51 hand-assisted laparoscopic donor nephrectomies (HLDN), 34 segmental bowel resections, 29 proctocolectomies, and 10 emergency colectomies were evaluated. A Küstner or Pfannenstiel incision was used for handport placement. Minor complications (i.e., wound complications, urinary tract infection) occurred in 15%, 12%, 26%, 7%, and 33% of the patients after, respectively, splenectomy, HLDN, bowel resection, proctocolectomy, and emergency colectomy. Major complications (i.e., hemorrhage, anastomotic leakage) occurred in 15% and 12% of the patients after, respectively, bowel resection and proctocolectomy. Incisional hernias occurred in six patients (4%), all after a wound complication in the Küstner incision. Conclusion: HALS is fast, safe, and feasible for various indications, especially HLDN and (procto-)colectomies. Little advantage can be expected when HALS is applied in splenectomy and segmental bowel (sigmoid) resection.
This is a preview of subscription content, log in to check access.
Access options
Buy single article
Instant access to the full article PDF.
US$ 39.95
Price includes VAT for USA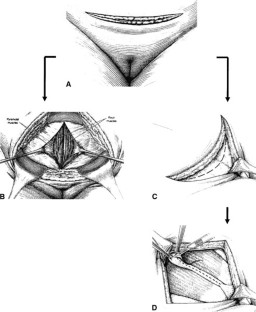 References
1

WA Bemelman J Ringers DW Meijer CW de Wit JJ Bannenberg (1996) ArticleTitleLaparoscopic-assisted colectomy with the dexterity pneumo sleeve. Dis Colon Rectum 39 S59–S61 Occurrence Handle1:STN:280:BymH38fksVE%3D Occurrence Handle8831548

2

WA Bemelman LT de Wit OR Busch DJ Gouma (2000) ArticleTitleHand-assisted laparoscopic splenectomy. Surg Endosc 14 997–998 Occurrence Handle10.1007/s004640080121 Occurrence Handle1:STN:280:DC%2BD3M%2FovFCjuw%3D%3D Occurrence Handle11116404

3

WA Bemelman Doorn van LT Wit ParticleRC, de C Kox J Surachno OR Busch DJ Gouma (2001) ArticleTitleHand-assisted laparoscopic donor nephrectomy: ascending the learning curve. Surg Endosc 15 442–444 Occurrence Handle10.1007/s004640090091 Occurrence Handle1:STN:280:DC%2BD3M3mtl2htQ%3D%3D Occurrence Handle11353956

4

A Darzi (2001) ArticleTitleHand-assisted laparoscopic colorectal surgery. Semin Laparosc Surg 8 153–160 Occurrence Handle10.1053/slas.2001.25151 Occurrence Handle1:STN:280:DC%2BD3MzoslWrsg%3D%3D Occurrence Handle11441404

5

MS Dunker WA Bemelman JF Slors RA van Hogezand J Ringers DJ Gouma (2000) ArticleTitleLaparoscopic-assisted vs open colectomy for severe acute colitis in patients with inflammatory bowel disease (IBD): a retrospective study in 42 patients. Surg Endosc 14 911–914 Occurrence Handle10.1007/s004640000262 Occurrence Handle1:STN:280:DC%2BD3M7gvFOrtA%3D%3D Occurrence Handle11080402

6

MS Dunker WA Bemelman JF Slors P van Duijvendijk DJ Gouma (2001) ArticleTitleFunctional outcome, quality of life, body image, and cosmesis in patients after laparoscopic-assisted and conventional restorative proctocolectomy: a comparative study. Dis Colon Rectum 44 1800–1807 Occurrence Handle1:STN:280:DC%2BD3MjgtV2jug%3D%3D Occurrence Handle11742165

7

TP Grantcharov J Rosenberg (2001) ArticleTitleVertical compared with transverse incisions in abdominal surgery. Eur J Surg 167 260–267 Occurrence Handle10.1080/110241501300091408 Occurrence Handle1:STN:280:DC%2BD3M3lsF2jsQ%3D%3D Occurrence Handle11354317

8

InstitutionalAuthorNameHALS Study Group (2000) ArticleTitleHand-assisted laparoscopic surgery vs standard laparoscopic surgery for colorectal disease: a prospective randomized trial. Surg Endosc 14 896–901 Occurrence Handle10.1007/s004640000324 Occurrence Handle11080399

9

GB Hanna M Elamass A Cuschieri (2001) ArticleTitleErgonomics of hand-assisted laparoscopic surgery. Semin Laparosc Surg 8 92–95 Occurrence Handle10.1053/slas.2001.25192 Occurrence Handle1:STN:280:DC%2BD3MzoslWrtg%3D%3D Occurrence Handle11441397

10

SC Jacobs E Cho BJ Dunkin JL Flowers E Schweitzer C Cangro J Fink et al. (2000) ArticleTitleLaparoscopic live donor nephrectomy: the University of Maryland 3-year experience. J Urol 164 1494–1499 Occurrence Handle1:STN:280:DC%2BD3M%2FjtFGktw%3D%3D Occurrence Handle11025690

11

AM Lacy JC Garcia-Valdecasas S Delgado A Castells P Taura JM Pique J Visa (2002) ArticleTitleLaparoscopy-assisted colectomy versus open colectomy for treatment of non-metastatic colon cancer: a randomised trial. Lancet 359 2224–2229 Occurrence Handle10.1016/S0140-6736(02)09290-5 Occurrence Handle12103285

12

DE Litwin A Darzi J Jakimowicz JJ Kelly D Arvidsson P Hansen MP Callery et al. (2000) ArticleTitleHand-assisted laparoscopic surgery (HALS) with the HandPort system: initial experience with 68 patients. Ann Surg 231 715–723 Occurrence Handle1:STN:280:DC%2BD3c3jtFCksQ%3D%3D Occurrence Handle10767793

13

RW Luijendijk J Jeekel RK Storm PJ Schutte WC Hop AC Drogendijk FJ Huikeshoven (1997) ArticleTitleThe low transverse Pfannenstiel incision and the prevalence of incisional hernia and nerve entrapment. Ann Surg 225 365–369 Occurrence Handle10.1097/00000658-199704000-00004 Occurrence Handle1:STN:280:ByiB28bovFI%3D Occurrence Handle9114794

14

PW Marcello JW Milsom SK Wong KA Hammerhofer M Goormastic JM Church VW Fazio (2000) ArticleTitleLaparoscopic restorative proctocolectomy: case-matched comparative study with open restorative proctocolectomy. Dis Colon Rectum 43 604–608 Occurrence Handle1:STN:280:DC%2BD3c3osVKmsw%3D%3D Occurrence Handle10826418

15

DE McGinnis LG Gomella SE Strup (2001) ArticleTitleComparison and clinical evaluation of hand-assist devices for hand-assisted laparoscopy. Tech Urol 7 57–61 Occurrence Handle1:STN:280:DC%2BD3M7nt1Cksg%3D%3D Occurrence Handle11272681

16

JW Milsom B Bohm KA Hammerhofer V Fazio E Steiger P Elson (1998) ArticleTitleA prospective, randomized trial comparing laparoscopic versus conventional techniques in colorectal cancer surgery: a preliminary report. J Am Coll Surg 187 46–54 Occurrence Handle1:STN:280:DyaK1czitFClsw%3D%3D Occurrence Handle9660024

17

MJ Mooney PL Elliott DB Galapon LK James LJ Lilac MJ O'Reilly (1998) ArticleTitleHand-assisted laparoscopic sigmoidectomy for diverticulitis. Dis Colon Rectum 41 630–635 Occurrence Handle1:STN:280:DyaK1c3lsVSrsg%3D%3D Occurrence Handle9593248

18

JR Romanelli JJ Kelly DE Litwin (2001) ArticleTitleHand-assisted laparoscopic surgery in the United States: an overview. Semin Laparosc Surg 8 96–103 Occurrence Handle10.1053/slas.2001.25150 Occurrence Handle1:STN:280:DC%2BD3MzoslWrtw%3D%3D Occurrence Handle11441398

19

E Santoro M Carlini F Carboni A Feroce (1999) ArticleTitleLaparoscopic total proctocolectomy with ileal J pouch—anal anastomosis. Hepatogastroenterology 46 894–899 Occurrence Handle1:STN:280:DyaK1M3pvVOksA%3D%3D Occurrence Handle10370634

20

TM Sasaki F Finelli E Bugarin D Fowlkes J Trollinger DY Barhyte JA Light (2000) ArticleTitleIs laparoscopic donor nephrectomy the new criterion standard? Arch Surg 135 943–947 Occurrence Handle1:STN:280:DC%2BD3cvhs12rtg%3D%3D Occurrence Handle10922257

21

PA Seshadri EC Poulin CM Schlachta MO Cadeddu J Mamazza (2001) ArticleTitleDoes a laparoscopic approach to total abdominal colectomy and proctocolectomy offer advantages? Surg Endosc 15 837–842 Occurrence Handle10.1007/s004640000356 Occurrence Handle1:STN:280:DC%2BD3MrksFSitA%3D%3D Occurrence Handle11443423

22

W Sjoerdsma DW Meijer A Jansen KT den Boer CA Grimbergen (2000) ArticleTitleComparison of efficiencies of three techniques for colon surgery. J Laparoendosc Adv Surg Tech A 10 47–53 Occurrence Handle1:STN:280:DC%2BD3c7mvVyhsg%3D%3D Occurrence Handle10706303

23

DP Slakey JC Wood D Hender R Thomas S Cheng (1999) ArticleTitleLaparoscopic living donor nephrectomy: advantages of the hand-assisted method. Transplantation 68 581–583 Occurrence Handle1:STN:280:DyaK1MvgvVaqug%3D%3D Occurrence Handle10480421

24

JG Stage S Schulze P Moller H Overgaard M Andersen VB Rebsdorf-Pedersen HJ Nielsen (1997) ArticleTitleProspective randomized study of laparoscopic versus open colonic resection for adenocarcinoma. Br J Surg 84 391–396 Occurrence Handle1:STN:280:ByiB3s3htl0%3D Occurrence Handle9117320

25

JD Thompson JA Rock (1992) Te Linde's operative gynecology. 7th ed. JB Lippincott Philadelphia

26

E Velidedeoglu N Williams KL Brayman NM Desai L Campos M Palanjian M Wocjik et al. (2002) ArticleTitleComparison of open, laparoscopic, and hand-assisted approaches to live-donor nephrectomy. Transplantation 74 169–172 Occurrence Handle12151727

27

P Vercellini I Cortesi S Oldani E Bologna D Perotti PG Crosignani (1996) ArticleTitleComparison of postoperative complications after Kustner and Pfannenstiel transverse suprapubic incisions. Arch Gynecol Obstet 258 201–206 Occurrence Handle10.1007/s004040050124 Occurrence Handle1:STN:280:ByiD3c7htVM%3D Occurrence Handle8844137

28

JS Wolf Jr RM Merion AB Leichtman DA Campbell Jr JC Magee JD Punch JG Turcotte JW Konnak (2001) ArticleTitleRandomized controlled trial of hand-assisted laparoscopic versus open surgical live donor nephrectomy. Transplantation 72 284–290 Occurrence Handle1:STN:280:DC%2BD3MvktFWisQ%3D%3D Occurrence Handle11477354
About this article
Cite this article
Maartense, S., Bemelman, W., Gerritsen van der Hoop, A. et al. Hand-assisted laparoscopic surgery (HALS): a report of 150 procedures . Surg Endosc 18, 397–401 (2004). https://doi.org/10.1007/s00464-003-9030-z
Received:

Accepted:

Published:

Issue Date:
Keywords
Hand-assisted laparoscopic surgery (HALS)

Splenectomy

Donor nephrectomy

Proctocolectomy

Bowel resection

Morbidity