Abstract
Gallstone ileus is an uncommon cause of small bowel obstruction. A patient presenting with gallstone ileus was managed in our department by laparoscopic enterolithotomy. Postoperatively, the patient developed recurrent small bowel obstruction due to the presence of a second gallstone. It is therefore important to exclude the possibility of multiple gallstones at the initial operation.
This is a preview of subscription content, log in to check access.
Access options
Buy single article
Instant access to the full article PDF.
US$ 39.95
Price includes VAT for USA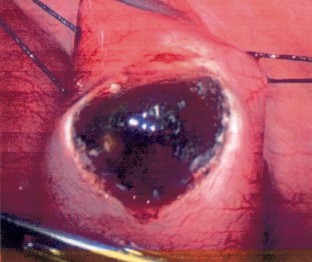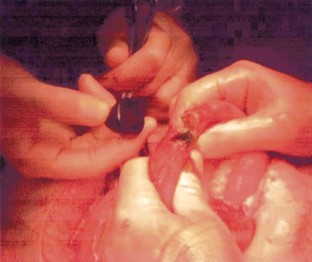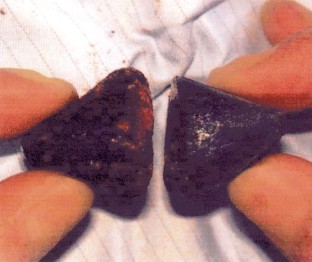 References
1

IS Bailey M Rhodes N O'Rourke L Nathanson G Fielding (1998) ArticleTitleLaparoscopic management of acute small bowel obstruction. Br J Surg 85 84–87 Occurrence Handle10.1046/j.1365-2168.1998.00535.x Occurrence Handle1:STN:280:DyaK1c7itl2nsQ%3D%3D Occurrence Handle9462391

2

DM Deitz BA Standage CW Pinson DB McConnell WW Krippaehne (1986) ArticleTitleImproving the outcome in gallstone ileus. Am J Surg 151 572–576 Occurrence Handle1:STN:280:BimB3M3osFM%3D Occurrence Handle3706633

3

ME Franklin JP Dorman WW Schuessler (1994) ArticleTitleLaparoscopic treatment of gallstone ileus: a case report and review of the literature. J Laparoendosc Surg 4 265–212 Occurrence Handle7949386

4

EL Leon A Metzger GG Tsiotos RT Schlinkert MG Sarr (1998) ArticleTitleLaparoscopic management of small bowel obstruction: indications and outcome. J Gastrointest Surg 2 132–140 Occurrence Handle10.1016/S1091-255X(98)80003-6 Occurrence Handle1:STN:280:DyaK1M%2FlvF2msw%3D%3D Occurrence Handle9834408

5

RM Reisner JR Cohen (1994) ArticleTitleGallstone ileus: a review of 1001 reported cases. Am Surg 60 441–445 Occurrence Handle1:STN:280:ByuB2MnntF0%3D Occurrence Handle8198337

6

DJ Soto SJ Evan MS Kavic (2001) ArticleTitleLaparoscopic management of gallstone ileus. J Soc Laparoendosc Surg 5 279–285 Occurrence Handle1:STN:280:DC%2BD3MvpvFOhsw%3D%3D
About this article
Cite this article
Hagger, R., Sadek, S. & Singh, K. Recurrent small bowel obstruction after laparoscopic surgery for gallstone ileus . Surg Endosc 17, 1679 (2003). https://doi.org/10.1007/s00464-003-4213-1
Received:

Accepted:

Published:

Issue Date:
Keywords
Gallstone ileus

Recurrence

Laparoscopy