Abstract
Lumbar hernias are rare; approximately 300 cases have been described in the literature since their first description. They are typically subdivided by categories such as congenital or acquired and by their location. Acquired lumbar hernias may follow trauma, poliomyelitis, loin incision, and the use of iliac crest as a donor site for bone grafting. Although they tend to grow in size and have a 25% risk of incarceration and 8% risk of strangulation, surgery is indicated once the lesion is confirmed. Many techniques have been described for surgical repair of lumbar hernias, including primary repair, local tissue flaps, and conventional mesh repair. All these open techniques require a large incision plus extensive dissection to expose the area. The first laparoscopic repair of lumbar hernia was described in 1996. The laparoscopic approach for lumbar hernia has significant advantages: it enables exact localization of the anatomic defect, the mesh can be placed deep into the defect allowing intraabdominal pressure to hold it in position, and it also has all the well-known advantages of the laparoscopic approach. We present two cases of laparoscopically repaired acquired lumbar hernias.
This is a preview of subscription content, log in to check access.
Access options
Buy single article
Instant access to the full article PDF.
US$ 39.95
Price includes VAT for USA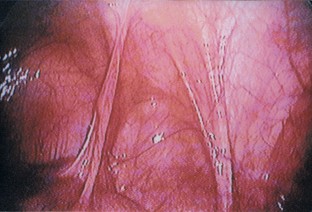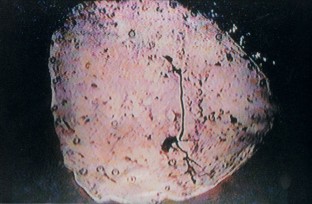 References
1

J Abrahamson (1997) Hernias. MJ Zinner SI Schwartz H Ellis (Eds) Maingot's abdominal operations, (10th edn). Prenctice Hall New York 479–580

2

MJ Arca BT Heniford R Pokorny MA Wilson J Majes M Gagner (1998) ArticleTitleLaparoscopic repair of lumbar hernias. J Am Coll Surg 187 147–152 Occurrence Handle10.1016/S1072-7515(98)00124-0 Occurrence Handle1:STN:280:DyaK1czmvVKmug%3D%3D Occurrence Handle9704960

3

A Bickel M Haj A Eitan (1997) ArticleTitleLaparoscopic management of lumbar hernia. Surg Endosc 11 1129–1130 Occurrence Handle10.1007/s004649900547 Occurrence Handle1:STN:280:DyaK1c%2Fht1arsw%3D%3D Occurrence Handle9348391

4

AJ Burick SA Parascandola (1996) ArticleTitleLaparoscopic repair of a traumatic lumbar hernia: a case report. J Laparoendosc Surg 6 259–262 Occurrence Handle1:STN:280:ByiD3s7osVQ%3D Occurrence Handle8877746

5

JC DaCosta (1931) Modern surgery, (10th edn). Saunders Philadelphia

6

WP Geiss JD Saletta (1989) Lumbar hernia. LM Nyhus RE Condon (Eds) Hernia (3rd edn). Lippincott Philadelphia 401–415

7

BT Heniford DA Iannitti M Gagner (1997) ArticleTitleLaparoscopic inferior and superior lumbar hernia repair. Arch Surg 132 1141–1144 Occurrence Handle1:STN:280:ByiH2sjltFc%3D Occurrence Handle9336516

8

JA Knol FE Eckhauser (1993) Inguinal anatomy and abdominal wall hernias. LJ Greenfield (Eds) Surgery: scientific principles and practice. Lippincott Philadelphia 1081–1107

9

A Moreno-Egea JL Aguayo (2002) ArticleTitleAmbulatory laparoscopic repair of inferior lumbar or Petit hernia. Surg Endosc . .

10

JL Ponka (1980) Lumbar hernias. JL Ponka (Eds) Hernias of the abdominal wall. Saunder Philadelphia 465–478

11

RS Sutherland RR Gerow (1995) ArticleTitleHernia after dorsal incision into lumbar region: a case report and review of pathogenesis and treatment. J Urol 153 382–384 Occurrence Handle1:STN:280:ByqC3Mrhslw%3D Occurrence Handle7815590
About this article
Cite this article
Sakarya, A., Aydede, H., Erhan, M. et al. Laparoscopic repair of acquired lumbar hernia . Surg Endosc 17, 1494 (2003). https://doi.org/10.1007/s00464-003-4202-4
Received:

Accepted:

Published:

Issue Date:
Keywords
Lumbar hernia

Laparoscopy

Hernia

Acquired lumbar hernia