Abstract
Background: pH monitoring has been established as the "gold standard" in the diagnosis of gastroesophageal reflux. Evaluation of experimental antireflux therapy should therefore also include this technique, but a suitable technique in an experimental model did not exist so far. The aim of our study was to establish a reliable method for the evaluation of an experimental reflux model in pigs. Methods: A total of 33 German Landrace pigs with an average body weight of 56 (50.2–67.2) kg were included. pH monitoring was performed before and after open cardiomyotomy in each animal. All manipulations were performed under general anesthesia. After manometric localization of the gastroesophageal high-pressure zone, a standard pH probe was inserted into the pharynx through a small needle-punctured canal on the side of the animal's snout and placed under endoscopic guidance with the proximal sensor 3 cm above the lower esophageal sphincter (LES) and the distal sensor in the stomach for reference. The harness to carry the pH recorder on the animal's back consisted of a modified belly strap that enabled the animal to move around without limitation. For analysis the same threshold levels were defined as in humans. Gastroesophageal reflux was induced by cardiomyotomy. Results: The placement of the standard pH probe was possible in all cases. Inserting the probe on the side of the snout left the animals free to nuzzle, which complies with the normal habits of pigs, without breaking the probes and without being compromised in their natural behavior. Repeated punctures for multiple measurements were easily feasible. We performed up to three examinations in each individual animal. Recording was performed for 48 h. A mean number of 67.3 (±9.7) acidic refluxes were registered. The mean number of long acidic refluxes was 3.2 (±0.75). For an average total time of 75.5 (±14.3) min the pH was below 4 accounting for a fraction time pH below 4 of 3.5% (±0.68%). Following cardiomyotomy the number of acidic refluxes increased significantly to 166.1 (±21.8) and the number of long refluxes to 17.74 (±3.35). The total time of pH below 4 increased to 371.3 (±62) min so that the fraction time pH below 4 was 14.5% (p = 0.0006). Conclusion: pH monitoring should be mandatory in any investigation of antireflux therapy. Our method is easy and secure to perform. It is suitable for other gastrointestinal investigations (Bilitec, long-term manometry) that could be carried out using the same technique. The described data represent the basis for other investigations of experimental antireflux therapy.
This is a preview of subscription content, log in to check access.
Access options
Buy single article
Instant access to the full article PDF.
US$ 39.95
Price includes VAT for USA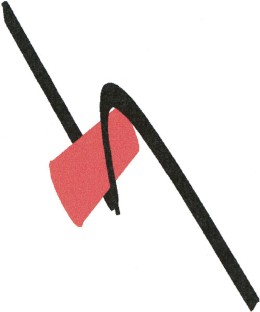 References
1

M Atkinson A Van Gelder (1977) ArticleTitleEsophageal intraluminal pH recording in the assessment of gastroesophageal reflux and its consequences. Dig Dis Sci 22 365–370 Occurrence Handle1:STN:280:CSiC2sbhs1w%3D

2

SE Attwood TR De Meester CG Bremner AP Barlow RA Hinder (1989) ArticleTitleAlkaline gastroesophageal reflux in the development of the complications in Barrett's columnar lined lower oesophagus. Surgery 106 764–770 Occurrence Handle1:STN:280:By%2BD3MbpslI%3D

3

R Berguer GV Stiegmann M Yamamoto J Kim A Mansour J Denton W Norton JP Angelchik (1991) ArticleTitleMinimal access surgery for gastroesophageal reflux: laparoscopic placement of the Angelchik prosthesis in pigs. Surg Endosc 5 123–126 Occurrence Handle1:STN:280:By2C3cfls1c%3D

4

JR Bessell G Pike GG Jamicson GJ Maddern (1995) ArticleTitlePhysiological outcome following laparoscopic highly selective vagotomy. A controlled study in a pig model. Surg Endosc 9 1283–1288 Occurrence Handle1:STN:280:BymC1Mzis1w%3D

5

TH Brown N Boone GC Vitale (1988) ArticleTitleA harness for 24-hour pH-monitoring in the dog. J Invest Surg 1 129–132 Occurrence Handle1:STN:280:By6C38%2FlvVQ%3D

6

F Carugno JH Donohue E Moreno J Byrne DO Hodge DM Ilstrup MG Sarr (1998) ArticleTitleDevelopment of an adjustable prosthesis for the treatment of gastroesophageal reflux; preliminary results in a porcine model. ASAIO 44 140–143 Occurrence Handle1:STN:280:DyaK1c3nvVGjtg%3D%3D

7

G Clemente R Manni FM Vecchio S Rizzo A Zaccara G Scalia F Pezzolla A Berruto F Asole (1987) ArticleTitleThe importance of gastric emptying in reflux esophagitis: an experimental research on pigs. J Surg Res 42 227–231 Occurrence Handle1:STN:280:BiiC2c3nvVQ%3D Occurrence Handle3821085

8

DJ Cohen SB Benjamin GM Graeber DO Castell DH Patrick C Cordova A Dachman A Friedman (1986) ArticleTitleEvaluation of the Angelchik antireflux prosthesis using a model for esophageal reflux in rhesus monkeys. Ann Thorac Surg 41 135–142 Occurrence Handle1:STN:280:BimC38bmsVQ%3D Occurrence Handle3947163

9

TR De Meester CL Wang JA Wernly G Bermudez LF Johnson DB Skinner (1980) ArticleTitleTechnique indications and clinical use of 24 hour esophageal pH-monitoring. J Thorac Cardiovasc Surg 79 656–670 Occurrence Handle1:STN:280:Bi%2BC28vgvVc%3D Occurrence Handle7366233

10

PE Donahue PJ Carvalho PE Davis YJ Shen I Miidla CT Bombeck LM Nyhus (1990) ArticleTitleEndoscopic sclerosis of the gastric cardia for prevention of experimental gastroesophageal reflux. Gastrointest Endosc 36 253–258 Occurrence Handle1:STN:280:By%2BA3cnntlU%3D Occurrence Handle2365211

11

DF Evans (1987) ArticleTitleTwenty-four hour ambulatory esophageal pH-monitoring: an update. Br J Surg 74 157–161 Occurrence Handle1:STN:280:BiiC1cnhtV0%3D

12

M Fein KH Fuchs T Bohrer SM Freys A Thiede (1996) ArticleTitleFiberoptic technique for 24 bile reflux monitoring: standards and values for gastric monitoring. Dig Dis Sci 41 216–225 Occurrence Handle1:STN:280:BymC28%2Fns1Q%3D Occurrence Handle8565759

13

SM Freys KH Fuchs J Heimbucher A Thiede (1997) ArticleTitleTailored augmentation of the lower esophageal sphincter in experimental antireflux operations. Surg Endosc 11 1183–1188 Occurrence Handle10.1007/s004649900565 Occurrence Handle1:STN:280:DyaK1c%2FktlKlug%3D%3D Occurrence Handle9373290

14

KH Fuchs TR DeMeester M Albertucci (1987) ArticleTitleSpecificity and sensitivity of objective diagnosis of gastroesophageal reflux disease. Surgery 102 575–580 Occurrence Handle1:STN:280:BieD3MfkvFw%3D Occurrence Handle3660234

15

P Gillen D Keeling PJ Byrne AB West TP Hennessy (1988) ArticleTitleExperimental columnar metaplasia in the canine esophagus. Br J Surg 75 113–115 Occurrence Handle1:STN:280:BieC28vitlY%3D Occurrence Handle3349294

16

IM Gralnek (2001) ArticleTitleDiagnosis and management of gastroesophageal reflux disease in the primary care setting: can health-related quality of life play a role? Am J Gastroenterol 96 S54–56 Occurrence Handle10.1016/S0002-9270(01)02586-2 Occurrence Handle1:STN:280:DC%2BD3Mvms1aktg%3D%3D Occurrence Handle11510772

17

HA Heij CA Seldenrijk A Vos (1991) ArticleTitleAnterior gastropexy prevents gastrostomy-induced gastroesophageal reflux: an experimental study in piglets. J Pediatr Surg 26 557–559 Occurrence Handle1:STN:280:By6B1cnptlw%3D Occurrence Handle2061810

18

BE Joelsson TR De Meester DB Skinner E LaFontaine PF Waters G O'Sullivan (1982) ArticleTitleThe role of the esophageal body in the antireflux mechanism. Surgery 92 417–423 Occurrence Handle1:STN:280:Bi2B2M%2FksFA%3D Occurrence Handle7101132

19

LF Johnson TR Demeester (1974) ArticleTitleTwenty-four-hour pH monitoring of the distal esophagus. A quantitative measure of gastroesophageal reflux. Am J Gasteroenterol 62 325–332 Occurrence Handle1:STN:280:CSqD2M3hsFM%3D

20

LF Johnson TR DeMeester (1986) ArticleTitleDevelopmentof the 24-hour intraesophageal pH monitoring composite scoring system. J Clin Gastroenterol 8 IssueIDSuppl 1 21

21

SS Kadirkamanathan E Yazaki DF Evans CC Hepworth F Gong CP Swain (1999) ArticleTitleAn ambulant porcine model of acid reflux used to evaluate endoscopic gastroplasty. Gut 44 782–788 Occurrence Handle1:STN:280:DyaK1M3lslartA%3D%3D Occurrence Handle10323878

22

FA Miller RC Doberneck (1967) ArticleTitleDiagnosis of the acid peptic diathesis by continuous pH analysis. Surg Clin N Am 47 1325–1329 Occurrence Handle1:STN:280:CCeD1M3ntFM%3D

23

CA Pellegrini TR De Meester JA Wernley LF Johnson DB Skinner (1978) ArticleTitleAlkaline gastroesophageal reflux. Am J Surg 135 177–184 Occurrence Handle1:STN:280:CSeC387mtFI%3D Occurrence Handle24352

24

BW Schopf G Blair S Dong K Troger (1997) ArticleTitleA porcine model of gastroesophageal reflux. J Invest Surg 10 105–114 Occurrence Handle1:STN:280:ByiA283mt1U%3D

25

SL Samelson HF Weiser CT Bombeck JR Siewert FE Ludtke AH Hoelscher SF Abuabara LM Nyhus (1983) ArticleTitleA new concept in the surgical treatment of gastroesophageal reflux. Ann Surg 197 254–259 Occurrence Handle1:STN:280:BiyC2M7os10%3D Occurrence Handle6830333

26

JR Siewert HM Jennewein F Waldeck HJ Peiper (1973) ArticleTitleExperimentelle und klinische Untersuchungen zum Wirkungsmechanismus der Fundoplicatio. Langenbecks Arch Chir 333 5–22 Occurrence Handle1:STN:280:CSyB2MvltlI%3D Occurrence Handle4731408

27

J Spencer (1968) ArticleTitleThe use of prolonged pH recording in the diagnosis of gastro-esophageal reflux. Br J Surg 55 864 Occurrence Handle1:STN:280:CCaD38jns1Q%3D

28

DI Watson G Mathew G Pike J Baigrie (1998) ArticleTitleEfficiacy of anterior, posterior and total fundoplication in an experimental model. Br J Surg 85 1006–1009 Occurrence Handle1:STN:280:DyaK1czlsFeisQ%3D%3D
Acknowledgements
This study was supported by a grant from Else-Kröner-Fresenius Stiftung, Bad Homburg v.d.H., Germany, and by Metronic, Düsseldorf, Germany, Novartis Nutrition, Munich, Germany, and Ethicon Endo-Surgery, Norderstedt, Germany.
About this article
Cite this article
Gawad, K., Wachowiak, R., Rempf, C. et al. Ambulatory long-term pH monitoring in pigs . Surg Endosc 17, 1556–1560 (2003). https://doi.org/10.1007/s00464-002-9245-4
Received:

Accepted:

Published:

Issue Date:
Keywords
Gastroesophageal Reflux

Achalasia

Lower Esophageal Sphincter

Acid Reflux

Antireflux Procedure