Abstract
Background: Living donor hepatectomy (LDH) is a technically demanding procedure that is an alternative for providing livers for transplantation. Unlike liver resections for other pathology, LDH requires preservation of the major vessels and biliary tree. This study was performed to determine if current technology can be integrated to perform laparoscopic LDH. Methods: Six adult sheep underwent laparoscopic LDH of the left lateral segment under general anesthesia. Instruments utilized included standard dissecting instruments, ultrasound, ultrasonic dissectors, CUSA, the TissueLink Floating Ball, and endoscopic staplers. Results: LDH-harvested liver grafts were 44% of whole liver weight. Estimated blood loss was 300 cc. Warm ischemia time was 5–7 min. Grafts were delivered through 18-cm abdominal wounds. Major vessels and biliary anatomy were positively identified in the grafts. Conclusions: Laparoscopic LDH can be performed with available technology. Theoretical advantages include reduced liver manipulation and smaller wound size.
This is a preview of subscription content, log in to check access.
Access options
Buy single article
Instant access to the full article PDF.
US$ 39.95
Price includes VAT for USA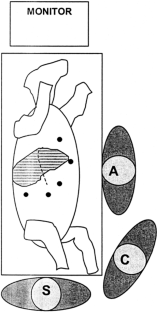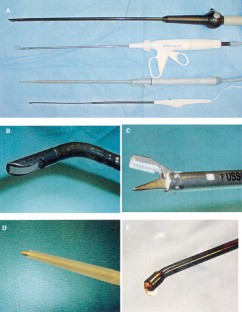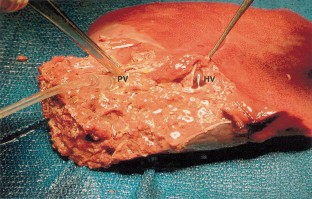 References
1

InstitutionalAuthorNameAmerican Veterinary Medical Association (2001) ArticleTitle2000 report of the AVMA panel on euthanasia. J AM Vet Med Assoc 218 669–697

2

DG Farmer H Yersiz RM Ghobrial SV McDiarmid J Gornbein H Le A Schlifke F Amersi A Maxfield N Amos GC Restrepo P Chen S Dawson RW Busuttil (2001) ArticleTitleEarly graft function after pediatric liver transplantation. Transplantation 72 1795–1802 Occurrence Handle10.1097/00007890-200112150-00015 Occurrence Handle1:STN:280:DC%2BD3MnpslCgtw%3D%3D Occurrence Handle11740391

3

SN Lichtman JJ Lemasters (1999) ArticleTitleRole of cytokines and cytokine-producing cells in reperfusion injury to the liver. Semin Liver Dis 19 171–187 Occurrence Handle1:CAS:528:DyaK1MXkvFeisrY%3D Occurrence Handle10422199

4

CM Miller GE Gondolesi S Florman C Matsumoto L Munoz T Yoshizumi T Artis TM Fishbein PA Sheiner L Kim-Schluger T Schiano BL Shneider S Emre ME Schwartz (2001) ArticleTitleOne hundred nine living donor liver transplants in adults and children: a single-center experience. Ann Surg 234 301–312 Occurrence Handle10.1097/00000658-200109000-00004 Occurrence Handle1:STN:280:DC%2BD3MvotVymtQ%3D%3D Occurrence Handle11524583

5

J Mouiel N Katkhouda J Gugenheim P Fabiani (2000) ArticleTitlePossibilities of laparoscopic liver resection. J Hepatobiliary Pancreatic Surg 7 1–8 Occurrence Handle10.1007/s005340050146 Occurrence Handle1:STN:280:DC%2BD3cvntV2jtQ%3D%3D

6

P Schemmer N Enomoto BU Bradford H Bunzendahl JA Raleigh JJ Lemasters RG Thurman (2001) ArticleTitleActivated Kupffer cells cause a hypermetabolic state after gentle in situ manipulation of liver in rats. Am J Physiol 280 G1076–G1082 Occurrence Handle1:CAS:528:DC%2BD3MXksFKmsbg%3D

7

InstitutionalAuthorNameUnited Network for Organ Sharing (2000) Annual report: The U.S. Scientific Registry of Transplant Recipients and the Organ Procurement and Transplantation Network. United Network For Organ Sharing Richmond, VA

8

Zagier AS (1999) Liver donor's death sets transplant specialists abuzz. The News & Observer, North Carolina, October 3
Acknowledgements
Supported in part by SAGES (USSC) Research Grant 2002.
About this article
Cite this article
Lin, E., Gonzalez, R., Venkatesh, K. et al. Can current technology be integrated to facilitate laparoscopic living donor hepatectomy? . Surg Endosc 17, 750–753 (2003). https://doi.org/10.1007/s00464-002-8858-y
Received:

Accepted:

Published:

Issue Date:
Keywords
Living donor

Liver transplant

Laparoscopic hepatectomy

Instrument technology

Graft preservation