Abstract
Laparoscopic cholecystectomy is sometimes difficult due to complicated biliary anatomy including gallbladder duplication, a rare anomaly of the biliary tract. We report a case of duplicated gallbladder successfully removed under laparoscopy using endoscopic nasobiliary (ENB) tube cholangiography. A 61-year-old Japanese woman presented us with right upper abdominal pain. Ultrasonography revealed two cystic structures lying in the gallbladder fossa, and the upper one contained multiple stones. Endoscopic retrograde cholangiography showed two gallbladders, each of which has a cystic duct draining into the common bile duct separately. Laparoscopic cholecystectomy was planned under the preoperative diagnosis of double gallbladder with gallstones in the accessory gallbladder. The ENB tube was inserted just before the operation. Laparoscopic removal of the double gallbladder was successfully done using the ENB tube to identify the biliary tree anatomy and to close the stump of the cystic duct. In this communication, we would like to stress the usefulness of the ENB tube at the time of laparoscopic biliary surgery in patients with biliary anomalies including gallbladder duplication.
This is a preview of subscription content, log in to check access.
Access options
Buy single article
Instant access to the full article PDF.
US$ 39.95
Price includes VAT for USA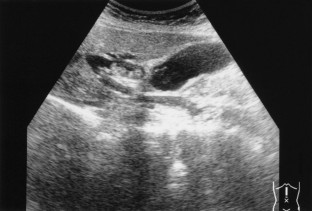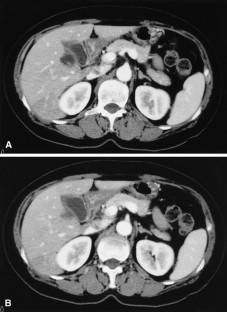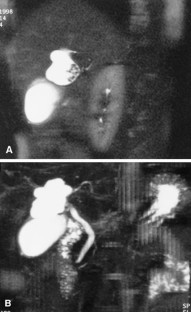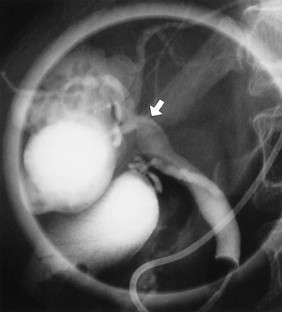 References
1

EA Boyden (1926) ArticleTitleThe accessory gall-bladder—an embryological and comparative study of aberrant biliary vesicles occurring in man and the domestic mammals. Am J Anat 38 177–231

2

EA Boyden EL Wrenn BE Favana Jr (1976) ArticleTitleDuodenal duplication (or pancreatic bladder) presenting as double gallbladder. Ann Surg 211 60–62

3

JC Garcia A Weber FS Berry BT Tatz (1993) ArticleTitleDouble gallbladder treated successful by laparoscopy. J Laparoendosc Surg 3 153–155

4

N Harlaftis SW Gray JE Skandalakis (1977) ArticleTitleMultiple gallbladders. Surg Gynecol Obst 145 928–934 Occurrence Handle1:STN:280:CSeD2MrgslE%3D

5

K Hanazaki H Sodeyama Y Sode M Miyazawa S Yokoyama M Wakabayashi N Kawamura M Ohtsuka T Miyazaki Y Matsuda (1997) ArticleTitleEndoscopic nasobiliary drainage for bile duct injury after laparoscopic cholecystectomy. Surg Endosc 11 1123–1125 Occurrence Handle10.1007/s004649900545 Occurrence Handle1:STN:280:DyaK1c%2Fht1akuw%3D%3D Occurrence Handle9348389

6

C Horattas (1998) ArticleTitleGallbladder duplication and laparoscopic management. J Laparosc Adv Surg Tech 8 231–235 Occurrence Handle1:STN:280:DyaK1cvislentQ%3D%3D

7

N Miyajima T Yamakawa A Varma K Uno S Ohtaki N Kano (1995) ArticleTitleExperience with laparoscopic double gallbladder removal. Surg Endosc 9 63–66 Occurrence Handle1:STN:280:ByqB2c3itFM%3D Occurrence Handle7725218

8

JF Gigot B Van Beers L Goncette J Etiennne A Collard P Jadoul A Therasse JB Otte (1997) ArticleTitleLaparoscopic treatment of gallbladder duplication. Surg Endosc 11 479–482 Occurrence Handle10.1007/s004649900396 Occurrence Handle1:STN:280:ByiB1MfhvF0%3D Occurrence Handle9153181

9

J Maddox L Demers (1999) ArticleTitleLaparoscopic management of gallbladder duplication. J Laparoendosc Surg 3 137–140

10

A Ozgen D Akata A Arat FB Demirkazik MN Ozmen O Akhan (1999) ArticleTitleGallbladder duplication: imaging finding and differential consideration. Abdom Imaging 24 285–288 Occurrence Handle10.1007/s002619900496 Occurrence Handle1:STN:280:DyaK1M3ksVKmsw%3D%3D Occurrence Handle10227894

11

RD Cummisky LP Champagne (1997) ArticleTitleDuplicate gallbladder during laparoscopic cholecystectomy. Surg Laparosc Endosc 7 268–270 Occurrence Handle10.1097/00019509-199706000-00021 Occurrence Handle9194295

12

R Silvis AJM Van Wieringen CHR Van der Werken (1996) ArticleTitleReoperation for a symptomatic double gallbladder. Surg Endosc 10 336–337 Occurrence Handle10.1007/s004649910055 Occurrence Handle1:STN:280:BymB2s7mtl0%3D Occurrence Handle8779072

13

M Sugiyama T Mori Y Atomi (1999) ArticleTitleEndoscopic nasobiliary drainage for treating bile leak after laparoscopic cholecystectomy. Hepato-Gastroenterol 46 762–765 Occurrence Handle1:STN:280:DyaK1M3pvVOntw%3D%3D
About this article
Cite this article
Shirahane, K., Yamaguchi, K., Ogawa, T. et al. Gallbladder duplication successfully removed laparoscopically using endoscopic nasobiliary tube . Surg Endosc 17, 1156 (2003). https://doi.org/10.1007/s00464-002-4523-8
Received:

Accepted:

Published:

Issue Date:
Keywords
Double gallbladder

Laparoscopic cholecystectomy

Endoscopic nasobiliary (ENB) tube