Abstract
The aim of this investigation was to examine the comparative effectiveness of the new Recline Exercise (RE) and the traditional Head Lift Exercise (Shaker Exercise) on submental muscle activity, tongue strength, and perceived exertion in 40 healthy young adults (mean age = 24.5 years, SD 2.6 years). Both groups participated in a 6-week exercise regimen. Outcome variables evaluated pre- and post-exercise included: duration and peak amplitude of submental muscle activity during swallowing measured via surface electromyography (sEMG); anterior and posterior isometric lingual pressures measured with the Iowa Oral Performance Instrument; and perceived exertion levels measured with the Borg category-ratio scale of perceived exertion. Results indicated no significant pre-post differences within or between groups in swallow duration and peak amplitude. In addition, the RE group demonstrated significant post-treatment increases in anterior and posterior tongue strength [p = 0.009; p < 0.001]; however, these increases were of small magnitude (d = 0.132; d = 0.319). Both groups showed marked improvements in perceived exertion levels [p < 0.001]. Our findings indicate that healthy young adults who perform the RE or the HLE do not have significant swallow duration or amplitude gains, most likely due to the reduced need for such gains in the healthy head/neck musculature for submaximal tasks. Furthermore, the significant lingual strength gains seen with the RE indicate that additional musculature is being engaged during its completion. These results are encouraging; however, future research in older adults and patients with dysphagia with examination of swallowing biomechanics is needed to determine its full potential as a rehabilitative regimen.
This is a preview of subscription content, log in to check access.
Access options
Buy single article
Instant access to the full article PDF.
US$ 39.95
Price includes VAT for USA
Subscribe to journal
Immediate online access to all issues from 2019. Subscription will auto renew annually.
US$ 99
This is the net price. Taxes to be calculated in checkout.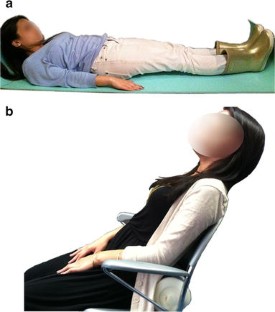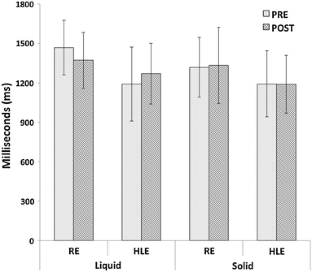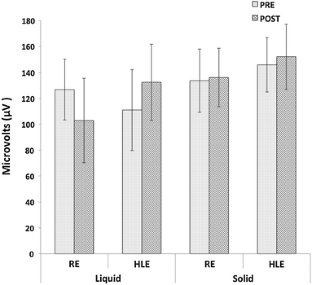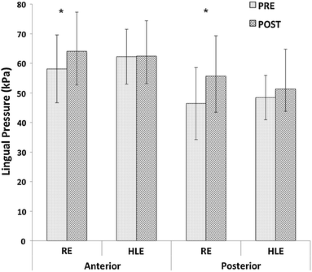 References
1.

Cook IJ, Dodds WJ, Dantas RO, Massey B, Kern MK, Lang IM, Brasseur JG, Hogan WJ. Opening mechanism of the human upper esophageal sphincter. Am J Physiol. 1989;257:G74859.

2.

Shaker R, Kern M, Bardan E, Taylor A, Stewart ET, Hoffmann RG, Arndorfer RC, Hofmann C, Bonnevier J. Augmentation of deglutitive upper esophageal sphincter opening in the elderly by exercise. Am J Physiol. 1997;272:G1518–22.

3.

Easterling C. Does an exercise aimed at improving swallow function have an effect on vocal function in the healthy elderly? Dysphagia. 2008;23:317–26.

4.

Shaker R, Easterling C, Kern M, Nitschke T, Massey B, Daniels S, Grande B, Kazandjian M, Dikemann K. Rehabilitation of swallowing by exercise in tube-fed patients with pharyngeal dysphagia secondary to abnormal UES opening. Gastroenterology. 2002;122:1314–21.

5.

Porter MM, Vandervoort AA, Lexell J. Aging of human muscle: structure, function and adaptability. Scand J Med Sci Sports. 1995;5:129–42.

6.

Yarasheski KE. Managing sarcopenia with progressive resistance exercise training. J Nutr Health Aging. 2002;6:349–56.

7.

Logemann JA, Rademaker A, Pauloski BR, Kelly A, Stangl-McBreen C, Antinoja J, Grande B, Farquharson J, Kern M, Easterling C, Shaker R. A randomized study comparing the Shaker exercise with traditional therapy: a preliminary study. Dysphagia. 2009;24(4):403–11.

8.

White KT, Easterling C, Roberts N, Wertsch J, Shaker R. Fatigue analysis before and after shaker exercise: physiologic tool for exercise design. Dysphagia. 2008;23:385–91.

9.

Easterling C, Grande B, Kern M, Sears K, Shaker R. Attaining and maintaining isometric and isokinetic goals of the Shaker exercise. Dysphagia. 2005;20:133–8.

10.

Pearson ND, Walmsley RP. Trial into the effects of repeated neck retractions in normal subjects. Spine. 1995;20(11):1245–50.

11.

Ferdjallah M, Wertsch JJ, Shaker R. Spectral analysis of surface electromyography (EMG) of upper esophageal sphincter-opening muscles during head lift exercise. J Rehabil Res Dev. 2000;37(3):335–40.

12.

Moller E, Lund P, Nishiyama T. Swallowing in upright, inclined, and supine positions: action of the temporal, lateral pterygoid, and digastric muscles. Scand J Dent Res. 1971;79:483–7.

13.

Sakuma T, Kida I. Relationship between ease of swallowing and deglutition-related muscle activity in various postures. J Oral Rehabil. 2010;37(8):583–9.

14.

Sommerich CM, Joines S, Hermans V, Moon SD. Use of surface electromyography to estimate neck muscle activity. J Electromyogr Kinesiol. 2000;10(6):377–98.

15.

Peolsson A, Peolsson M, Jull G, O'Leary S. Is there a difference in the pattern of muscle activity when performing neck exercises with a guild board versus a pulley? J Rehabil Med. 2013;45(9):900–5.

16.

Boyd-Clark LC, Briggs CA, Galea MP. Muscle spindle distribution, morphology, and density in longus colli and multifidus muscles of the cervical spine. Spine. 2002;27(7):694–701.

17.

Falla DL, Jull GA, Hodges PW. Patients with neck pain demonstrate reduced electromyographic activity of the deep cervical flexor muscles during performance of the craniocervical flexion test. Spine. 2004;29(9):2108–14.

18.

Forsberg CM, Hellsing E, Linder-Aronson S, Sheikholeslam A. EMG activity in neck and masticatory muscles in relation to extension and flexion of the head. Eur J Orthod. 1985;7:177–84.

19.

Kumar S, Narayan Y, Amell T, Ferrari R. Electromyography of superficial cervical muscles with exertion in the sagittal, coronal and oblique planes. Eur Spine J. 2002;11(1):27–37.

20.

O'Leary S, Falla D, Jull G, Vicenzino B. Muscle specificity in tests of cervical flexor muscle performance. J Electromyogr Kinesiol. 2007;17(1):35–40.

21.

Siegmund GP, Blouin JS, Brault JR, Hedenstierna S, Inglis JT. Electromyography of superficial and deep neck muscles during isometric, voluntary, and reflex contractions. J Biomech Eng. 2007;129(1):66–77.

22.

Sutthiprapaporn P, Tanimoto K, Ohtsuka M, Nagasaki T, Iida Y, Katsumata A. Positional changes of oropharyngeal structures due to gravity in the upright and supine positions. Dentomaxillofac Radiol. 2008;37:130–6.

23.

Jan MA, Marshall I, Douglas NJ. Effect of posture on upper airway dimensions in normal human. Am J Respir Crit Care Med. 1994;149(1):145–8.

24.

Marin-Du Pan RC, Benoit R, Girardier L. The role of body position and gravity in the symptoms and treatment of various medical diseases. Swiss Med Wkly. 2004;134(37–38):543–51.

25.

Martin BJ, Logemann JA, Shaker R, Dodds WJ. Normal laryngeal valving patterns during three breath-hold maneuvers: a pilot investigation. Dysphagia. 1993;8(1):11–20.

26.

Su HK, Khorsandi A, Silberzweig J, Kobren AJ, Urken ML, Amin MR, Branski RC, Lazarus CL. Temporal and physiologic measurements of deglutition in the upright and supine position with videofluoroscopy (VFS) in healthy subjects. Dysphagia. 2015;30:438.

27.

Robbins JA, Gangnon RE, Theis SM, Kays SA, Hewitt AL, Hind JA. The effects of lingual exercise on swallowing in older adults. J Am Geriatr Soc. 2005;53(9):1483–9.

28.

Lazarus C, Logemann JA, Huang CF, Rademaker AW. Effects of two types of tongue strengthening exercises in young normals. Folia Phoniatr Logo. 2003;55(4):199–205.

29.

Northwest IOPI. Iowa oral performance instrument: user's manual. Carnation: IOPI Northwest; 2005.

30.

Borg G. A category scale with ratio properties for intermodal and interindividual comparisons. In: Geissler H-G, Petzold P, editors. Psychophysical judgment and the process of perception. Berlin: VEB Deutscher Verlag der Wissenschaften; 1982. p. 25–34.

31.

Borg G. Borg's perceived exertion and pain scales. Champaign: Human Kinetics; 1998.

32.

Mortensen HR, Jensen K, AksglædeK, Lambertsen K, Eriksen E, Grau C. Prophylactic swallowing exercises in head and neck cancer radiotherapy. Dysphagia. 2015;1–11.

33.

Reaz MB, Hussain MS, Mohd-Yasin F. Techniques of EMG signal analysis: detection, processing, classification and applications. Biol Proced Online. 2006;8(1):11–35.

34.

Vaiman M, Eviatar E, Segal S. Evaluation of normal deglutition with the help of rectified surface electromyography records. Dysphagia. 2004;19(2):125–32.

35.

Stepp CE. Surface electromyography for speech and swallowing systems: Measurement, analysis, and interpretation. J Speech Lang Hear Res. 2012;55(4):1232–46.

36.

Robbins J, Kays SA, Gagnon RE, Hind JA, Hewitt AL, Gentry LR, Taylor AJ. The effects of lingual exercise in stroke patients with dysphagia. Arch Phys Med Rehabil. 2007;88:150–8.

37.

Trawitzki LVV, Borges CGP, Giglio LD, Sliva JB. Tongue strength of healthy young adults. J Oral Rehabil. 2011;38(7):482–6.

38.

Yoon WL, Khoo JKP, Liow SJR. Chin tuck against resistance (CTAR): new method for enhancing suprahyoid muscle activity using a Shaker-type exercise. Dysphagia. 2014;29(2):243–8.

39.

Clark HM, Shelton N. Training effects of the effortful swallow under three exercise conditions. Dysphagia. 2014;29(5):553–63.

40.

Robbins JA, Butler SG, Daniels SK, Gross RD, Langmore S, Lazarus C, Martin-Harris B, McCabe D, Musson N, Rosenbek JC. Swallowing and dysphagia rehabilitation: translating principles of neural plasticity into clinically oriented evidence. J Speech Lang Hear Res. 2008;51(1):S276–300.

41.

Palmer PM, Jaffe DM, McCulloch TM, Finnegan EM, Van Daele DJ, Luschei ES. Quantitative contributions of the muscles of the tongue, floor-of-mouth, jaw, and velum to tongue-to-palate pressure generation. J Speech Lang Hear Res. 2008;51(4):828–35.

42.

Hairston LE, Blanton PL. An electromyographic study of mandibular position in response to changes in body position. J Prosthet Dent. 1983;49(2):271–5.

43.

Macaluso A, De Vito G. Muscle strength, power and adaptations to resistance training in older people. Eur J Appl Physiol. 2004;91(4):450–72.

44.

Robbins J, Kays SA, Gangnon RE, Hind JA, Hewitt AL, Gentry LR, Taylor AJ. The effects of lingual exercise in stroke patients with dysphagia. Arch Phys Med Rehabil. 2007;88(2):150–8.

45.

Mujika I, Padilla S. Muscular characteristics of detraining in humans. Muscular characteristics of detraining in humans. Med Sci Sports Exerc. 1997;33:1297–303.
Acknowledgments
This work was partially supported by the Teachers College, Columbia University 2013 Dean's Student Research Grant, awarded to the first author.
Ethics declarations
Conflict of Interest
The authors declare that they have no conflict of interest.
Human Participation
This research involved human participation at Teachers College, Columbia University and was approved by the Institutional Review Board of Teachers College, Columbia University. All participants volunteered for this research investigation.
Informed Consent
In addition to verbal consent, all participants signed informed consent statements following a thorough explanation of the research protocol.
About this article
Cite this article
Mishra, A., Rajappa, A., Tipton, E. et al. The Recline Exercise: Comparisons with the Head Lift Exercise in Healthy Adults. Dysphagia 30, 730–737 (2015). https://doi.org/10.1007/s00455-015-9651-0
Received:

Accepted:

Published:

Issue Date:
Keywords
Exercise

Surface electromyography

Lingual strength

Deglutition

Disorders

Recline