This is a preview of subscription content, log in to check access.
Access options
Buy single article
Instant access to the full article PDF.
US$ 39.95
Price includes VAT for USA
Subscribe to journal
Immediate online access to all issues from 2019. Subscription will auto renew annually.
US$ 99
This is the net price. Taxes to be calculated in checkout.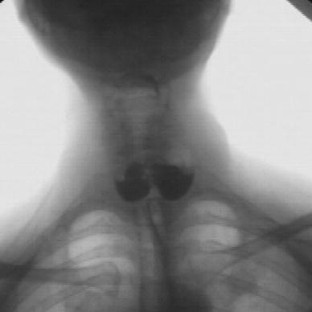 References
1.

Ekberg O, Nylander G. Lateral diverticula from the pharyngo-esophageal junction area. Radiology. 1983;146:117–22.

2.

Rodgers PJ, Armstrong WB, Dana E. Killian–Jamieson diverticulum: a case report and a review of the literature. Ann Otol Rhinol Laryngol. 2000;109:1087–91.

3.

Tang SJ, Tang L, Chen E, Myers LL. Flexible endoscopic Killian–Jamieson diverticulotomy and literature review (with video). Gastrointest Endosc. 2008;68:790–3.

4.

Rubesin SE, Levine MS. Killian–Jamieson diverticula: radiographic findings in 16 patients. AJR. 2001;177:85–9.

5.

Kim HK, Lee JI, Jang HW, Bae SY, Lee JH, Kim YS, Shin JH, Kim SW, Chung JH. Characteristics of Killian–Jamieson diverticula mimicking a thyroid nodule. Head Neck. 2012;34:599–603.

6.

Lee CK, Chung IK, Park JY, Lee TH, Lee SH, Park SH, Kim HS, Kim SJ. Endoscopic diverticulotomy with an isolated-tip needle-knife papillotome (Iso-Tome) and a fitted overtube for the treatment of a Killian–Jamieson diverticulum. World Gastroenterol. 2008;42:6589–92.

7.

O'Rourke AK, Weinberger PM, Postma GN. Killian–Jamieson diverticulum. Ear Nose Throat. 2012;91:196.

8.

Kim DC, Hwang JJ, Lee WS, Lee SA, Kim YH, Chee KH. Surgical treatment of Killian–Jamieson diverticulum. Korean J Thorac Carciovasc Surg. 2012;45:272–4.

9.

Boisvert RD, Bethun DC, Acton D, Klassen DR. Bilateral Killian–Jamieson diverticula: a case report and literature review. Can J Gastroenterol. 2010;24:173–4.
Conflict of interest
The authors have no financial disclosures or conflicts of interest related to the work described.
About this article
Cite this article
Andrews, K., Branski, R.C. & Amin, M.R. Progressive Dysphagia and Cough. Dysphagia 28, 595–597 (2013). https://doi.org/10.1007/s00455-013-9480-y
Received:

Accepted:

Published:

Issue Date:
Keywords
Recurrent Laryngeal Nerve

Esomeprazole

Montelukast

Proximal Esophagus

Piriform Sinus