Abstract
Oral exercises, including tongue, lip, and jaw movements, are commonly used in clinical practice as training to improve oral and pharyngeal swallowing in dysphagia patients. These rehabilitation exercises are believed to affect the peripheral and central nervous system at various levels. However, few studies have examined healthy subjects' brain activity while performing oral exercises used in dysphagia rehabilitation. The current study sought to measure brain activation during oral exercises in healthy subjects using functional magnetic resonance imaging (fMRI). Lip-pursing and lip-stretching, tongue protrusion, lateral tongue movement, and oral ball-rolling were selected as tongue and lip exercise tasks. The tasks were performed by eight healthy subjects, and the fMRI data were submitted to conjunction analyses. The results confirmed that head movements during all tasks exhibited translation of <1.0 mm and rotation of <1.0° in x, y, and z coordinates. We found several clear regions of increased brain activity during all four oral exercises. Commonly activated regions during tongue and lip exercises included the precentral gyrus and cerebellum. Brain activation during ball-rolling was more extensive and stronger compared to the other three oral exercises.
This is a preview of subscription content, log in to check access.
Access options
Buy single article
Instant access to the full article PDF.
US$ 39.95
Price includes VAT for USA
Subscribe to journal
Immediate online access to all issues from 2019. Subscription will auto renew annually.
US$ 99
This is the net price. Taxes to be calculated in checkout.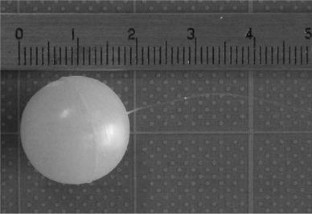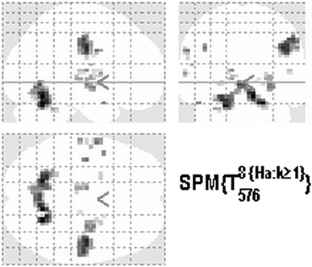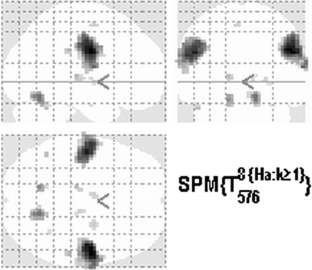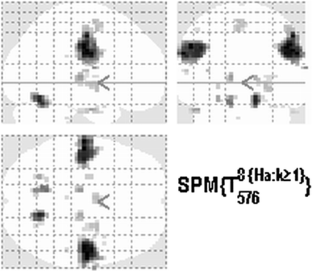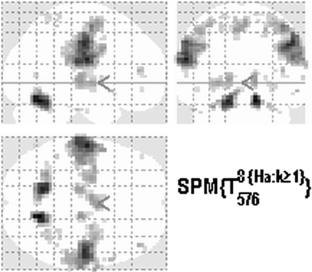 References
1.

Cabinet Office, Government of Japan. Annual Report on the Aging Society 2010. Tokyo: Cabinet Office. http://www8.cao.go.jp/kourei/english/annualreport/2010/2010pdf_e.html (2010). Last accessed Jan 2010.

2.

Fujiu M, Logemann JA. Effect of a tongue-holding maneuver on posterior pharyngeal wall movement during deglutition. Am J Speech Lang Pathol. 1996;5:23–30.

3.

Ogawa S, Lee TM, Kay AR, Tank DW. Brain magnetic resonance imaging with contrast dependent on blood oxygenation. Proc Natl Acad Sci USA. 1990;87:9868–72.

4.

Ogawa S, Menon RS, Tank DW, Kim SG, Merkle H, Ellermann JM, Ugurbil K. Functional brain mapping by blood oxygenation level-dependent contrast magnetic resonance imaging. A comparison of signal characteristics with a biophysical model. Biophys J. 1993;64:803–12.

5.

Corfield DR, Murphy K, Josephs O, Fink GR, Frackowiak RS, Guz A, Adams L, Turner R. Cortical and subcortical control of tongue movement in humans: a functional neuroimaging study using fMRI. J Appl Physiol. 1999;86:1468–77.

6.

Ettlin DA, Brugger M, Keller T, Luechinger R, Jancke L, Palla S, Barlow A, Gallo LM, Lutz K. Interindividual differences in the perception of dental stimulation and related brain activity. Eur J Oral Sci. 2009;117:27–33.

7.

Fang M, Li J, Lu G, Gong X, Yew DT. A fMRI study of age-related differential cortical patterns during cued motor movement. Brain Topogr. 2005;17:127–37.

8.

Fukunaga A, Ohira T, Kamba M, Ogawa S, Akiyama T, Kawase T. The possibility of left dominant activation of the sensorimotor cortex during lip protrusion in men. Brain Topogr. 2009;22:109–18.

9.

Greenlee JD, Oya H, Kawasaki H, Volkov IO, Kaufman OP, Kovach C, Howard MA, Brugge JF. A functional connection between inferior frontal gyrus and orofacial motor cortex in human. J Neurophysiol. 2004;92:1153–64.

10.

Hesselmann V, Sorger B, Lasek K, Guntinas-Lichius O, Krug B, Sturm V, Goebel R, Lackner K. Discriminating the cortical representation sites of tongue and up movement by functional MRI. Brain Topogr. 2004;16:159–67.

11.

Hirano Y, Obata T, Kashikura K, Nonaka H, Tachibana A, Ikehira H, Onozuka M. Effects of chewing in working memory processing. Neurosci Lett. 2008;436:189–92.

12.

Humbert IA, Robbins J. Normal swallowing and functional magnetic resonance imaging: a systematic review. Dysphagia. 2007;22:266–75.

13.

Kordass B, Lucas C, Huetzen D, Zimmermann C, Gedrange T, Langner S, Domin M, Hosten N. Functional magnetic resonance imaging of brain activity during chewing and occlusion by natural teeth and occlusal splints. Ann Anat. 2007;189:371–6.

14.

Meier JD, Aflalo TN, Kastner S, Graziano MS. Complex organization of human primary motor cortex: a high-resolution fMRI study. J Neurophysiol. 2008;100:1800–12.

15.

Minato A, Ono T, Miyamoto JJ, Honda E, Kurabayashi T, Moriyama K. Preferred chewing side-dependent two-point discrimination and cortical activation pattern of tactile tongue sensation. Behav Brain Res. 2009;203:118–26.

16.

Miyamoto JJ, Honda M, Saito DN, Okada T, Ono T, Ohyama K, Sadato N. The representation of the human oral area in the somatosensory cortex: a functional MRI study. Cereb Cortex. 2006;16:669–75.

17.

Mosier KM, Liu WC, Maldjian JA, Shah R, Modi B. Lateralization of cortical function in swallowing: a functional MR imaging study. AJNR Am J Neuroradiol. 1999;20:1520–6.

18.

Onozuka M, Fujita M, Watanabe K, Hirano Y, Niwa M, Nishiyama K, Saito S. Mapping brain region activity during chewing: a functional magnetic resonance imaging study. J Dent Res. 2002;81:743–6.

19.

Onozuka M, Fujita M, Watanabe K, Hirano Y, Niwa M, Nishiyama K, Saito S. Age-related changes in brain regional activity during chewing: a functional magnetic resonance imaging study. J Dent Res. 2003;82:657–60.

20.

Paine PA, Hamdy S, Chitnis X, Gregory LJ, Giampietro V, Brammer M, Williams S, Aziz Q. Modulation of activity in swallowing motor cortex following esophageal acidification: a functional magnetic resonance imaging study. Dysphagia. 2008;23:146–54.

21.

Sakamoto K, Nakata H, Perrucci MG, Del Gratta C, Kakigi R, Romani GL. Negative BOLD during tongue movement: a functional magnetic resonance imaging study. Neurosci Lett. 2009;466:120–3.

22.

Shinagawa H, Ono T, Honda E, Sasaki T, Taira M, Iriki A, Kuroda T, Ohyama K. Chewing-side preference is involved in differential cortical activation patterns during tongue movements after bilateral gum-chewing: a functional magnetic resonance imaging study. J Dent Res. 2004;83:762–6.

23.

Shinagawa H, Ono T, Ishiwata Y, Honda E, Sasaki T, Taira M, Iriki A, Kuroda T. Hemispheric dominance of tongue control depends on the chewing-side preference. J Dent Res. 2003;82:278–83.

24.

Takada T, Miyamoto T. A fronto-parietal network for chewing of gum: a study on human subjects with functional magnetic resonance imaging. Neurosci Lett. 2004;360:137–40.

25.

Takahashi T, Miyamoto T, Terao A, Yokoyama A. Cerebral activation related to the control of mastication during changes in food hardness. Neuroscience. 2007;145:791–4.

26.

Tamura T, Kanayama T, Yoshida S, Kawasaki T. Functional magnetic resonance imaging of human jaw movements. J Oral Rehabil. 2003;30:614–22.

27.

Vincent DJ, Bloomer CJ, Hinson VK, Bergmann KJ. The range of motor activation in the normal human cortex using bold fMRI. Brain Topogr. 2006;18:273–80.

28.

Watanabe J, Sugiura M, Miura N, Watanabe Y, Maeda Y, Matsue Y, Kawashima R. The human parietal cortex is involved in spatial processing of tongue movement—an fMRI study. Neuroimage. 2004;21:1289–99.

29.

Kern M, Birn R, Jaradeh S, Jesmanowicz A, Cox R, Hyde J, Shaker R. Swallow-related cerebral cortical activity maps are not specific to deglutition. Am J Physiol Gastrointest Liver Physiol. 2001;280:G531–8.

30.

Friston KJ, Holmes AP, Price CJ, Buchel C, Worsley KJ. Multisubject fMRI studies and conjunction analyses. Neuroimage. 1999;10:385–96.

31.

Friston KJ, Holmes AP, Worsley KJ. How many subjects constitute a study? Neuroimage. 1999;10:1–5.

32.

Friston KJ, Penny WD, Glaser DE. Conjunction revisited. Neuroimage. 2005;25:661–7.

33.

Seto E, Sela G, McIlroy WE, Black SE, Staines WR, Bronskill MJ, McIntosh AR, Graham SJ. Quantifying head motion associated with motor tasks used in fMRI. Neuroimage. 2001;14:284–97.

34.

Martin RE, MacIntosh BJ, Smith RC, Barr AM, Stevens TK, Gati JS, Menon RS. Cerebral areas processing swallowing and tongue movement are overlapping but distinct: a functional magnetic resonance imaging study. J Neurophysiol. 2004;92:2428–43.

35.

Simon SR, Meunier M, Piettre L, Berardi AM, Segebarth CM, Boussaoud D. Spatial attention and memory versus motor preparation: premotor cortex involvement as revealed by fMRI. J Neurophysiol. 2002;88:2047–57.

36.

Marr D. A theory of cerebellar cortex. J Physiol. 1969;202:437–70.

37.

Soliveri P, Brown RG, Jahanshahi M, Caraceni T, Marsden CD. Learning manual pursuit tracking skills in patients with Parkinson's disease. Brain. 1997;120(Pt 8):1325–37.
Acknowledgments
This work was supported by KAKENHI (No.17592029) from the Japan Society for the Promotion of Science.
About this article
Cite this article
Ogura, E., Matsuyama, M., Goto, T.K. et al. Brain Activation During Oral Exercises Used for Dysphagia Rehabilitation in Healthy Human Subjects: A Functional Magnetic Resonance Imaging Study. Dysphagia 27, 353–360 (2012). https://doi.org/10.1007/s00455-011-9374-9
Received:

Accepted:

Published:

Issue Date:
Keywords
Brain activity

fMRI

Dysphagia rehabilitation

Oral exercise

Tongue and lip movements

Deglutition

Deglutition disorders