Abstract
Hydatid cyst is a cyclozoonotic infection caused by the cestode Echinococcus granulosus. Hydatid cyst in the head and neck region is very rare, even in countries where echinococcus infestation is endemic. We report the case of a 17-year-old male patient presenting with a hydatid cyst in the parapharyngeal and neck region. There was no pulmonary or hepatic involvement. The definitive therapy comprised excision of the cystic mass and postoperative medical treatment.
This is a preview of subscription content, log in to check access.
Access options
Buy single article
Instant access to the full article PDF.
US$ 39.95
Price includes VAT for USA
Subscribe to journal
Immediate online access to all issues from 2019. Subscription will auto renew annually.
US$ 99
This is the net price. Taxes to be calculated in checkout.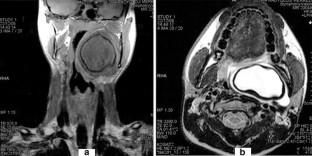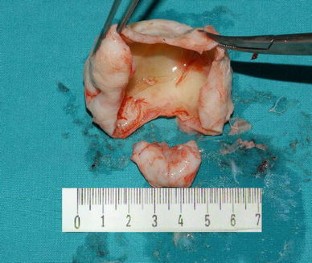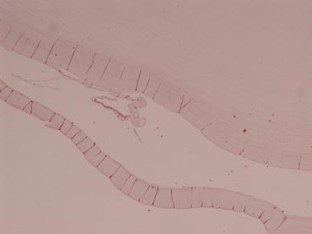 References
1.

Akhan O, Dincer A, Gokoz A, Sayek I, Havlioglu S, Abbasoglu O, et al. Percutaneous treatment of abdominal hydatid cysts with hypertonic saline and alcohol: an experimental study in sheep. Invest Radiol. 1993;28:121–7.

2.

Akal M, Kara M. Primary hydatid cyst of the posterior cervical triangle. J Laryngol Otol. 2002;116:153–5.

3.

Eroğlu A, Atabekoğlu S, Kocaoğlu H. Primary hydatid cyst of the neck. Eur Arch Otorhinolaryngol. 1999;256:202–4.

4.

Turgut S, Ensari S, Katirci H, Celikkanat S. Rare otolaryngologic presentation of hydatid cyst. Otolaryngol Head Neck Surg. 1997;117:418–21.

5.

Bickers WM. Hydatid disease of the female pelvis. Am J Obstet Gynecol. 1970;107:477–83.

6.

Soylu L, Aydogan LB, Kiroglu M, Kiroglu F, Javadzadeh A, Tuncer I, et al. Hydatic cyst in the head and neck area. Am J Otolaryngol. 1995;16(2):123–5.

7.

Braham R, Boukoucha M, Zaghouani Ben Alaya H, Maazoun K, Golli M, Nouri A, et al. Cervical hydatic cyst. Arch Pediatr. 2008;15(12):1815–8.

8.

Tekin M, Osma U, Yaldiz M, Topcu I. Preauricular hydatid cyst: an unusual location for echinococcosis. Eur Arch Otorhinolaryngol. 1999;256:202–4.

9.

Polat P, Kantarci M, Alper F, Suma S, Koruyucu MB, Okur A. Hydatid disease from head to toe. Radiographics. 2003;23(2):475–94.

10.

Alouini Mekki R, Mhiri Souei M, Allani M, Bahri M, Arifa N, Jemni Gharbi H, et al. Hydatid cyst of soft tissues: MR imaging findings (report of three cases). J Radiol. 2005;86(4):421–5 (in French).

11.

Sennaroglu L, Nerci M, Turan E, Sungur A. Infratemporal hydatid cyst: unusual location of echinococcosis. J Laryngol Otol. 1994;108:601–3.

12.

Markell EK, Voge M, John DT. Medical parasitology. Philadelphia: W.B. Saunders; 1992. p. 244–54.

13.

Hotz MA, Gottstein B. Cystic echinococcosis of the parapharyngeal space: case report with a 20-year follow-up. J Oral Maxillofac Surg. 1999;57(1):80–3.
About this article
Cite this article
Karaman, E., Yilmaz, M., Ada, M. et al. Unusual Location of Primary Hydatid Cyst: Soft Tissue Mass in the Parapharyngeal Region. Dysphagia 26, 75–77 (2011). https://doi.org/10.1007/s00455-010-9278-0
Received:

Accepted:

Published:

Issue Date:
Keywords
Hydatid cyst

Parapharyngeal region mass

Dysphagia

Deglutition

Deglutition disorders