Abstract
For a flexible labeling of a graph, it is possible to construct infinitely many non-equivalent realizations keeping the distances of connected points constant. We give a combinatorial characterization of graphs that have flexible labelings, possibly non-generic. The characterization is based on colorings of the edges with restrictions on the cycles. Furthermore, we give necessary criteria and sufficient ones for the existence of such colorings.
This is a preview of subscription content, log in to check access.
Access options
Buy single article
Instant access to the full article PDF.
US$ 39.95
Price includes VAT for USA
Subscribe to journal
Immediate online access to all issues from 2019. Subscription will auto renew annually.
US$ 99
This is the net price. Taxes to be calculated in checkout.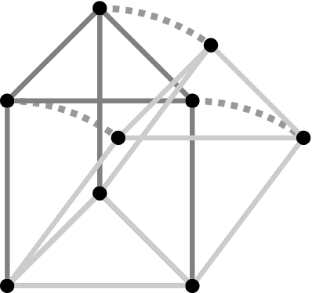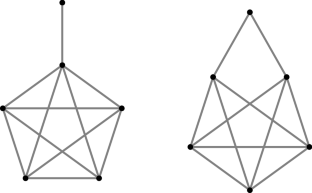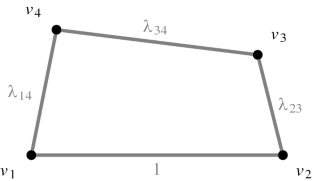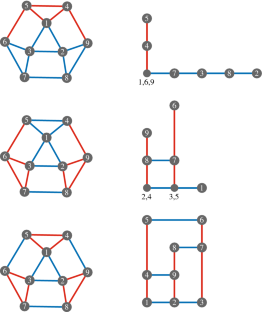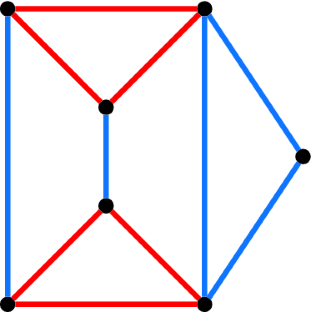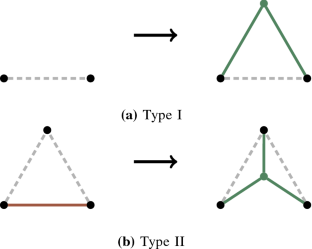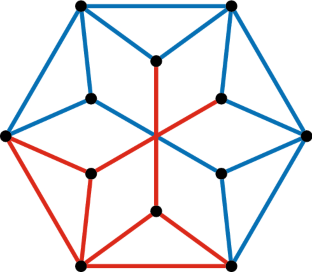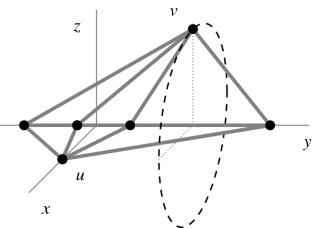 References
1.

Deuring, M.: Lectures on the Theory of Algebraic Functions of One Variable. Lecture Notes in Mathematics, vol. 314. Springer, Berlin (1973)

2.

Dixon, A.: On certain deformable frameworks. Messenger 29(2), 1–21 (1899)

3.

Fekete, Z., Jordán, T., Kaszanitzky, V.E.: Rigid two-dimensional frameworks with two coincident points. Graphs Comb. 31(3), 585–599 (2015)

4.

Graver, J.E., Servatius, B., Servatius, H.: Combinatorial Rigidity. Graduate Studies in Mathematics, vol. 2. American Mathematical Society (1993)

5.

Jackson, B., Jordán, T., Servatius, B., Servatius, H.: Henneberg moves on mechanisms. Beitr. Algebra Geom. 56(2), 587–591 (2015)

6.

Laman, G.: On graphs and rigidity of plane skeletal structures. J. Eng. Math. 4, 331–340 (1970)

7.

Maehara, H., Tokushige, N.: When does a planar bipartite framework admit a continuous deformation? Theor. Comput. Sci. 263(1–2), 345–354 (2001)

8.

Pollaczek-Geiringer, H.: Über die Gliederung ebener Fachwerke. Z. Angew. Math. Mech. 7, 58–72 (1927)

9.

Stachel, H.: On the flexibility and symmetry of overconstrained mechanisms. Philos. Trans. R. Soc. Lond. A. 372(2008), 20120040 (2008)

10.

Streinu, I., Theran, L.: Combinatorial genericity and minimal rigidity. In: Computational Geometry (SCG'08), pp. 365–374. ACM, New York (2008)

11.

Walter, D., Husty, M.L.: On a nine-bar linkage, its possible configurations and conditions for paradoxical mobility. In: 12th World Congress on Mechanism and Machine Science (IFToMM'07) (2007)
Acknowledgements
This Project has received funding from the European Union's Horizon 2020 Research and Innovation Programme under the Marie Skłodowska-Curie Grant Agreement No. 675789. Partially supported by the Austrian Science Fund (FWF): P26607, W1214-N15 (Project DK9); and by the Upper Austrian Government.
Additional information
Editor in Charge: Kenneth Clarkson
About this article
Cite this article
Grasegger, G., Legerský, J. & Schicho, J. Graphs with Flexible Labelings. Discrete Comput Geom 62, 461–480 (2019). https://doi.org/10.1007/s00454-018-0026-9
Received:

Revised:

Accepted:

Published:

Issue Date:
Keywords
Graph realization

Flexibility

Rigidity

Linkage

Laman graph
Mathematics Subject Classification