Zusammenfassung
Im ersten Teil der Arbeit wird die heute vorherrschende rein deskriptive diagnostische Praxis in der Kinder- und Jugendpsychiatrie kritisch diskutiert. In ihr werden pathogenetische Überlegungen weit gehend ausgeklammert und psychoanalytische Krankheits- und Persönlichkeitstheorien eliminiert. Der Reliabilität und Operationalisierbarkeit von Diagnosen wird oberste Priorität eingeräumt. Demgegenüber wird im zweiten Teil des Artikels das Squiggle-(Kritzel-)Spiel von Winnicott als eine genuin psychoanalytische Weise vorgestellt, mit einem Kind oder Jugendlichen in spielerischer Weise in Kontakt zu treten. Möglichkeiten des "Squiggelns", die kinder- und jugendpsychiatrische Diagnostik, Beziehungsgestaltung und Therapieindikation zu bereichern, werden dargestellt und durch ein Fallbeispiel illustriert. Die Interaktionsabhängigkeit sowie die intersubjektive Natur eines solchen Kontaktes wird im Gegensatz zu der heute vorherrschenden psychiatrischen Diagnostik nicht als Störfaktor gesehen, sondern als Chance und Ressource sowohl im psychotherapeutischen Erstkontakt mit einem Kind oder Jugendlichen als auch im Hinblick auf die Therapieindikation.
Abstract
In the first section of the article the prevailing descriptive diagnostic practice and classification in child and adolescent psychiatry is critically discussed. The current psychiatric classification eliminates pathogenetical considerations and psychoanalytical theories of disorders and personality. Reliability and operationalisation of diagnoses have high priority. In contrast, the second section of the article presents Winnicott's squiggle game as a genuine psychoanalytical way to communicate playfully with a child or adolescent. The way "squiggles" enrich the assessment process and therapeutical decisions in child and adolescent psychiatry is pointed out und illustrated by a case report. The intersubjective nature of squiggle interviews and their dependence on interaction between the therapist and the patient is stressed. This is not seen as a disturbing factor but as a resource to refine diagnostical and therapeutical decisions regarding each individual patient.
This is a preview of subscription content, log in to check access.
Access options
Buy single article
Instant access to the full article PDF.
US$ 39.95
Price includes VAT for USA
Subscribe to journal
Immediate online access to all issues from 2019. Subscription will auto renew annually.
US$ 193
This is the net price. Taxes to be calculated in checkout.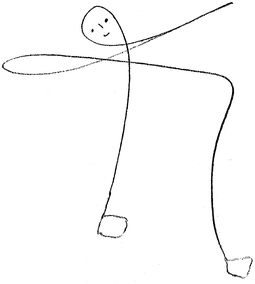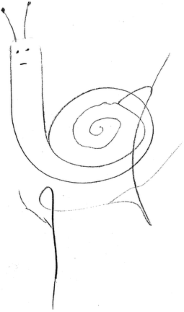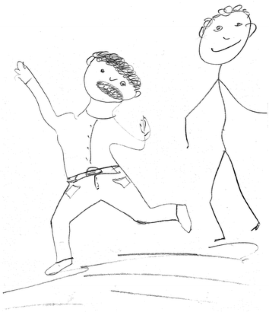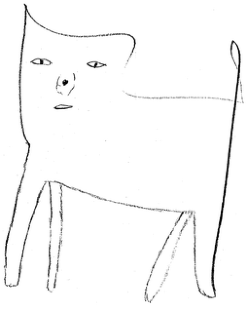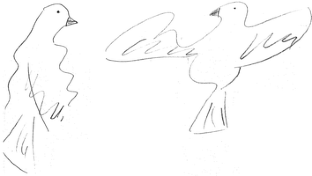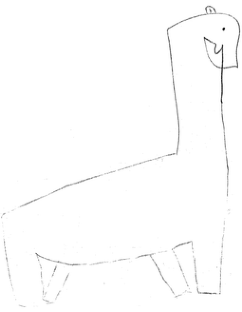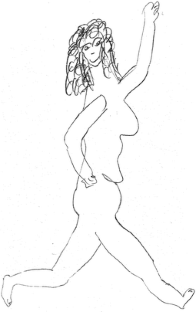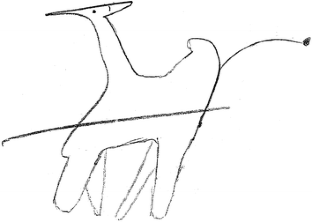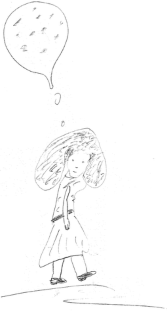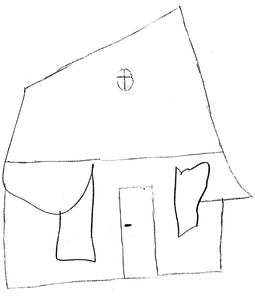 Literatur
Angold A, Costello EJ, Farmer EMZ, Burns BJ, Erkanli A (1999) Impaired but undiagnosed. J Am Acad Child Adolesc Psychiatry 38:129–137

Arbeitskreis OPD-KJ (Hrsg) (2003) Operationalisierte psychodynamische Diagnostik im Kindes- und Jugendalter. Huber, Bern

Argelander H (1970) Das Erstinterview in der Psychotherapie. Wissenschaftliche Buchgesellschaft, Darmstadt

Branik E (2001) Zum Stellenwert der Psychoanalyse in der stationären Kinder- und Jugendpsychiatrie. Kinderanalyse 9:1–21

Bürgin D (1992) Zur Indikation psychoanalytischer Psychotherapie bei Kindern und Jugendlichen. Kinderanalyse 1:22–45

Compton A (1998) An investigation of anxious thought in patients with DSM-IV agoraphobia/panic disorder: rationale and design. J Am Psychoanal Assoc 46:691–721

Dantlgraber J (1982) Bemerkungen zur subjektiven Indikation für Psychoanalyse. Psyche — Z Psychoanal 36:193–225

Farhi N (2001) Psychotherapy and the squiggle game: a sophisticated game of hide-and-seek. In: Bertolini M, Giannakoulas A, Hernandes M (ed) Squiggles and spaces, vol. 2. Whurr, London

Fonagy P, Gergely G, Jurist EL, Target M (2002) Affect regulation, mentalisation and the development of the self. Other Press, New York

Freud S (1913) Weitere Ratschläge zur Technik der Psychoanalyse: I. Zur Einleitung der Behandlung. GW, Bd. 8:453–478

Freud S (1933) Neue Folge der Vorlesungen zur Einführung in die Psychoanalyse. GW, Bd. 15

Gabbard GO (1992) Psychodynamics of panic disorder and social phobia. Bull Menninger Clin 56 [Suppl 2]:3–13

Günter M (2003) Psychotherapeutische Erstinterviews mit Kindern. Winnicotts Squiggletechnik in der Praxis. Klett-Cotta, Stuttgart

Hoffmann SO (1985) DSM-III und die Psychoanalyse: Diskussionsbeiträge zu Harvey Bluestones Aufsatz. 2. Können wir mit dem DSM-III leben? Forum Psychoanal 1:320–323

Resch F, Schulte-Markwort M, Bürgin D (1998) Operationalisierte psychodynamische Diagnostik im Kindes- und Jugendalter — Ein Beitrag zur Qualitätssicherung. Prax Kinderpsychol Kinderpsychiatr 47:373–386

Schacht L (1981) Winnicotts Schnörkelspiel im Erstkontakt der Kindertherapie. In: Biermann G (Hrsg) Handbuch der Kinderpsychotherapie, Bd. IV. Reinhardt, München

Schneider W, Freyberger HJ (1994) Diagnostik nach ICD-10. Möglichkeiten und Grenzen für die Psychotherapie und Psychosomatik. Psychotherapeut 39:269–275

Schuster P, Strotzka H (1985) DSM-III und die Psychoanalyse: Diskussionsbeiträge zu Harvey Bluestones Aufsatz. 1. Eine Gegenposition. Forum Psychoanal 1:318–320

Winnicott DW (1969) Die volle Nutzung der ersten Behandlungsstunde. In: Biermann G (Hrsg) Handbuch der Kinderpsychotherapie, Bd. I. Reinhardt, München

Winnicott DW (1971) Therapeutic consultations in child psychiatry. Hogarth, London

Winnicott DW (1971/1973) Vom Spiel zur Kreativität. Klett-Cotta, Stuttgart

Winnicott DW (1989) The squiggle game. An amalgamation of two papers: one, unpublished, written in 1964, the other published in 1968. In: Winnicott DW, Shepherd R, Davis M (eds) Psychoanalytic explorations. Karnac, London, pp 299–317
Interessenkonflikt:
Der korrespondierende Autor versichert, dass keine Verbindungen mit einer Firma, deren Produkt in dem Artikel genannt ist, oder einer Firma, die ein Konkurrenzprodukt vertreibt, bestehen.
About this article
Cite this article
Branik, E. Das Squigglespiel. Forum Psychoanal 21, 68–77 (2005). https://doi.org/10.1007/s00451-005-0223-z