Abstract
Nitrogen limited but carbon excess condition was used to obtain high cellular lipid content and production. The maximum lipid production was 51 g/L, the lipid content in the dry cell was 60 %, and the lipid productivity was 0.53 g/L/h. In the fermentation, the content of lipid was raised from 20 % of dry cell weight to 60 %, and the proportion of oleic acid was raised from 66.8 to 72.5 %. Meanwhile, the metabolism of carotenoids switched to torulene, and its proportion was raised from 30 to 58 %. This was according to torulene had the better antioxidant ability than β-carotene to protect the strain from oxidative damage proved by their ABTS* radical scavenging activity and lipid peroxidation inhibition ability. Sporidiobolus pararoseus lipid was a good source of lipid not only because of its high oleic acid composition, but also the antioxidant ability of carotenoids in the lipid.
This is a preview of subscription content, log in to check access.
Access options
Buy single article
Instant access to the full article PDF.
US$ 39.95
Price includes VAT for USA
Subscribe to journal
Immediate online access to all issues from 2019. Subscription will auto renew annually.
US$ 199
This is the net price. Taxes to be calculated in checkout.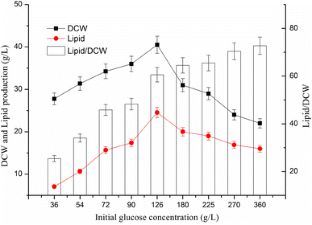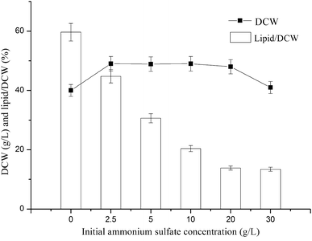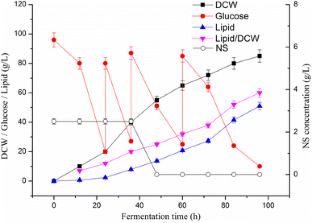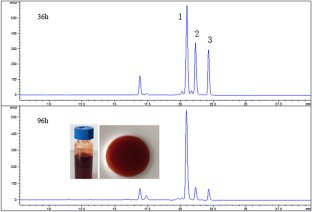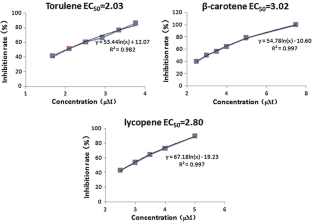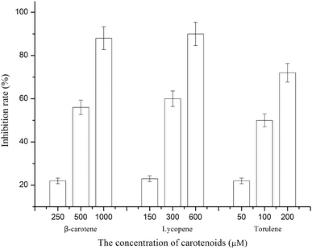 References
1.

Ratledge C (2004) Fatty acid biosynthesis in microorganisms being used for single cell oil production. Biochimie 86:807–815

2.

Li Q, Du W, Liu D (2008) Perspectives of microbial oils for biodiesel production. Appl Microbiol Biot 80:749–756

3.

Meng X, Yang J, Xu X, Zhang L, Nie Q, Xian M (2009) Biodiesel production from oleaginous microorganisms. Renew Energy 34:1–5

4.

Vicente G, Martınez M, Aracil J (2004) Integrated biodiesel production: a comparison of different homogeneous catalysts systems. Bioresour Technol 92:297–305

5.

Ratledge C, Wynn JP (2002) The biochemistry and molecular biology of lipid accumulation in oleaginous microorganisms. Adv Appl Microbiol 51:1–52

6.

Griffiths MJ, Harrison ST (2009) Lipid productivity as a key characteristic for choosing algal species for biodiesel production. J Appl Phycol 21:493–507

7.

Zhang J, Fang X, Zhu XL, Li Y, Xu HP, Zhao BF, Chen L, Zhang XD (2011) Microbial lipid production by the oleaginous yeast Cryptococcus curvatus O3 grown in fed-batch culture. Biomass Bioenerg 35:1906–1911

8.

Yong-Hong L, Bo L, Zong-Bao Z, Feng-Wu B (2006) Optimization of culture conditions for lipid production by Rhodosporidium toruloides. Chin J Biotechnol 22:650–656

9.

Hassan M, Blanc PJ, Granger LM, Pareilleux A, Goma G (1996) Influence of nitrogen and iron limitations on lipid production by Cryptococcus curvatus grown in batch and fed-batch culture. Process Biochem 31:355–361

10.

Han M, He Q, Zhang WG (2012) Carotenoids production in different culture conditions by sporidiobolus pararoseus. Prep Biochem Biotech 42:293–303

11.

Weatherburn M (1967) Phenol-hypochlorite reaction for determination of ammonia. Anal Chem 39:971–974

12.

Shi Q, Wang H, Du C, Zhang W, Qian H (2013) Tentative identification of torulene Cis/trans geometrical isomers isolated from Sporidiobolus pararoseus by high-performance liquid chromatography-diode array detection-mass spectrometry and preparation by column chromatography. Anal Sci 29:997–1002

13.

Ge XY, Yuan J, Qin H, Zhang WG (2011) Improvement of L-lactic acid production by osmotic-tolerant mutant of Lactobacillus casei at high temperature. Appl Microbiol Biotechnol 89:73–78

14.

Li Y, Zhao ZK, Bai F (2007) High-density cultivation of oleaginous yeast Rhodosporidium toruloides Y4 in fed-batch culture. Enzyme Microb Tech 41:312–317

15.

Lin J, Shen H, Tan H, Zhao X, Wu S, Hu C, Zhao ZK (2011) Lipid production by Lipomyces starkeyi cells in glucose solution without auxiliary nutrients. J Biotechnol 152:184–188

16.

Botham PA, Ratledge C (1979) A biochemical explanation for lipid accumulation in Candida 107 and other oleaginous micro-organisms. J Gen Microbiol 114:361–375

17.

Tchakouteu SS, Chatzifragkou A, Kalantzi O, Koutinas AA, Aggelis G, Papanikolaou S (2015) Oleaginous yeast Cryptococcus curvatus exhibits interplay between biosynthesis of intracellular sugars and lipids. Eur J Lipid Sci Tech 117:657–672

18.

Zhang Z, Zhang X, Tan T (2014) Lipid and carotenoid production by Rhodotorula glutinis under irradiation/high-temperature and dark/low-temperature cultivation. Bioresour Technol 157:149–153

19.

Yen HW, Zhang Z (2011) Effects of dissolved oxygen level on cell growth and total lipid accumulation in the cultivation of Rhodotorula glutinis. J Biosci Bioeng 112:71–74

20.

Gouda MK, Swellam AE, Omar SH (2001) Production of PHB by a Bacillus megaterium strain using sugarcane molasses and corn steep liquor as sole carbon and nitrogen sources. Microbiol Res 156:201–207

21.

Ye Q, Li X, Yan M, Cao H, Xu L, Zhang Y, Chen Y, Xiong J, Ouyang P, Ying H (2010) High-level production of heterologous proteins using untreated cane molasses and corn steep liquor in Escherichia coli medium. Appl Microbiol Biotechnol 87:517–525

22.

Kogani G, Pajtinka M, Babincova M, Miadokova E, Rauko P, Slamenova D, Korolenko T (2008) Yeast cell wall polysaccharides as antioxidants and antimutagens: can they fight cancer? Minireview. Neoplasma 55:387

23.

Nguyen T, Fleet G, Rogers P (1998) Composition of the cell walls of several yeast species. Appl Microbiol Biotechnol 50:206–212

24.

Rondanelli M, Opizzi A, Monteferrario F (2009) The biological activity of beta-glucans. Minerva Med 100:237–245

25.

Thanardkit P, Khunrae P, Suphantharika M, Verduyn C (2002) Glucan from spent brewer's yeast: preparation, analysis and use as a potential immunostimulant in shrimp feed. World J Microb Biotechnol 18:527–539

26.

Okogeri O, Tasioula-Margari M (2002) Changes occurring in phenolic compounds and α-tocopherol of virgin olive oil during storage. J Agric Food Chem 50:1077–1080

27.

Parry J, Hao Z, Luther M, Su L, Zhou K, Yu LL (2006) Characterization of cold-pressed onion, parsley, cardamom, mullein, roasted pumpkin, and milk thistle seed oils. J Am Oil Chem Soc 83:847–854

28.

Hu FB (2003) The Mediterranean diet and mortality-olive oil and beyond. New Engl J Med 348:2595–2596

29.

Parry J, Yu L (2004) Fatty acid content and antioxidant properties of cold-pressed black raspberry seed oil and meal. J Food Sci 69:189–193

30.

Cabrini L, Barzanti V, Cipollone M, Fiorentini D, Grossi G, Tolomelli B, Zambonin L, Landi L (2001) Antioxidants and total peroxyl radical-trapping ability of olive and seed oils. J Agr Food Chem 49:6026–6032

31.

Frengova GI, Beshkova DM (2009) Carotenoids from Rhodotorula and Phaffia: yeasts of biotechnological importance. J Ind Microbiol Biotechnol 36:163–180
Acknowledgments
A project funded by the Priority Academic Program Development of Jiangsu Higher Education Institutions.
About this article
Cite this article
Han, M., Xu, Z., Du, C. et al. Effects of nitrogen on the lipid and carotenoid accumulation of oleaginous yeast Sporidiobolus pararoseus . Bioprocess Biosyst Eng 39, 1425–1433 (2016). https://doi.org/10.1007/s00449-016-1620-y
Received:

Accepted:

Published:

Issue Date:
Keywords
Sporidiobolus pararoseus

Oleaginous yeast

Carotenoid

Biodiesel