Abstract
The present study summarizes the designing of a green transducer phase based on nano-cerium oxide (CeO2) decorated reduced graphene oxide (RGO) reinforced chitosan nanocomposites as an effective enzyme immobilizer and bio-sensing matrix for glucose analyte. Also, it scrutinizes the biocompatibility and cell viability of the synthesized nanohybrid with human fibroblastic macrophage cell line. CeO2 nanoparticles (NPs) were successfully grown on graphene nanosheet in the presence of cationic surfactant followed by facile hydrothermal treatment. The eventual growth of synthesized CeO2 nanocrystals on the graphene layer was confirmed from X-ray diffraction (XRD), transmission electron microscopy (TEM) and Raman analysis. The biocompatibility of the synthesized nanohybrid was also evident from the MTT assay. Glucose oxidase (GOx) was employed on the green polymer nanocomposites modified FTO electrode to fabricate an enzymatic bioelectrode. The electroanalytical response of the GOx/nano-CeO2/RGO/CS/FTO bioelectrode towards electrooxidation of glucose analyte was investigated by electrochemical impedance (EIS) and cyclic voltammetry (CV) study. The resulting biosensor exhibited a good electrochemical response to glucose within the linear detection range of 0.05–6.5 mM with a low detection limit of 2 μM and a sensitivity of 7.198 μA mM−1 cm−2. The bioelectrode also showed good shelf life (~10 weeks) and negligible interfering ability under controlled environment. The obtained results indicate that nano-CeO2/RGO nanohybrid based chitosan nanocomposites achieve a biocompatible biosensing platform for effective enzyme immobilization due to the excellent synergistic effects between the CeO2 nanoparticles and graphene sheet.
Graphical abstract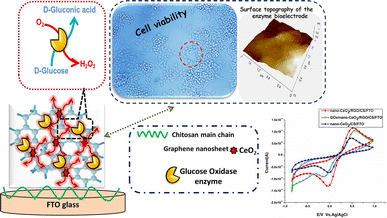 This is a preview of subscription content, log in to check access.
Access options
Buy single article
Instant access to the full article PDF.
US$ 39.95
Price includes VAT for USA
Subscribe to journal
Immediate online access to all issues from 2019. Subscription will auto renew annually.
US$ 199
This is the net price. Taxes to be calculated in checkout.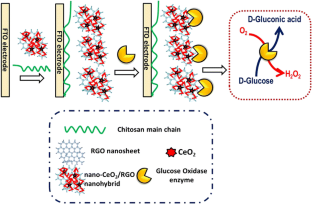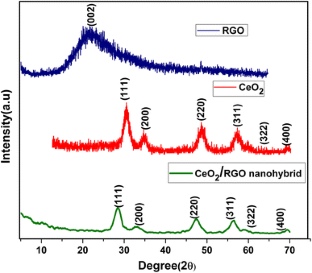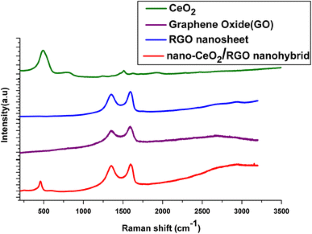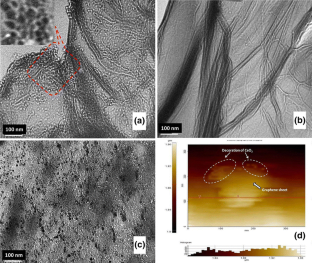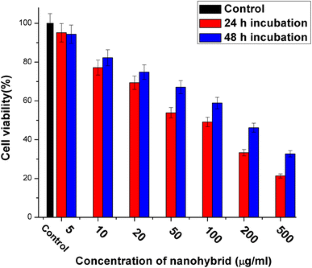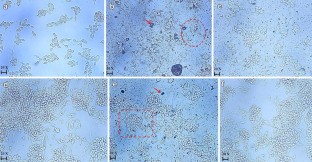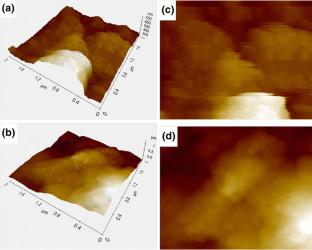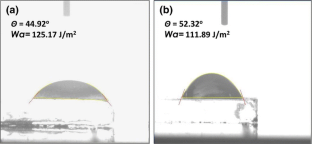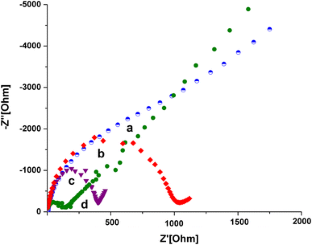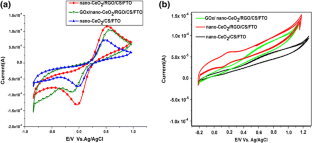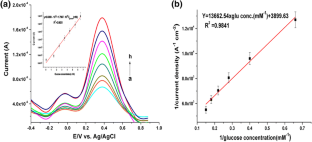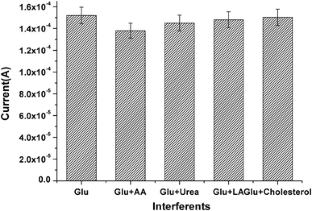 References
1.

Qureshia Anjum, Gurbuzb Yasar, Niazia Javed H (2012) Sensors Actuators B 171:62–76

2.

Aronson D (2008) Hyperglycemia and the pathobiology of diabetic complications. In: Cardiovascular diabetology: clinical, metabolic and inflammatory facets; Fisman FX, Tenenbaum A, Eds; Karger: Basel, Swizerland, pp 1–16

3.

Wild SR, Green A, Sicree R (2004) Diabetes Care 27:1047–1053

4.

Eliane PC, María JAS, Manuela K, Vivian F (2014) J Mol Catal B Enzym 99:56–67

5.

Teles FRR, Fonseca LP (2008) Mater Sci Eng C 28:1530–1543

6.

Wu X, Sprinkle M, Li X, Ming F, Berger C, Heer WAD (2008) Phys Rev Lett 101:026801

7.

Yoo JJ, Balakrishnan K, Huang J, Meunier V, Sumpter BG, Srivastava A, Conway M, Reddy ALM, Yu J, Vajtai R, Ajayan PM (2011) Nano Lett 11:1423–1427

8.

Yang S, Cui G, Pang S, Cao Q, Kolb U, Feng X, Maier J, Mullen K (2010) Chem Sus Chem 3:236–239

9.

Guo CX, Zhang LY, Miao J, Zhang J, Li CM (2013) Adv Energy Mater 3:167–171

10.

Mani V, Periasamy AP, Chen SM (2012) Electrochem Commun 17:75–78

11.

Mani V, Devadas B, Chen SM (2013) Biosens Bioelectron 41:309–315

12.

Park S, Ruoff RS (2009) Nat Nanotechnol 4:217–244

13.

Matsumoto Y, Koinuma M, Kim SY, Watanabe Y, Taniguchi T, Hatakeyama K, Tateishi H, Ida S (2010) ACS Appl Mater Interfaces 2:3461–3466

14.

Kamat PV (2010) J Phys Chem Lett 1:520–527

15.

Bolotin KI, Sikes KJ, Jiang Z, Klima M, Fudenberg G (2008) J Hone. Solid State Commun 146:351–355

16.

Liang YY, Li YG, Wang HL, Zhou JG, Wang J, Regier T (2011) Nat Mater 10:780–786

17.

Wu ZS, Ren WC, Wang DW, Li F, Liu BL, Cheng HM (2010) ACS Nano 10:5835–5842

18.

Zhu Y, James DK, Tour JM (2012) Adv Mater 24:4924–4955

19.

Cote LJ, Kim F, Huang JX (2009) Am Chem Soc J 131:1043–1049

20.

Srivastava M, Das AK, Khanra P, Uddin MdE, Kima NH, Lee JH (2013) Mater Chem A J 1:9792–9801

21.

De S, Mohanty S, Nayak SK (2014) J Mater Eng Perform 24(1):114–127

22.

Du J, Lai XY, Yang NL, Zhai J, Kisailus D, Su FB, Wang D, Jiang L (2011) ACS Nano 5:590–596

23.

De S, Mohanty S, Nayak SK (2015) Sens lett. doi:10.1166/s1.2015.3419

24.

Wang ZL, Li GR, Ou YL, Feng ZP, Qu DL, Tong YX (2011) J Phys Chem C 115:351–356

25.

Deluga GA, Salge JR, Schmidt LD, Verykios XE (2004) Science 303:993–997

26.

Li D, Muller MB, Gilje S, Kaner RB, Wallace GG (2008) Nat Nanotechnol 3:101

27.

Qiu JD, Huang J, Liang RP (2011) Sens Actuators B 160:287–294

28.

Erdem A, Muti M, Karadeniz H, Congur G, Canavar E (2012) Colloids Surf B 95:222–228

29.

Jiang L, Yao M, Liu B, Li Q, Liu R, Lv H, Lu S, Gong C, Zou B, Cui T, Liu B (2012) J Phys Chem C 116:11741–11745

30.

Shan CS, Yang HF, Song JF, Han DX, Ivaska A, Niu L (2009) Anal Chem 81:2378–2382

31.

Lu J, Do I, Drzal LT, Worden RM, Lee I (2008) ACS Nano 2:1825–1832

32.

Lin WJ, Liao CS, Jhang JH, Tsai YC (2009) Electrochem Commun 11:2153–2156

33.

Wu JF, Xu MQ, Zhao GC (2010) Electrochem Commun 12:175–177

34.

Wang Y, Li Y, Tang L, Lu J, Li J (2009) Electrochem Commun 11:889–892

35.

Li MX, Zhu JE, Zhang LL, Chen X, Zhang HM, Zhang FZ, Xu SL, Evans DG (2011) Nanoscale. doi:10.1039/C1NR10592B

36.

Luo J, Jiang SS, Zhang HY, Jiang JQ, Liu X (2012) Anal Chim Acta 709:47–53

37.

Lu LM, Li HB, Qu FL, Zhang XB, Shen GL, Yu RQ (2011) Biosens Bioelectron 26:3500–3504

38.

Liu Y, Wang M, Zhao F, Xu Z, Dong S (2005) Biosens Bioelectron 21:984–988

39.

Du D, Liu J, Zhang XY, Cui XL, Lin YH (2011) J Mater Chem 21:8032–8037

40.

Wang G, Bai JT, Wang YH, Ren ZY, Bai JB (2011) Scr Mater 65:339–342

41.

Amouzadeh M, Varkani TJN (2014) Sens Actuators B 202:475–482

42.

Hummers WS, Offeman RE (1958) Am Chem Soc J 80:1339

43.

Wang Y (2011) Guo CX, Liu JH, Chen T, Yang HB, Li CM. Dalton Trans 40:6388–6391

44.

Jha SK, Kumar CN, Raj RP, Jha NS, Mohan S (2014) Electrochim Acta 120:308–313

45.

Suh JKF, Matthew HWT (2000) Biomaterials 21:2589–2598

46.

Dunn GA, Zicha D (1995) J Cell Sci 108:1239–1249

47.

Muzzarelli C, Muzzarelli RAA (2002) J Inorg Biochem 92:89–94

48.

Bose S, Darsell J, Hosick HL, Yang L, Sarkar DK, Bandyopadhyay A (2002) J Mater Sci Mater Med 13:23–28

49.

Hannah S, Samuel SI (2005) Biomaterials 26:5492–5499

50.

Costa HS, Mansur AAP, Barbosa-Stancioli EF, Pereira MM, Mansur HS (2008) J Mater Sci 43:510–524

51.

Zhang M, Yuan R, Chai Y, Wang C, Wu X (2013) Anal Biochem 436:69–74

52.

Suni II (2008) Trends Anal Chem 27:604–611

53.

Maduraiveeran G, Ramaraj R (2007) J Electroanal Chem 608:52–58

54.

Liu X, Xie L, Li H (2012) J Electroanal Chem 682:158–163

55.

Devadas Balamurugan, Cheemalapati Srikanth, Chen Shen-Ming, Rajkumar Muniyandi (2014) RSC Adv 4:45895–45902

56.

Chettibi S, Wojcieszak R, Boudjennad EH, Belloni J, Bettahar MM, Keghouche N (2006) Catal Today 113:157–165

57.

Matharu Z, Sumanam G, Arya SK, Singh SP, Gupta V, Malhotra BD (2007) Langmuir 23(26):13188–13192

58.

Kang Xinhuang, Jun Wang Hong Wu, Aksay Ilhan A, Liu Jun, Lin Yuehe (2009) Biosens Bioelectron 25:901–905

59.

Teymourian Hazhir, Salimi Abdollah, Firoozi Somayeh, Korani Aazam (2014) Saied Soltanian Electrochimica Acta. doi:10.1016/j.electacta.2014.08.007

60.

Zhao ZW, Chen XJ, Tay BK, Chen JS, Han ZJ, Khor KA (2007) Biosens Bioelectron 23:135–139

61.

Wei Sun, Gao R, Jiao K (2007) J Phys Chem B 111:4560–4567

62.

Radoi A, Compagnone D, Devic E, Palleschi G (2007) Sens Actuators B 121:501–506

63.

Saha S, Arya SK, Singh SP, Sreenivas K, Malhotra BD, Gupta Vinay (2009) Biosens Bioelectron 24:2040–2045

64.

Solanki PR, Dhand C, Kaushik A, Ansari AA, Sood KN, Malhotra BD (2009) Sens Actuators B 141:551–556

65.

Ya YL, Shiu KK (2008) Electroanalysis 20:1542–1548

66.

Tang S, Wang XZ, Lei JP, Hu Z, Deng SY, Ju HX (2010) Biosens Bioelectron 26:432–436

67.

Wang YL, Liu L, Li MG, Xu SD, Gao F (2011) Biosens Bioelectron 30:107–111

68.

Palanisamy S, Karuppiah C, Chen S (2014) Colloids Surf B 114:164–169

69.

Patil D, Dung NQ, Jung H, Ahn SY, Jang DM, Kim D (2012) Biosens Bioelectron 31:176–181

70.

Yang L, Xiong H, Zhang X, Wang S (2011) Biosens Bioelectron 26:3801–3805

71.

Bao SJ, Li CM, Zang JF, Cui XQ, Qiao Y, Guo J (2008) Adv Funct Mater 18:591–599

72.

Wu S, Ju H, Liu Y (2007) Adv Funct Mater 17:585–592

73.

Cai Chang-Jun, Mao-Wen Xu, Bao Shu-Juan, Lei Chao, Jia Dian-Zeng (2012) RSC Adv 2:8172–8178
Acknowledgments
One of the author Miss Sriparna De thanks Mrs. Lakshmi Unnikrishnan and Mr. K. Prabakaran from LARPM, CIPET for the support of the electrochemical characterization. This research received no specific grant from any funding agency in the public, commercial, or not-for-profit sectors.
About this article
Cite this article
De, S., Mohanty, S. & Nayak, S.K. Nano-CeO2 decorated graphene based chitosan nanocomposites as enzymatic biosensing platform: fabrication and cellular biocompatibility assessment. Bioprocess Biosyst Eng 38, 1671–1683 (2015). https://doi.org/10.1007/s00449-015-1408-5
Received:

Accepted:

Published:

Issue Date:
Keywords
Green material

Graphene

CeO2 nanoparticles

Nanohybrid

Enzyme immobilization

Biocompatibility