Abstract
High concentration eutectic substrate solutions for the enzymatic production of l-cysteine were prepared. Eutectic melting of binary mixtures consisting of d,l-2-amino-Δ2-thiazoline-4-carboxylic acid (ATC) as a substrate and malonic acid occurred at 39 °C with an ATC mole fraction of 0.5. Formation of eutectic mixtures was confirmed using SEM, SEM–EDS, and XPS surface analyses. Sorbitol, MnSO4, and NaOH were used as supplements for the enzymatic reactions. Strategies for sequential addition of five compounds, including a binary ATC mixture and supplements, during preparation of eutectic substrate solutions were established. Eutectic substrate solutions were stable for 24 h. After 6 h of enzymatic reactions, a 550 mM l-cysteine yield was obtained from a 670 mM eutectic ATC solution.
This is a preview of subscription content, log in to check access.
Access options
Buy single article
Instant access to the full article PDF.
US$ 39.95
Price includes VAT for USA
Subscribe to journal
Immediate online access to all issues from 2019. Subscription will auto renew annually.
US$ 199
This is the net price. Taxes to be calculated in checkout.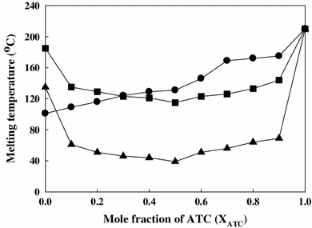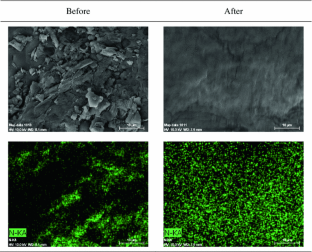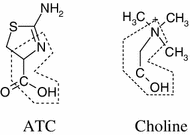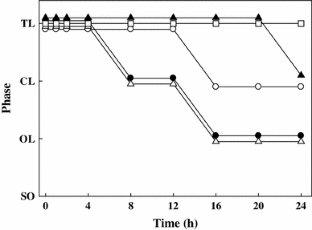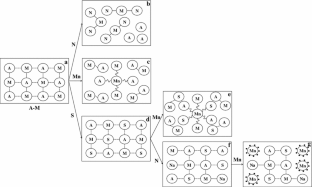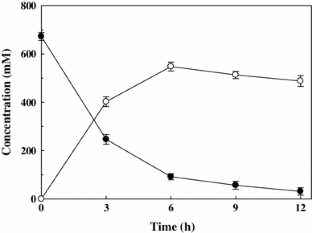 References
1.

Marino SM, Gladyshev VN (2011) Redox biology: computational approaches to the investigation of functional cysteine residues. Antioxid Redox Signal 15:135–146

2.

Angioloni A, Rosa MD (2007) Effects of cysteine and mixing conditions on white/whole dough rheological properties. J Food Eng 80:18–23

3.

Dilger RN, Baker DH (2007) Oral N-acetyl-l-cysteine is a safe and effective precursor of cysteine. J Anim Sci 85:1712–1718

4.

Hsu JM, Smith JC Jr (1983) Cysteine feeding affects urinary zinc excretion in normal and ethanol-treated rats. J Nutr 113:2171–2177

5.

Salaspuro VJ, Hietala JM, Marvola ML, Salaspuro MP (2006) Eliminating carcinogenic acetaldehyde by cysteine from saliva during smoking. Cancer Epidemiol Biomarkers Prev 15:146–149

6.

Shiraiwa T, Sado Y, Komure M, Kurokawa H (1987) Optical resolution by preferential crystallization of d,l-thiazolidine-4-carboxylic acid. Bull Chem Soc Jpn 60:3277–3283

7.

Ikeda M (2003) Amino acid production processes. Adv Biochem Eng Biotechnol 79:1–35

8.

Nakamori S, Kobayashi SI, Kobayashi C, Takagi H (1998) Overproduction of l-cysteine and l-cystine by Escherichia coli strains with a genetically altered serine acetyltransferase. Appl Environ Microbiol 64:1607–1611

9.

Shiba T, Takeda K, Yajima M, Tadano M (2002) Genes from Pseudomonas sp. strain BS involved in the conversion of l-2-amino-Δ2-thiazoline-4-carbonic acid to l-cysteine. Appl Environ Microbiol 68:2179–2187

10.

Baptist EW, Kredich NM (1977) Regulation of l-cystine transport in Salmonella typhimurium. J Bacteriol 131:111–118

11.

Kredich NM, Tomkins GM (1966) The enzymatic synthesis of l-cysteine in Escherichia coli and Salmonella typhimurium. J Biol Chem 241:4955–4965

12.

Vermeji P, Kertesz MA (1999) Pathways of assimilative sulfur metabolism in Pseudomonas putida. J Bacteriol 181:5833–5837

13.

Wada M, Takagi H (2006) Metabolic pathways and biotechnological production of l-cysteine. Appl Microbiol Biotechnol 73:48–54

14.

Wheeler PR, Coldham NG, Keating L, Gordon SV, Wooff EE, Parish T, Hewinson RG (2005) Functional demonstration of reverse transsulfuration in the Mycobacterium tuberculosis complex reveals that methionine is the preferred sulfur source for pathogenic Mycobacteria. J Biol Chem 280:8069–8078

15.

Sano K, Yokozeki K, Tamura F, Yasuda N, Noda I, Mitsugi K (1977) Microbial conversion of d,l-2-amino-Δ2-thiazoline-4-carboxylic acid to l-cysteine and l-cystine: screening of microorganisms and identification of products. Appl Environ Microbiol 34:806–810

16.

Nam KH, Ryu OH, Park J, Shin CS (1997) Effects of anoxic conditions on the enzymatic conversion of d,l-2-amino-thiazoline-4-carboxylic acid to l-cysteine. Acta Biotechnol 17:185–193

17.

Ohmachi T, Nishino M, Kawata M, Edo N, Funaki H, Narita M, Mori K, Tamura Y, Asada Y (2002) Identification, cloning, and sequencing of the genes involved in the conversion of d,l-2-amino-Δ2-thiazoline-4-carboxylic acid to l-cysteine in Pseudomonas sp. strain ON-4a. Biosci Biotechnol Biochem 66:1097–1104

18.

Pae KM, Ryu OH, Yoon HS, Shin CS (1992) Kinetic properties of a l-cysteine desulfhydrase-deficient mutant in the enzymic formation of l-cysteine from d,l-ATC. Biotechnol Lett 14:1143–1148

19.

Ryu OH, Ju JY, Shin CS (1997) Continuous l-cysteine production using immobilized cell reactors and product extractors. Process Biochem 32:201–209

20.

Ryu OH, Oh SW, Yoo SK, Shin CS (1995) The stability of l-ATC hydrolase participating in l-cysteine production. Biotechnol Lett 17:275–280

21.

Takagi H, Awano N, Kobayashi S, Noji M, Saito K, Nakamori S (1999) Overproduction of l-cysteine and l-cystine by expression of genes for feedback inhibition-insensitive serine acetyltransferase from Arabidopsis thaliana in Escherichia coli. FEMS Microbiol Lett 179:453–459

22.

Tamura Y, Nishino M, Ohmachi T, Asada Y (1998) N-Carbamoyl-l-cysteine as an intermediate in the bioconversion from d,l-2-amino-Δ2-thiazoline-4-carboxylic acid to l-cysteine by Pseudomonas sp. ON-4a. Biosci Biotechnol Biochem 62:2226–2229

23.

Wada M, Awano N, Haisa K, Takagi H, Nakamori S (2002) Purification, characterization and identification of cysteine desulfhydrase of Corynebacterium glutamicum, and its relationship to cysteine production. FEMS Microbiol Lett 217:103–107

24.

Youn SH, Park HW, Shin CS (2012) Enhanced dissolution of the substrate d,l-2-amino-Δ2-thiazoline-4-carboxylic acid and enzymatic production of l-cysteine at high concentrations. Eng Life Sci 12:514–517

25.

Gill I, Vulfson EN (1994) Enzymic catalysis in heterogeneous eutectic mixtures of substrates. Trends Biotechnol 12:118–122

26.

Murrell JN, Boucher EA (1982) Properties of liquids and solutions. Wiley, Chichester

27.

López-Fandiño R, Gill I, Vulfson EN (1994) Enzymatic catalysis in heterogenous mixtures of substrates: the role of the liquid phase and the effects of "Adjuvants". Biotechnol Bioeng 43:1016–1023

28.

Ahn JE, Kim C, Shin CS (2001) Enzymic synthesis of aspartame precursors from eutectic substrate mixtures. Process Biochem 37:279–285

29.

Gao C, Mayon P, MacManus DA, Vulfson EN (2000–2001) Novel enzymatic approach to the synthesis of flavonoid glycosides and their esters. Biotechnol Bioeng 71:235–243

30.

Gill I, Vulfson EN (1993) Enzymic synthesis of short peptides in heterogeneous mixtures of substrates. J Am Chem Soc 115:3348–3349

31.

Kim C, Shin CS (2001) Solvent-free enzymatic synthesis of alitame precursor using eutectic substrate mixtures. Enzym Microb Tech 28:611–616

32.

Kim HJ, Youn SH, Shin CS (2006) Lipase-catalyzed synthesis of sorbitol-fatty acid esters at extremely high substrate concentrations. J Biotechnol 123:174–184

33.

MacManus DA, Vulfson EN (2000) Regioselectivity of enzymatic glycosylation of 6-O-acyl glycosides in supersaturated solutions. Biotechnol Bioeng 69:585–590

34.

Youn SH, Kim HJ, Kim TH, Shin CS (2007) Lipase-catalyzed acylation of naringin with palmitic acid in highly concentrated homogeneous solutions. J Mol Catal B Enzym 46:26–31

35.

Yoon HS, Ryu OH, Shin CS (1992) Bioconversion of d,l-ATC to l-cysteine using whole cells. Korean J Appl Microbiol Biotech 20:681–686

36.

Gaitonde MK (1967) A spectrophotometric method for the direct determination of cysteine in the presence of other naturally occurring amino acids. Biochem J 104:627–633

37.

Abbott AP, Capper G, Davies DL, Rasheed RK, Tambyrajah V (2003) Novel solvent properties of choline chloride/urea mixtures. Chem Commun (1):70–71

38.

María PDD, Maugeri Z (2011) Ionic liquids in biotransformations: from proof-of-concept to emerging deep-eutectic-solvents. Curr Opin Chem Biol 15:220–225

39.

Maugeri Z, María PDD (2012) Novel choline-chloride-based deep-eutectic-solvents with renewable hydrogen bond donors: levulinic acid and sugar-based polyols. RSC Adv 2:421–425

40.

Abbott AP, Boothby D, Capper G, Davies DL, Rasheed RK (2004) Deep eutectic solvents formed between choline chloride and carboxylic acids: versatile alternatives to ionic liquids. J Am Chem Soc 126:9142–9147

41.

Choi YH, van Spronsen J, Dai Y, Verberne M, Hollmann F, Arends IW, Witkamp GJ, Verpoorte R (2011) Are natural deep eutectic solvents the missing link in understanding cellular metabolism and physiology? Plant Physiol 156:1701–1705

42.

Kim HJ, Kim JH, Youn SH, Shin CS (2006) Thermodynamic and morphological analysis of eutectic formation of CBZ-l-Asp and l-PheOMe·HCl mixtures. Thermochim Acta 441:168–175

43.

Passerini N, Albertini B, González-Rodríguez ML, Cavallari C, Rodriguez L (2002) Preparation and characterisation of ibuprofen–poloxamer 188 granules obtained by melt granulation. Eur J Pharm Sci 15:71–78

44.

Ryu OH, Shin CS (1990) Enzymatic characteristics in the bioconversion of d,l-ATC to l-cysteine. Korean J Appl Microbiol Biotech 18:49–55

45.

Zhang Q, De Oliveira Vigier K, Royer S, Jérôme F (2012) Deep eutectic solvents: syntheses, properties and applications. Chem Soc Rev 41:7108–7146

46.

Kim HJ, Youn SH, Shin CS (2009) Solubility-dependent melting temperature depression of binary substrate mixtures: a model study. Chem Eng J 146:449–455

47.

Sano K, Mitsugi K (1978) Enzymatic production of l-cysteine form d,l-2-amino-Δ2-thiazoline-4-carboxylic acid by Pseudomonas thiazolinophilum: optimal conditions for the enzyme formation and enzymatic reaction. Agric Biol Chem 12:2315–2321
Acknowledgments
This work was supported by the National Research Foundation of Korea (NRF) grant funded by the Korea government (MEST) (No. 2010-0022947).
Electronic supplementary material
Below is the link to the electronic supplementary material.
About this article
Cite this article
Youn, S.H., Park, H.W., Choe, D. et al. Preparation of eutectic substrate mixtures for enzymatic conversion of ATC to l-cysteine at high concentration levels. Bioprocess Biosyst Eng 37, 1193–1200 (2014). https://doi.org/10.1007/s00449-013-1090-4
Received:

Accepted:

Published:

Issue Date:
Keywords
l

-Cysteine

ATC

Eutectic mixture

Malonic acid

Enzymatic reaction