Abstract
In this study, we developed recombinant Escherichia coli strains expressing Lactococcus lactis subsp. lactis Il1403 glutamate decarboxylase (GadB) for the production of GABA from glutamate monosodium salt (MSG). Syntheses of GABA from MSG were examined by employing recombinant E. coli XL1-Blue as a whole cell biocatalyst in buffer solution. By increasing the concentration of E. coli XL1-Blue expressing GadB from the OD600 of 2–10, the concentration and conversion yield of GABA produced from 10 g/L of MSG could be increased from 4.3 to 4.8 g/L and from 70 to 78 %, respectively. Furthermore, E. coli XL1-Blue expressing GadB highly concentrated to the OD600 of 100 produced 76.2 g/L of GABA from 200 g/L of MSG with 62.4 % of GABA yield. Finally, nylon 4 could be synthesized by the bulk polymerization using 2-pyrrolidone that was prepared from microbially synthesized GABA by the reaction with Al2O3 as catalyst in toluene with the yield of 96 %.
This is a preview of subscription content, log in to check access.
Access options
Buy single article
Instant access to the full article PDF.
US$ 39.95
Price includes VAT for USA
Subscribe to journal
Immediate online access to all issues from 2019. Subscription will auto renew annually.
US$ 199
This is the net price. Taxes to be calculated in checkout.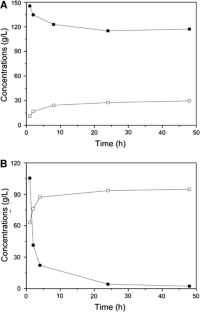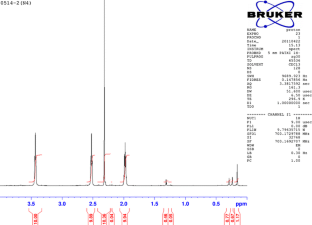 References
1.

Roberts E, Frankel S (1951) Glutamic acid decarboxylase in brain. J Biol Chem 188:789–795

2.

Stanton HC (1963) Mode of action of gamma aminobutyric acid on the cardiovascular system. Arch Int Pharmacodyn Ther 143:195–204

3.

Kim SH, Shin BH, Kim YH, Nam SW, Jeon SY (2007) Cloning and expression of a full-length glutamate decarboxylase gene from Lactobacillus brevis BH2. Biotechnol Bioprocess Eng 12:707–712

4.

Wang Q, Xin Y, Zhang F, Feng Z, Fu J, Luo L, Yin Z (2011) Enhanced γ-aminobutyric acid-forming activity of recombinant glutamate decarboxylase (gadA) from Escherichia coli. World J Microbiol Biotechnol 27:693–700

5.

Li H, Qiu T, Huang G, Cao Y (2010) Production of gamma-aminobutyric acid by Lactobacillus brevis NCL912 using fed-batch fermentation. Microb Cell Fact 9:85–92

6.

Huang J, Mei L-H, Wu H, Lin D (2007) Biosynthesis of γ-aminobutyric acid-(GABA) using immobilized whole cells of Lactobacillus brevis. World J Microbiol Biotechnol 23:865–871

7.

Vink ETH, Rabago KR, Glassner DA, Springs B, O'Conner RP, Kolstad J, Gruber PR (2004) The sustainability of NatureWorks™ polylactide polymers and Ingeo™ polylactide fibers: an update of the future. Macromol Biosci 4:551–564

8.

Cho HH, Jeon JW, Lee MH, Lee SH, Kwon ST (2011) Structure and physical properties of variously drawn nylon 6- ran-nylon 4 copolymer fibers. Text Sci Eng 48:150–155

9.

Tokiwa Y, Calabia BP, Ugwu CU, Aiba S (2009) Biodegradability of plastics. Mol Sci 10:3722–3742

10.

Park SJ, Lee TW, Lim S-C, Kim TW, Lee H, Kim MK, Lee SH, Song BK, Lee SY (2012) Biosynthesis of polyhydroxyalkanoates containing 2-hydroxybutyrate from unrelated carbon source by metabolically engineered Escherichia coli. Appl Microbiol Biotechnol 93:273–283

11.

Park SJ, Park JP, Lee SY (2002) Metabolic engineering of Escherichia coli for the production of medium-chain-length polyhydroxyalkanoates rich in specific monomers. FEMS Microbiol Lett 214:217–222

12.

Le Vo TD, Kim TW, Hong SH (2012) Effects of glutamate decarboxylase and gamma-aminobutyric acid (GABA) transporter on the bioconversion of GABA in engineered Escherichia coli. Bioprocess Biosyst Eng 35:645–650

13.

Roda J, Králiček J, Boušková Z (1977) On distribution of molecular weight of polypyrrolidone. Eur Polym J 13:119–121

14.

Higara K, Ueno Y, Oda K (2008) Glutamate decarboxylase from Lactobacillus brevis: activation by ammonium sulfate. Biosci Biotechnol Biochem 72:1299–1306

15.

Pennacchietti E, Lammens TM, Capitani G, Franssen MC, John RA, Bossa F, De Biase D (2009) Mutation of His465 alters the pH-dependent spectroscopic properties of Escherichia coli glutamate decarboxylase and broadens the range of its activity toward more alkaline pH. J Biol Chem 284:31587–31596

16.

Lee JW, Kim HU, Choi S, Yi J, Lee SY (2011) Microbial production of building block chemicals and polymers. Curr Opin Biotechnol 22:758–767

17.

Thakker C, Martínez I, San KY, Bennett GN (2012) Succinate production in Escherichia coli. Biotechnol J 7:213–224

18.

Rathnasingh C, Raj SM, Jo JE, Park S (2009) Development and evaluation of efficient recombinant Escherichia coli strains for the production of 3-hydroxypropionic acid from glycerol. Biotechnol Bioeng 104:729–739

19.

Yim H, Haselbeck R, Niu W, Pujol-Baxley C, Burgard A, Boldt J, Khandurina J, Trawick JD, Osterhout RE, Stephen R, Estadilla J, Teisan S, Schreyer HB, Andrae S, Yang TH, Lee SY, Burk MJ, Van Dien S (2011) Metabolic engineering of Escherichia coli for direct production of 1,4-butanediol. Nat Chem Biol 7:445–452

20.

Nakamura CE, Whited GM (2003) Metabolic engineering for the microbial production of 1,3-propanediol. Curr Opin Biotechnol 14:454–459

21.

Hermann T (2003) Industrial production of amino acids by coryneform bacteria. J Biotechnol 104:155–172

22.

Saskiawan I (2008) Biosynthesis of polyamide 4, a biobased and biodegradable polymer. Microbiol Indones 2:119–123
Acknowledgments
This work was supported by the R&D Program of MKE/KEIT (10033199 and 10033386) and a grant from the Next-Generation BioGreen 21 Program (SSAC, grant number: PJ008057), Rural Development Administration, Republic of Korea. Further support from Priority Research Centers Program through the National Research Foundation of Korea (NRF) funded by the MEST (2012-0006693) is appreciated.
About this article
Cite this article
Park, S.J., Kim, E.Y., Noh, W. et al. Synthesis of nylon 4 from gamma-aminobutyrate (GABA) produced by recombinant Escherichia coli . Bioprocess Biosyst Eng 36, 885–892 (2013). https://doi.org/10.1007/s00449-012-0821-2
Received:

Accepted:

Published:

Issue Date:
Keywords
Gamma-aminobutyrate (GABA)

MSG

Bioconversion

Recombinant E. coli

Glutamate decarboxylase

2-Pyrrolodine

Nylon 4