Abstract
Present report is aimed to study the batch kinetics of Lantana camara. Dynamic changes of parameters, such as pH, conductivity, wet and dry cell concentrations, consumption of major nutrients, carbon source and agitation speeds were investigated to understand the culture characteristics of suspended cells grown on MS + BAP + 2,4-D + NAA in shake flasks. Results indicated that the consumption of phosphate resulted in the onset of stationary phase in cultures. Maltose as carbon source resulted in production of maximum triterpenoid content (31.08 mg/L) while the least was found on glucose (10.69 mg/L). Notably, both did not support accumulation of betulinic acid. Sucrose, although stood second in terms of quantity (21.6 mg/L), supported the production of all the three triterpenoids-oleanolic, ursolic and betulinic acids. Maximum viable cultures were obtained at a rotation speed of 120 rpm. The present finding will form a background for further scale-up related studies.
This is a preview of subscription content, log in to check access.
Access options
Buy single article
Instant access to the full article PDF.
US$ 39.95
Price includes VAT for USA
Subscribe to journal
Immediate online access to all issues from 2019. Subscription will auto renew annually.
US$ 199
This is the net price. Taxes to be calculated in checkout.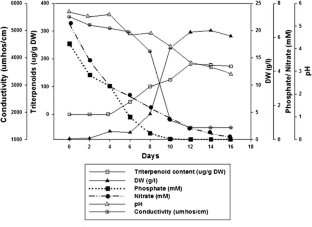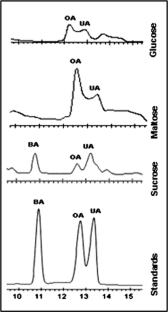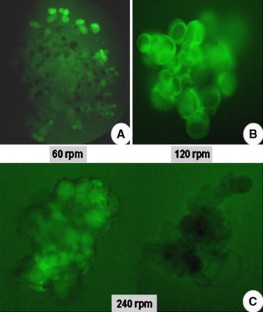 References
1.

Sharma OP, Sharma PD (1989) Natural products of the Lantana plant—the present and prospects. J Sci Ind Res 48:471–478

2.

Srivastava P, Kasoju N, Bora U, Chaturvedi R (2009) Dedifferentiation of leaf explants and cytotoxic activity of an aqueous extract of cell cultures of Lantana camara L. Plant Cell Tissue Organ Cult 99(1):1–7

3.

Raghu C, Ashok G, Dhanaraj SA, Suresh B, Vijayan P (2004) In vitro cytotoxic activity of Lantana camara Linn. Indian J Pharmacol 36(2):94–95

4.

Juang FC, Chen YF, Lin FM, Huang KF (2005) Constituents from the leaves of Lantana camara (IV). J Chin Med 16(2–3):149–155

5.

Dörnenburg H, Knorr D (1995) Strategies for the improvement of secondary metabolite production in plant cell cultures. Enzyme Microb Technol 17:674–684

6.

Murashige T, Skoog F (1962) A revised medium for rapid growth and bioassays with tobacco cultures. Physiol Plant 15:473–497

7.

Heinonen JK, Lahti RJ (1981) A new and convenient colorimetric determination of inorganic orthophosphate and its application to the assay of inorganic pyrophosphatase. Anal Biochem 113:313–317

8.

Goldman E, Jacobs R (1961) Determination of nitrates by ultraviolet absorption. J Am Water Works Assoc 53:187

9.

Nigra HM, Alvarez MA, Giulietti AM (1990) Effect of carbon and nitrogen sources on growth and solasodine production in batch suspension cultures of Solanum eleagnifolium Cav. Plant Cell Tissue Organ Cult 21:55–60

10.

Bhojwani SS, Razdan MK (1996) Plant tissue culture: theory and practice. Elsevier, Amsterdam

11.

Prakash G, Srivastava AK (2007) Azadirachtin production in stirred tank reactors by Azadirachta indica suspension culture. Process Biochem 42(1):93–97

12.

Fett-Neto AG, Zhang WY, Dicosmo F (1994) Kinetics of taxol production, growth and nutrient uptake in cell suspensions of Taxus cuspidate. Biotechnol Bioeng 44:205–210

13.

Prakash G, Emmannuel CJSK, Srivastava AK (2005) Variability of azadirachtin in Azadirachta indica (neem) and batch kinetics studies of cell suspension culture. Biotechnol Bioprocess Eng 10:198–204

14.

Arias-Castro C, Scragg AH, Rodriguez-Mendiola MA (1993) The effect of cultural conditions on the accumulation of formononetin by suspension cultures of Glycyrrhiza glabra. Plant Cell Tissue Organ Cult 34(1):63–70

15.

Kinnersley AM, Henderson WE (1988) Alternative carbohydrates promote differentiation of plant cells. Plant Cell Tissue Organ Cult 15(1):3–16

16.

Choi HK, Kim SI, Son JS, Hong SS, Lee HS, Chung IS, Lee HJ (2000) Intermittent maltose feeding enhances paclitaxel production in suspension culture of Taxus chinensis cells. Biotechnol Lett 22(22):1793–1796

17.

Shinde AN, Malpathak N, Fulzele DP (2009) Studied enhancement strategies for phytoestrogens production in shake flasks by suspension culture of Psoralea corylifolia. Bioresour Technol 100:1833–1839

18.

Zha XQ, Luo JP, Jiang ST, Wang JH (2007) Enhancement of polysaccharide production in suspension cultures of protocorm-like bodies from Dendrobium huoshanense by optimization of medium compositions and feeding of sucrose. Process Biochem 42:344–351

19.

Chattopadhyay S, Farkya S, Srivastava AK, Bisaria VS (2002) Bioprocess considerations for production of secondary metabolites by plant cell suspension cultures. Biotechnol Bioprocess Eng 7:138–149
About this article
Cite this article
Srivastava, P., Sisodia, V. & Chaturvedi, R. Effect of culture conditions on synthesis of triterpenoids in suspension cultures of Lantana camara L.. Bioprocess Biosyst Eng 34, 75–80 (2011). https://doi.org/10.1007/s00449-010-0448-0
Received:

Accepted:

Published:

Issue Date:
Keywords
Batch kinetics

Cell suspension cultures

Lantana camara

Triterpenoids