Abstract
Volcano spreading, with its characteristic sector grabens, is caused by outward flow of weak substrata due to gravitational loading. This process is now known to affect many present-day edifices. A volcano intrusive complex can form an important component of an edifice and may induce deformation while it develops. Such intrusions are clearly observed in ancient eroded volcanoes, like the Scottish Palaeocene centres, or in geophysical studies such as in La Réunion, or inferred from large calderas, such as in Hawaii, the Canaries or Galapagos volcanoes. Volcano gravitational spreading and intrusive complex emplacement may act simultaneously within an edifice. We explore the coupling and interactions between these two processes. We use scaled analogue models, where an intrusive complex made of Golden syrup is emplaced within a granular model volcano based on a substratum of a ductile silicone layer overlain by a brittle granular layer. We model specifically the large intrusive complex growth and do not model small-scale and short-lived events, such as dyke intrusion, that develop above the intrusive complex. The models show that the intrusive complex develops in continual competition between upward bulging and lateral gravity spreading. The brittle substratum strongly controls the deformation style, the intrusion shape and also controls the balance between intrusive complex spreading and ductile layer-related gravitational spreading. In the models, intrusive complex emplacement and spreading produce similar structures to those formed during volcano gravitational spreading alone (i.e. grabens, folds, en échelon fractures). Therefore, simple analysis of fault geometry and fault kinetic indicators is not sufficient to distinguish gravitational from intrusive complex spreading, except when the intrusive complex is eccentric from the volcano centre. However, the displacement fields obtained for (1) a solely gravitational spreading volcano and for (2) a gravitational spreading volcano with a growing and spreading intrusive complex are very different. Consequently, deformation fields (like those obtained from geodetic monitoring) can give a strong indication of the presence of a spreading intrusive complex. We compare the models with field observations and geophysical evidence on active volcanoes such as La Réunion Island (Indian Ocean), Ometepe Island (Nicaragua) and eroded volcanic remnants such as Ardnamurchan (Scotland) and suggest that a combination between gravitational and intrusive complex spreading has been active.
This is a preview of subscription content, log in to check access.
Access options
Buy single article
Instant access to the full article PDF.
US$ 39.95
Price includes VAT for USA
Subscribe to journal
Immediate online access to all issues from 2019. Subscription will auto renew annually.
US$ 199
This is the net price. Taxes to be calculated in checkout.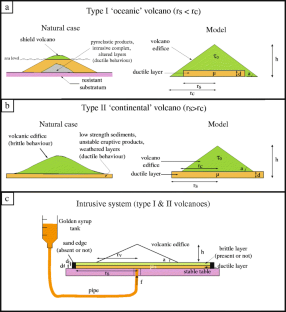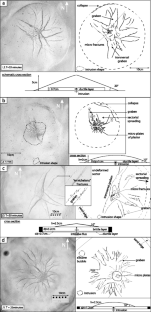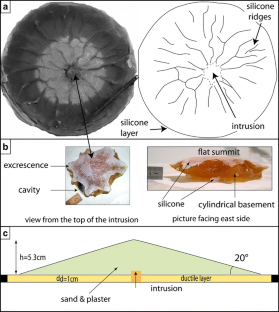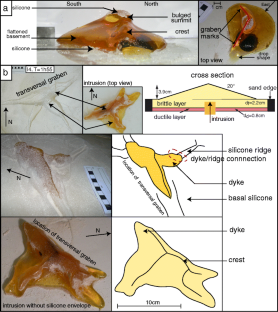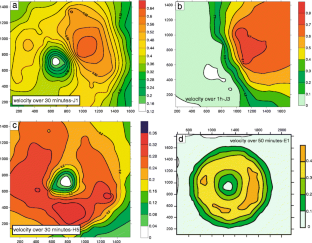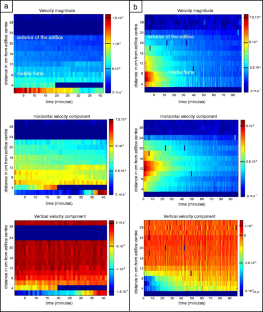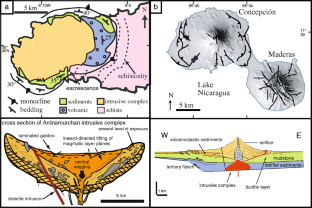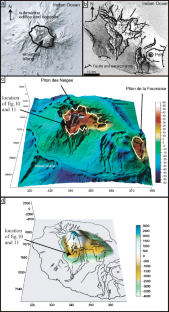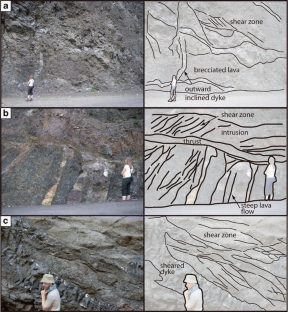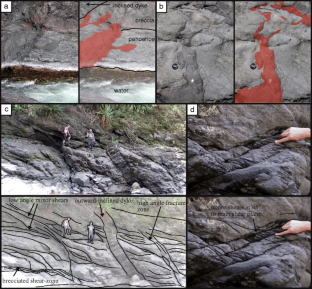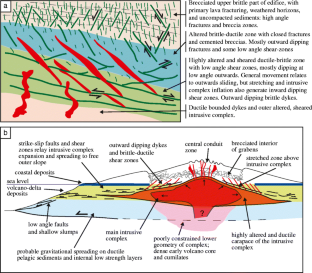 References
Annen C, Lénat JF, Provost A (2001) The long-term growth of volcanic edifices: numerical modeling of the role of dyke intrusion and lava-flow emplacement. J Volcanol Geotherm Res 105:263–289

Arnaud N (2005) Les Processus de démantèlement des volcans, cas d'un volcan bouclier en milieu océanique : Le Piton des Neiges (île de La Réunion). PhD Thesis, Université de La Réunion, Saint Denis

Bachèlery P (1981) Le Piton de la Fournaise (Ile de la Réunion): étude volcanologique, structurale et pétrologique. PhD Thesis, Université Blaise Pascal, Clermont-Ferrand

Bailey EB, Clough CT, Wright WB, Richey JE, Wilson GV (1924) Tertiary and post-tertiary geology of Mull Loch Aline and Oban. British Geological Survey. Mem Geol Surv Great Brit 44:172–184

Beauducel F, Cornet FH, Suhanto E, Duquesnoy T, Kasser M (2000) Constraints on magma flux from displacements data at Merapi volcano, Java. J Geophys Res 105:8193–8204

Borgia A (1994) Dynamic basis of volcano spreading. J Geophys Res 99:17791–17804

Borgia A, van Wyk de Vries B (2003) The volcano-tectonic evolution of Concepción, Nicaragua. Bull Volcanol 65:248–266

Borgia A, Burr J, Montero W, Morales LD, Alvarado GE (1990) Fault-propagation folds induced by gravitational failure and slumping of the Central Costa Rica volcanic range: implications for large terrestrial and Martian volcanic edifices. J Geophys Res 95:14,357–14,382

Borgia A, Ferrari L, Pasquarè G (1992) Importance of gravitational spreading in the tectonic and volcanic evolution of Mount Etna. Nature 357:231–235

Borgia A, Delaney PT, Denlinger RP (2000) Spreading volcanoes. Annu Rev Earth Planet Sci 28:3409–3412

Brooks BA, Foster J, Sandwell D, Wolfe CJ, Okubo P, Poland M, Myer D (2008) Magmatically triggered slow slip at Kilauea Volcano, Hawaii. Science 321(5893):1177

Carena S, Borgia A, Pasquarè G, Battaglia A, Ferraris M, Martelli L, De Nardo MT (2000) Gravity synclines. J Geophys Res 105:21,819–21,833

Cayol V, Dieterich JH, Okamura AT, Miklius A (2000) High magma storage rates before the 1983 eruption of Kilauea, Hawaii. Science 288:2343. doi:10.1126/science.288.5475.2343

Cecchi E (2003) Reconstruction 3D pour la volcanologie : apports d'une méthode multi-vues par photogrammétrie numérique. PhD Thesis, Université B.Pascal, Clermont-Ferrand, pp. 132–134

Chiocci FL, Coltelli M, Bosman A, Cavallaro D (2011) Continental margin large-scale instability controlling the flank sliding of Etna volcano. Earth Planet Sci Lett 305:57–64

Clague DA, Denlinger RP (1994) Role of olivine cumulates in destabilizing the flanks of Hawaiian volcanoes. Bull Volcanol 56:425–434

Delaney PT, Fiske RS, Miklius A, Okamura AT, Sako M (1990) Deep magma body beneath the summit and rift zones of Kilauea Volcano, Hawaii. Science 247:1311–1346

Delcamp A, van Wyk de Vries B, James MR (2008) The influence of edifice slope and substrata on volcano spreading. J Volcanol Geotherm Res 177:925–943

Dieterich JH (1988) Growth and persistence of Hawaiian volcanic rift zones. J Geophys Res 93:4258–4270

Donnadieu F (2000) Déstabilisation des édifices volcaniques par les cryptodômes: modélisation analogique et approche numérique. PhD Thesis, Université B.Pascal, Clermont-Ferrand, p. 39

Famin V, Michon L (2010) Volcano destabilization by magma injections in a detachment. Geology 38:219–222

Francis P, Oppenheimer C, Stevenson D (1993) Endogenous growth of persistently active volcanoes. Nature 366:554–557

Froger JL, Fukushima Y, Briole P, Staudacher T, Souriot T, Villeneuve N (2004) The deformation field of the August 2003 eruption at Piton de la Fournaise, Reunion Island, mapped by ASAR interferometry. Geophys Res Letters 31:L14601, 5 PP

Fukushima Y, Cayol V, Durand P (2005) Finding realistic dike models from interferometric synthetic aperture radar data: the February 2000 eruption of Piton de la Fournaise. J Geophys Res 110. doi:10.1029/2004JB003268

Gailler LS (2010) Structure interne d'un système volcanique océanique de type point chaud, La Réunion: Approches géophysiques. PhD thesis, University B. Pascal, Clermont-Ferrand

Gailler LS, Lénat JF (2010) Three-dimensional structure of the submarine flanks of La Réunion inferred from geophysical data. J Geophys Res B: Solid Earth 115:B12105

Gailler LS, Lénat JF, Lambert M, Levieux G, Villeneuve N, Froger JL (2009) Gravity structure of Piton de la Fournaise volcano and inferred mass transfer during the 2007 crisis. J Volcanol Geotherm Res 184:31–48

Hasenaka T, Carmichael ISE (1985) The cinder cone of Michoacan-Guanajauto, Central Mexico: their age, volume, distribution and magma discharge rate. J Volcanol Geotherm Res 25:105–124

Hill DP, Zucca JJ (1987) Geophysical constraints on the structure of Kilauea and Mauna Loa volcanoes and some implications for seismomagmatic processes. U.S. Geol Surv Prof Pap 1350 pp 903–917

Holohan EP, van Wyk de Vries B, Troll VR (2008) Analogue models of caldera collapse in strike-slip tectonic regimes. Bull Volcanol. doi:10.1007/s00445-007-0166-x

Hubbert MK (1937) Theory of scale models as applied to the study of geologic structures. Bull Geol Soc Am 48:1459–1520

Kauahikaua J, Hildenbrand TG, Webring M (2000) Deep magmatic structures of Hawaiian volcanoes; imaged by three-dimensional gravity models. Geology 28(10):883–886

Lebas E (2009) Genèse et nature de la fracturation des édifices volcaniques: de l'échelle du volcan à l'échelle de la coulée. Ms Thesis, University B. Pascal, Clermont-Ferrand, p. 51

Lénat JF, Gibert-Malengreau B, Galdeano A (2001) A new model for the evolution of the volcanic island of Réunion (Indian Ocean). J Geophys Res B106(5):8645–8663

Malengreau B, Lénat JF, Froger JL (1999) Structure of Réunion Island (Indian Ocean) inferred from the interpretation of gravity anomalies. J Volcanol Geotherm Res 88:131–146

Marsh BD (1981) On the crystallinity, probability of occurrence, and rheology of lava and magma. Contrib Mineral Petrol 78:85–98

Mathieu L, van Wyk de Vries B (2009) Edifice and substrata deformation induced by intrusive complexes and gravitational loading in the Mull volcano (Scotland). Bull Volcanol 71(10):1133–1148

Mathieu L, van Wyk de Vries B, Holohan EP, Troll VR (2008) Dykes, cups, saucers and sills: analogue experiments on magma intrusion into brittle rocks. Earth Planet Sci Lett 271(1–4):1–13

McNight SB, Williams SN (1997) Old cinder cone or young composite volcano? The nature of Cerro Negro, Nicaragua. Geology 25:339–342

Merle O, Borgia A (1996) Scaled experiments of volcanic spreading. J Geophys Res 101:13,805–13,817

Merle O, Lénat JF (2003) Hybrid collapse mechanism at Piton de La Fournaise volcano, Réunion Island, Indian Ocean. J Geophys Res 108(B3):2166

Merle O, Vendeville B (1992) Modélisation analogique de chevauchements induits par des intrusions magmatiques. C R Acad Sci Paris 315(série II):1541–1547

Merle O, Mairine P, Michon L, Bachèlery P, Smietana M (2010) Calderas, landslides and paleo-canyons on Piton de la Fournaise volcano (La Réunion Island, Indian Ocean). J Volcanol Geotherm Res 189:131–142

Michon L, Saint-Ange F (2008) Morphology of Piton de la Fournaise basaltic shield volcano (La Réunion Island): characterization and implication in the volcano evolution. J Volcanol Geotherm Res 113(B03203):1–19

Michon L, Saint-Ange F, Bachèlery P, Villeneuve N, Staudacher T (2007) Role of the structural inheritance of the oceanic lithosphere in the magmato-tectonic evolution of Piton de la Fournaise volcano (La Réunion Island). J Geophys Res 112:B04205

Middleton GV, Wilcock PR (1994) Mechanics in the Earth and environmental sciences. Cambridge University Press, Cambridge

Mogi (1958) Relation between the eruptions of various volcanoes and deformations of the ground surfaces around them. Bull Earth Res Inst 36:99–134

Morgan JK, McGovern PJ (2005) Discrete element simulations of gravitational volcanic deformation: 1. Deformation structures and geometries. J Geophy Res 110:B05402. doi:10.1029/2004JB003252

Morgan JK, Moore GF, Clague DA (2003) Slope failure and volcanic spreading along the submarine south flank of Kilauea volcano, Hawaii. J Geophy Res 108:24–15. doi:10.1029/2003JB002411

Münn S, Walter TR, Klügel A (2006) Gravitationnal spreading controls rift zones and flank instabilities on El Hierro, Canary Island. Geol Mag 143(3):257–268

Murase T, McBirney AR (1973) Properties of some common igneous rocks and their melts at high temperatures. Bull Geol Soc Amer 84:3563–3592

O'Driscoll B, Troll VR, Reavy J, Turner P (2006) The Great Eucrite intrusion of Ardnamurchan, Scotland: re-evaluation of the ring-dyke concept. Geology 34:189–192

Oehler JF, van Wyk de Vries B, Labazuy P (2005) Landslides and spreading of oceanic hot-spot and arc shield volcanoes on Low Strength Layers (LSLs): an analogue modeling approach. J Volcanol Geotherm Res 144(1–4):169–189

Okada Y (1992) Internal deformation due to shear and tensile faults in a half-space. Bull Seism Soc Am 82:1018–1040

Okubo S, Watanabe H (1989) Gravity change caused by a fissure eruption. Geophys Res Lett 16:445–448

Okubo PG, Benz HM, Chouet BA (1997) Imaging the crustal magma sources beneath Mauna Loa and Kilauea volcanoes, Hawaii. Geology 25:865–870

Ramberg H (1981) Gravity, deformation and the Earth's crust in theory, experiments and geologic application, vol 2. Academic, London, p 452

Rançon JP (1985) Hydrothermal history of Piton des Neiges volcano (Réunion Island, Indian Ocean). J Volcanol Geotherm Res 26:297–315

Rançon JP (1990) Lithostratigraphie du forage du Grand Brûlé. Implications volcanologiques. In: Lénat JF (ed) Le volcanisme de la Réunion. Monographie. Centre de Recherches Scientifiques, Clermont-Ferrand, pp 187–200

Rançon JP, Lerebour P, Auge T (1987) Mise en évidence par forage d'une chambre magmatique ancienne à l'aplomb de la zone orientale du Piton de La Fournaise (Ile de La Réunion). Implications volcanologiques. CR Acad Sc Paris 304:55–60

Robson S, Shortis MR (2004) Visual Measurement System. http://www.geomsoft.com

Roche O, van Wyk de Vries B, Druitt TH (2001) Sub-surface structures and collapse mechanisms of summit pit craters. J Volcanol Geotherm Res 105:1–18

Rosenberg CL (2001) Deformation of partially molten granite: a review and comparison of experimental and natural case studies. Int J Earth Sciences 90:60–76

Swanson DA, Duffield WA, Fiske RS (1976) Displacement of the south flank of Kilauea Volcano: the result of forceful intrusion of magma into the rift zone. US Geol Surv Prof Pap 963:39

Tyrell GM (1928) The geology of Arran. PhD Thesis, Glasgow University, British Geological Survey

Upton BGJ, Wadsworth WJ (1965) Geology of Réunion Island, Indian Ocean. Nature 207:151–154

Van Bemmelen RW (1949) The geology of Indonesia: general geology of Indonesia and adjacent archipelagos. Government Printing Office, The Hague

van Wyk de Vries B, Matela R (1998) Volcano-induced deformation: numerical models of substratum flexure, spreading and extrusion. J Volcanol Geotherm Res 81:1–18

van Wyk de Vries B, Cecchi E, Robineau B, Merle O, Batchèlery P (2001) Factors governing the volcano-tectonic evolution of La Réunion Island: a morphological, structural and laboratory modelling approach. Journal of Conference Abstracts 6:800

Wadge G (1982) Steady state of volcanism: evidence from eruptive histories of polygenetic volcanoes. J Volcanol Geotherm Res 87:4035–4039

Walter TR, Klügel A, Münn S (2006) Rift zone formation on overlapping volcanoes by gravitational spreading. Terra Nova 18:26–33

Wicks CW, Dzurisin D, Ingebritsen S, Thatcher W, Lu Z, Iverson J (2002) Magmatic activity beneath the quiescent Three Sisters volcanic center, central Oregon Cascade range, USA. Geophys Res Let 29:10–1029

Wooller L, van Wyk de Vries B, Murray JB, Rymer H, Meyer S (2004) Volcano spreading controlled by dipping substrata. Geology 32(7):573–576
Acknowledgements
Tate and Lyle kindly provided us with all the Golden syrup we wished for. The work was partially supported by ANR 06-CATT-013-01 grant VOLKARISK. The authors acknowledge the two anonymous reviewers for their constructive comments that greatly help to improve the manuscript.
Additional information
Editorial responsibility: J.C. Phillips
About this article
Cite this article
Delcamp, A., van Wyk de Vries, B., James, M.R. et al. Relationships between volcano gravitational spreading and magma intrusion. Bull Volcanol 74, 743–765 (2012). https://doi.org/10.1007/s00445-011-0558-9
Received:

Accepted:

Published:

Issue Date:
Keywords
Volcano

Intrusive complex

Spreading

Gravitational spreading

Rift zone

Analogue models