Abstract
Osteoarthritis (OA) is aggravated in menopausal women possibly because of changed serum estrogen levels. Estradiol has been postulated to affect oxidative stress induced by reactive oxygen species (ROS) in articular chondrocytes. We generated ROS in cultured bovine articular chondrocytes by incubating them with combined Fe2SO4, vitamin C, and hydrogen peroxide. The release of thiobarbituric-acid-reactive substances (TBARS, lipid peroxidation) and lactate dehydrogenase (LDH, membrane damage) was measured photometrically. Various estradiol doses and vitamin E, serving as control with an established anti-oxidative capacity, were applied either upon each exchange of medium and during radical production (strategy 1) or only during radical production (strategy 2). In chondrocytes incubated according to strategy 1, the production of TBARS and LDH release were significantly suppressed by 10−10–10−4 M estradiol or by vitamin E. Under strategy 2, the production of TBARS was significantly suppressed at estradiol concentrations higher than 10−6 M, whereas LDH release was inhibited at concentrations of 10−6–10−4 M. Vitamin E showed no significant effects. As repeated application of estradiol and vitamin E produced the best results, estradiol, like vitamin E, was speculated to accumulate in the plasma membrane and to decrease membrane fluidity resulting in protection against lipid peroxidation (non-genomic effect). Thus, in contrast to the neuroprotective effect of 17β-estradiol in supraphysiological doses reported recently, the anti-oxidative potential of estradiol appears to protect articular chondrocytes from ROS-induced damage when the hormone is given repeatedly in a physiological range. Decreased estradiol levels may therefore contribute to menopausal OA in the long term.
This is a preview of subscription content, log in to check access.
Access options
Buy single article
Instant access to the full article PDF.
US$ 39.95
Price includes VAT for USA
Subscribe to journal
Immediate online access to all issues from 2019. Subscription will auto renew annually.
US$ 199
This is the net price. Taxes to be calculated in checkout.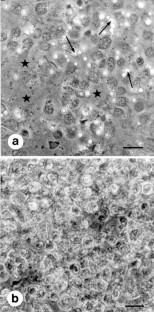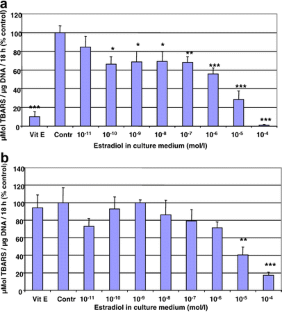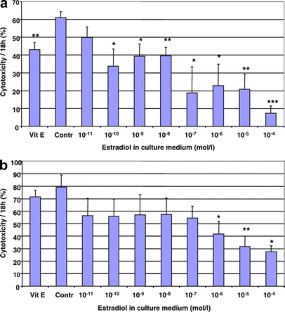 References
Arteaga E, Rojas A, Villaseca P, Bianchi M (2000) The effect of 17beta-estradiol and alpha-tocopherol on the oxidation of LDL cholesterol from postmenopausal women and the minor effect of gamma-tocopherol and melatonin. Menopause 7:112–116

Arteaga E, Villaseca P, Bianchi M, Rojas A, Marshall G (2003) Raloxifene is a better antioxidant of low-density lipoprotein than estradiol or tamoxifen in postmenopausal women in vitro. Menopause 10:142–146

Ayres S, Tang M, Subbiah MT (1996) Estradiol-17beta as an antioxidant: some distinct features when compared with common fat-soluble antioxidants. J Lab Clin Med 128:367–375

Bates EJ, Lowther DA, Handley CJ (1984) Oxygen free-radicals mediate an inhibition of proteoglycan synthesis in cultured articular cartilage. Ann Rheum Dis 43:462–469

Bednarek-Tupikowska G, Bohdanowicz-Pawlak A, Bidzinska B, Milewicz A, Antonowicz-Juchniewicz J, Andrzejak R (2001) Serum lipid peroxide levels and erythrocyte glutathione peroxidase and superoxide dismutase activity in premenopausal and postmenopausal women. Gynecol Endocrinol 15:298–303

Brigelius-Flohé R, Traber MG (1999) Vitamin E: function and metabolism. FASEB J 13:1145–1155

Brigelius-Flohé R, Kelly FJ, Salonen JT, Neuzil J, Zingg JM, Azzi A (2002) The European perspective on vitamin E: current knowledge and future research. Am J Clin Nutr 76:703–716

Buege JA, Aust SD (1978) Microsomal lipid peroxidation. Methods Enzymol 52:302–310

Cadenas E (1989) Biochemistry of oxygen toxicity. Annu Rev Biochem 58:79–110

Cutollo M, Balleari E, Giusti M, Monachesi M, Accardo S (1986) Sex hormone status in women suffering from rheumatoid arthritis. J Rheumatol 13:1019–1023

Dequeker J (1985) The relationship between osteoporosis and osteoarthritis. Clin Rheum Dis 11:271–296

Dudenhausen JW, Schneider HPG, Bastert G (2003) Frauenheilkunde und Geburtshilfe, 2. Auflage, de Gruyter, Berlin New York

Felson DT (1990) The epidemiology of knee osteoarthritis: results from the Framingham osteoarthritis study. Semin Arthritis Rheum 20:42–50

Ham KD, Loeser RF, Lindgren BR, Carlson CS (2002) Effects of long-term estrogen replacement therapy on osteoarthritis severity in cynomolgus monkeys. Arthritis Rheum 46:1956–1964

Heron P, Daya S (2000) 17Beta-estradiol protects against quinolinic acid-induced lipid peroxidation in the rat brain. Metab Brain Dis 15:267–274

Jain SK (1983) Vitamin E and stabilization of membrane lipid organization in red blood cells with peroxidative damage. Biomed Biochim Acta 43:43–47

Karsten U, Wollenberger A (1977) Improvements in the ethidium bromide method for direct fluorometric estimation of DNA and RNA in cell and tissue homogenates. Anal Biochem 77:464–470

Kuhl H (2001) Natürliche und synthetische Steroidhormone. In: Diedrich K (ed) Klinik der Frauenheilkunde und Geburtshilfe, Bd. 1, Endokrinologie und Reproduktionsmedizin I. Urban & Fischer, München Jena, p 78

Kurz B, Schünke M (1997) Articular chondrocytes and synoviocytes in culture: influence of antioxidants on lipid peroxidation and proliferation. Ann Anat 179:439–446

Kurz B, Steinhagen J, Schünke M (1999) Articular chondrocytes and synoviocytes in a co-culture system: influence on reactive oxygen species-induced cytotoxicity and lipid peroxidation. Cell Tissue Res 296:555–563

Kurz B, Jost B, Schünke M (2002) Dietary vitamins and selenium diminish the development of mechanically induced osteoarthritis and increase the expression of antioxidative enzymes in the knee joint of STR/1N mice. Osteoarthritis Cartilage 10:119–126

Lawrence JS (1977) Rheumatism in populations. Heinemann, London

Leal AM, Begona Ruiz-Larrea M, Martinez R, Lacort M (1998) Cytoprotective actions of estrogens against tert-butyl hydroperoxide-induced toxicity in hepatocytes. Biochem Pharmacol 56:1463–1469

Liang Y, Belford S, Tang F, Prokai L, Simpkins JW, Hughes JA (2001) Membrane fluidity effects of estratrienes. Brain Res Bull 54:661–668

Liehr JG, Roy D (1998) Pro-oxidant and antioxidant effects of estrogens. In: Armstrong D (ed) Free radical and antioxidant protocols. Humana, Totowa, pp 425–435

Mattey DL, Nixon N, Alldersea JE, Cotton W, Fryer AA, Zhao L, Jones P, Strange RC (1993) Alpha, mu and pi class glutathione S-transferases in human synovium and cultured synovial fibroblasts: effects of interleukin-1 alpha, H2O2 and inhibition of eicosanoid synthesis. Free Rad Res Commun 19:159–171

Mattson MP, Robinson N, Guo Q (1997) Estrogens stabilize mitochondrial function and protect neural cells against the pro-apoptotic action of mutant presenilin-1. Neuroreport 8:3817–3821

Mazetti I, Grigolo B, Pulsatelli L, Dolzani P, Silvestri T, Roseti L, Meliconi R, Facchini A (2001) Differential roles of nitric oxide and oxygen radicals in chondrocytes affected by osteoarthritis and rheumatoid arthritis. Clin Sci (Lond) 101:593–599

Nevitt MC, Cummings SR, Lane NE, Hochberg MC, Scott JC, Pressman AR, Genant HK, Cauley JA (1996) Association of estrogen replacement therapy with the risk of osteoarthritis of the hip in elderly white women. Arch Intern Med 156:2073–2080

Rogers FB, Lansbury J (1956) Urinary gonadotrophin secretion in osteoarthritis. Am J Med Sci 232:419–420

Sawada H, Masakazu I, Kihara T, Urushitani M, Akaike A, Shimohama S (1998) Estradiol protects mesencephalic dopaminergic neurons from oxidative stress-induced neuronal death. J Neurosci Res 54:707–719

Schalwijk J, Berg WB van den, Putte LB van de, Joosten LA (1985) Hydrogen peroxide suppresses the proteoglycan synthesis of intact articular cartilage. J Rheumatol 12:205–210

Schwartz Z, Gates PA, Nasatzky E, Sylvia VL, Mendez J, Dean DD, Boyan BD (1996) Effect of 17 beta-estradiol on chondrocyte membrane fluidity and phospholipid metabolism is membrane-specific, sex-specific, and cell maturation-dependent. Biochim Biophys Acta 1282:1–10

Schwenke DC (1998) Aging, menopause, and free radicals. Semin Reprod Endocrinol 16:281–308

Spector TD, Champion GD (1989) Generalised osteoarthritis: a hormonally mediated disease. Ann Rheum Dis 48:523–527

Spector TD, Perry LA, Tubb G, Huskisson EC (1987) Androgen status of women with rheumatoid arthritis. Br J Rheumatol 26:316–318

Spector TD, Perry LA, Jubb RW (1991) Endogenous sex steroid levels in women with generalised osteoarthritis. Clin Rheum 10:316–319

Spector TD, Nandra D, Hart DJ, Doyle DV (1997) Is hormone replacement therapy protective for hand and knee osteoarthritis in women? The Chingford study. Ann Rheum Dis 56:432–434

Strecker JR, Lauritzen C (1989) Praxis der Hormonbehandlung im Klimakterium. Bücherei Frauenarztes 29:9

Suleimanov SS, Denisov IP, Sergeev PV (1985) Nature of the recognition system of uterine cell plasma membranes for estradiol. Farmakol Toksikol 48:58–61

Tiku ML, Gupta S, Deshmukh DR (1999) Aggrecan degradation in chondrocytes is mediated by reactive oxygen species and protected by antioxidants. Free Rad Res 30:395–405

Villarca A, Spatz M, Dodson RF, Corn C, Bembry J (1989) Effect of arachidonic acid on cultured cerebromicrovascular endothelium: permeability, lipid peroxidation and membrane "fluidity". Acta Neuropathol 78:310–316

Wluka AE, Cicuttini FM, Spector TD (2000) Menopause, oestrogens and arthritis. Maturitas 35:183–199
Acknowledgements
We thank Rita Kirsch, Claudia Kremling, and Frank Lichte for their skillful assistance during the experiments.
About this article
Cite this article
Claassen, H., Schünke, M. & Kurz, B. Estradiol protects cultured articular chondrocytes from oxygen-radical-induced damage. Cell Tissue Res 319, 439–445 (2005). https://doi.org/10.1007/s00441-004-1029-9
Received:

Accepted:

Published:

Issue Date:
Keywords
Articular cartilage

Reactive oxygen species

Anti-oxidants

Menopause

17β-Estradiol

Bovine