Abstract
Canine trypanosomosisis (CT) is a common disease caused by tsetse- and non-tsetse-transmitted trypanosomes worldwide. The severity of the disease varies from acute, sub-acute to chronic with non-specific clinical signs. Here, we attempt in a cross-sectional study to assess the current situation of CT and the role of dogs in transmitting trypanosomes to other domesticated animals. The study was carried out during July 2016 on 50 caged German shepherd dogs in Khartoum State to investigate the prevalence of dog trypanosomosis using both serological (CATT/Trypanosoma evansi) and molecular (KIN-PCR, RoTat1.2 VSG-PCR and TviCatL-PCR) tests to detect possible trypanosome infections. CATT/T. evansi detected antibodies against T. evansi in 15 (30%) dogs, while parasite DNA was detected in 17 (34%) dogs by RoTat1.2 PCR. In contrast, a KIN-PCR detected the subgenus Trypanozoon, Trypanosoma congolense savannah, T. congolense Kenya and T. vivax in 36 (72%), 3 (6%), 1 (2%), and 2 (4%) dogs, respectively. However, a species-specific PCR for Trypanosoma vivax was detected 7 (14%) positive cases. We concluded that CT was caused by at least three species of trypanosomes, namely T. evansi, T. vivax and T. congolense. Trypanozoon other than T. evansi could not be ruled out since other tsetse-transmitted trypanosomes have also been detected and species-specific PCRs were not used. This study illustrates that dogs play an important role in the transmission dynamic and the epidemiology of the abovementioned trypanosome species.
This is a preview of subscription content, log in to check access.
Access options
Buy single article
Instant access to the full article PDF.
US$ 39.95
Price includes VAT for USA
Subscribe to journal
Immediate online access to all issues from 2019. Subscription will auto renew annually.
US$ 199
This is the net price. Taxes to be calculated in checkout.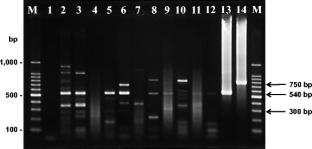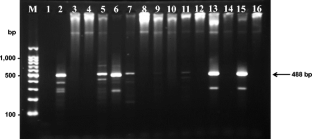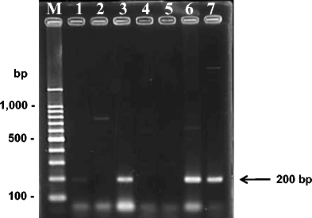 References
Ahmed SK, Rahman AH, Hassan MA, Salih SE, Paone M, Cecchi G (2016) An atlas of tsetse and bovine trypanosomosis in Sudan. Parasit Vectors 9:194

Bajyana Songa E, Hamers R (1988) A card agglutination test (CATT) for veterinary use based on an early VAT RoTat 1.2 of Trypanosoma evansi. Ann Soc Belg Med Trop 68:233–240

Cecchi G, Wint W, Shaw A, Marletta A, Mattioli R, Robinson T (2010) Geographic distribution and environmental characterization of livestock production systems in Eastern Africa. Agric Ecosyst Env 135:98–110

Cortez AP, Rodrigues AC, Garcia HA, Neves L, Batista JS, Bengaly Z (2009) Cathepsin L-like genes of Trypanosoma vivax from Africa and South America—characterization, relationships and diagnostic implications. Mol Cell Probes 1:44–51

Deschamps JY, Desquesnes M, Dorso L, Ravel S, Bossard G, Charbonneau M, Garand A, Roux FA (2016) Refractory hypoglycaemia in a dog infected with Trypanosoma congolense. Parasite 23:1. https://doi.org/10.1051/parasite/2016001

Desquesnes M, McLaughlin G, Zoungrana A, Dávila AM (2001) Detection and identification of Trypanosoma of African livestock through a single PCR based on internal transcribed spacer 1 of rDNA. Int J Parasitol 31:610–614

Desquesnes M, Holzmuller P, Lai DH, Dargantes A, Lun ZR, Jittaplapong S (2013) Trypanosoma evansi and surra: a review and perspectives on origin, history, distribution, taxonomy, morphology, hosts, and pathogenic effects. Biomed Res Int 2013:194176

Greene CE (2006) Trypanosomiasis. In: Infectious diseases of the dog and cat, 3rd edn. W. B. Saunders, St. Louis, pp 676–685

Ilemobade AA (2009) Tsetse and trypanosomosis in Africa: the challenges, the opportunities. Onderstepoort J Vet Res 76:35–40

Mossaad E, Salim B, Suganuma K, Musinguzi P, Mohammed AH, Elamin EA, Mohammed GE, Bakhiet AO, Xuan X, Satti RA, Inoue N (2017) Trypanosoma vivax is the second leading cause of camel trypanosomosis in Sudan after Trypanosoma evansi. Parasit Vectors 10(1):176. https://doi.org/10.1186/s13071-017-2117-5

Museux K, Boulouha L, Majani S, Journaux H (2011) African Trypanosoma infection in a dog in France. Vet Rec 168:590

Nimpaye H, Njiokou F, Njine T, Njitchouang GR, Cuny G, Herder S, Asonganyi T, Simo G (2011) Trypanosoma vivax, T. congolense "forest type" and T. simiae: prevalence in domestic animals of sleeping sickness foci of Cameroon. Parasite 18:171–179

Salim B, Bakheit MA, Salih SE, Kamau J, Nakamura I, Nakao R, Sugimoto C (2011a) An outbreak of bovine trypanosomiasis in the Blue Nile State, Sudan. Parasit Vectors 4:74

Salim B, Bakheit MA, Kamau J, Nakamura I, Sugimoto C (2011b) Molecular epidemiology of camel trypanosomiasis based on ITS1 rDNA and RoTat 1.2 VSG gene in the Sudan. Parasit. Vectors 4:31

Salim B, Bakheit MA, Sugimoto C (2014) Molecular detection of equine trypanosomes in the Sudan. Vet Parasitol 200:246–250

Simarro PP, Cecchi G, Paone M, Franco JR, Diarra A, Ruiz JA, Fèvre EM, Courtin F, Mattioli RC, Jannin JG (2010) The atlas of human African trypanosomiasis: a contribution to global mapping of neglected tropical diseases. Int J Health Geogr 9:57

Singh B, Kalra IS, Gupta MP, Nauriyal DC (1993) Trypanosoma evansi infection in dogs: seasonal prevalence and chemotherapy. Vet Parasitol 50(1–2):137–141

Urakawa T, Verloo D, Moens L, Büscher P, Majiwa PA (2001) Trypanosoma evansi: cloning and expression in Spodoptera fugiperda insect cells of the diagnostic antigen RoTat1. 2. Exp Parasitol 99:181–189

Verloo D, Holland W, My LN, Thanh NG, Tam PT, Goddeeris B, Vercruysse J, Büscher P (2000) Comparison of serological tests for Trypanosoma evansi natural infections in water buffaloes from North Vietnam. Vet Parasitol 92:87–96
Acknowledgements
We would like to express our gratitude to the staff of the Police Dogs Clinic, Khartoum, Sudan, for their help during sampling. This study was financially supported by the Ministry of Higher Education and Scientific Research, Republic of Sudan (Grant No. SRI-VS-2015-71933). Additional funding was received from the "International Collaborative Research Program for Tackling the NTD (Neglected Tropical Disease) Challenges in African Countries" from the Japan Agency for Medical Research and Development (AMED).
Ethics declarations
Conflict of interest
The authors declare that they have no conflicts of interest.
Ethical approval
Permission for this study was obtained according to the standards of animal experimentation at Obihiro University of Agriculture and Veterinary Medicine (Approval No. 28-46).
About this article
Cite this article
Mossaad, E., Satti, R.A., Fadul, A. et al. The incrimination of three trypanosome species in clinically affected German shepherd dogs in Sudan. Parasitol Res 116, 2921–2925 (2017). https://doi.org/10.1007/s00436-017-5598-4
Received:

Accepted:

Published:

Issue Date:
Keywords
Dog

Sudan

Trypanosoma evansi
Trypanosoma vivax
Trypanosoma congolense