Abstract
Sarcoptes scabiei is a widespread, highly contagious skin disease that affects many mammals including humans. The biological characteristics of S. scabiei remain unclear. Therefore, the ability to collect adequate amount of mites for studies is required to advance our understanding of the parasite. The present study aimed to find a method to collect an adequate amount of live S. scabiei mites within a short time frame. The cornified layer and fur from an infected raccoon dog were inserted into a 50-ml catheter tip-type syringe. A 1.5-ml microtube was attached at the tip of the syringe to collect the mites, which crawled out from the cornified layer and fur. Four conditions were examined, and the following condition was determined to be the best: the syringe and microtube were shaded by aluminum foil, and the microtube was heated using a pet heater (36 °C). In addition, the effectiveness of this method as an alternative method to diagnose S. scabiei infections in animal was evaluated. S. scabiei live mites were not detected in the raccoon dog samples 24 h after the administration of medication (ivermectin or selamectin). The present study revealed that this technique was useful to collect adequate amounts of live mites, and the mites prefer a heated environment and actively move when using the shaded conditions. In addition, this technique was effective as an alternative diagnostic technique to detect live mites on an animal body.
This is a preview of subscription content, log in to check access.
Access options
Buy single article
Instant access to the full article PDF.
US$ 39.95
Price includes VAT for USA
Subscribe to journal
Immediate online access to all issues from 2019. Subscription will auto renew annually.
US$ 199
This is the net price. Taxes to be calculated in checkout.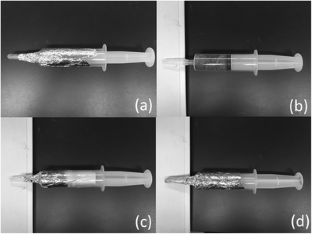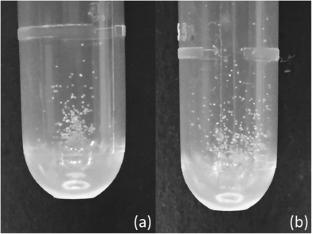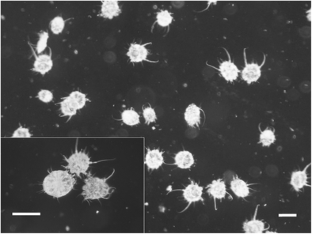 References
Alasaad S, Permunian R, Gakuya F, Mutinda M, Soriguer RC, Rossi L (2010) Sarcoptic-mange detector dogs used to identify infected animals during outbreaks in wildlife. BMC Vet Res 8:e110

Alasaad S, Rossi L, Heukelbach J, Pérez JM, Hamarsheh O, Otiende M, Zhu XQ (2013) The neglected navigating web of the incomprehensibly emerging and re-emerging Sarcoptes mite. Infect Genet Evol 17:253–259

Arlian LG, Runyan RA, Achar S, Estes SA (1984) Survival and infestivity of Sarcoptes scabiei var. canis and var. hominis. J Am Acad Dermatol 11:210–215

Bornstein S, Thebo P, Zakrisson G (1996) Evaluation of an enzyme-linked immunosorbent assay (ELISA) for the serological diagnosis of canine sarcoptic mange. Vet Dermatol 7:21–28

Bornstein S, Mörner T, Samuel WM (2001) Sarcoptes scabiei and sarcoptic mange. In: Samuel WM, Pybus MJ, Kocan AA (eds) Parasitic disease of wild mammals, 2nd edn. Iowa State University Press, Iowa, pp 107–119

Engelman D, Kiang K, Chosidow O, McCarthy J, Fuller C, Lammie P, Hay R, Steer A, on behalf of the members of the international alliance for the control of scabies (2013) Toward the global control of human scabies: introducing the international alliance for the control of scabies. PLoS Negl Trop Dis 7:e2167

Flinders DC, De Schweinitz P (2004) Pediculosis and scabies. Am Fam Physician 69:341–348

Rambozzi L, Menzano A, Lavin S, Rossi L (2004) Biotin-avidin amplified ELISA for detection of antibodies to Sarcoptes scabieis in chamois (Rupicapra spp.). Vet Res 35:701–708

Sivajothi S, Sudhakara Reddy B, Rayulu VC, Sreedevi C (2015) Notoedres cati in cats and its management. J Parasit Dis 39:303–305

Soglia D, Rambozzi L, Maione S, Spalenza V, Sartore S, Alasaad S, Sacchi P, Rossi L (2009) Two simple techniques for the safe Sarcoptes collection and individual mite DNA extraction. Parasitol Res 105:1465–1468

Van der Heijden HM, Rambags PG, Elbers AR, van Maanen C, Hunneman WA (2000) Validation of ELISAs for the detection of antibodies to Sarcoptes scabies in pigs. Vet Parasitol 89:95–107

Walton SF, Currie BJ (2007) Problems in diagnosing scabies, a global disease in human and animal populations. Clin Microbiol Rev 20:268–279
Ethics declarations
All applicable international, national, and/or institutional guidelines for the care and use of animals were followed.
About this article
Cite this article
Kido, N., Akuta, T., Tarui, H. et al. New techniques to collect live Sarcoptes scabiei and evaluation of methods as alternative diagnostics for infection. Parasitol Res 116, 1039–1042 (2017). https://doi.org/10.1007/s00436-017-5385-2
Received:

Accepted:

Published:

Issue Date:
Keywords
Alternative diagnostic technique

Characteristics of the Sarcoptes scabiei mites

Mite extraction

Raccoon dog

Scabicidal agent