Abstract
Alzheimer is a progressive neurological disease that results in irreversible loss of neurons and includes about two thirds of all cases of dementia. Toxoplasma gondii may be an important infectious agent involved in neurodegenerative diseases. The aim of this study was to investigate the correlation between Toxoplasma as an etiologic agent in the progress of Alzheimer's disease. This case control study was conducted on 75 Alzheimer's patients and 75 healthy volunteers. Blood samples were obtained and anti-Toxoplasma IgG and IgM tests were done by using ELISA technique. DNA was extracted from buffy coat and then GRA6 gene and SAG2 loci were amplified by PCR and nested PCR, respectively. Chi-square, Fisher's test, and binary logistic regression were used for data analysis. A percentage of 61.3 % of Alzheimer's patients and 62.6 % of healthy volunteers were positive for anti-Toxoplasma IgG but all participants were negative for anti-Toxoplasma IgM. There were no significant differences between Alzheimer's patients with their controls in terms of anti-Toxoplasma IgG antibody (P = 0.5). Due to lack of positive IgM sample, results of the molecular methods were negative by GRA6 and SAG2 fragments amplification. This result shows that, infection with T. gondii cannot be considered as a risk factor for etiology and developing Alzheimer's disease.
This is a preview of subscription content, log in to check access.
Access options
Buy single article
Instant access to the full article PDF.
US$ 39.95
Price includes VAT for USA
Subscribe to journal
Immediate online access to all issues from 2019. Subscription will auto renew annually.
US$ 199
This is the net price. Taxes to be calculated in checkout.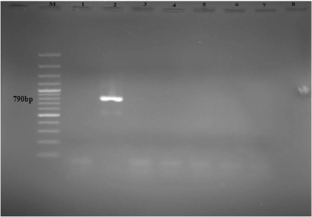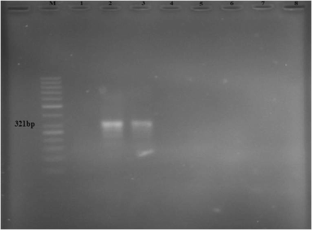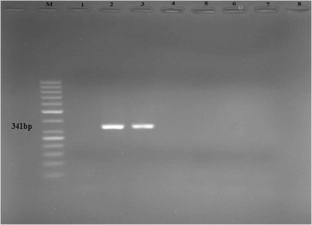 References
Ajioka JW, Fitzpatrick JM, Reitter CP (2001) Toxoplasma gondii genomics: shedding light on pathogenesis and chemotherapy. Exp Rev Mol Med 3:1–19

Alipour A, Shojaee S, Mohebali M, Tehrandoost M, Masoleh FA, Keshavarz H (2011) Toxoplasma infection in schizophrenia patients: a comparative study with control group. Iran J Parasitol 6:31–37

Alonso R, Pisa D, Marina AI, Morato E, Rabano A, Carrasco L (2013) Fungal infection in patients with Alzheimer's disease. J Alzheimer Dis 41:301–311

Alvardo-Esquivel C, Alanis-Quinones OP, Arreola-Valenzuela MA, Rordguez-Briones A, Piedra-Nevarez LJ, Duran-Morales E, Estradamartinez S, Martnez-Garcia SA, Liesenfeld O (2006) Seroepidemiology of Toxoplasma gondii infection in psychiatric inpatients in a northern Mexican city. BMC Infect Dis 6:1–7

Arling TA, Yolken RH, Lapidus M, Langenberg P, Dickerson FB, Zimmerman SA, Balis T, Cabassa JA, Scrandis DA, Tonelli LH (2009) Toxoplasma gondii antibody titers and history of suicide attempts in patients with recurrent mood disorders. J Nerv Ment Dis 3:905–908

Bruns AI (2009) Alzheimer's disease. Brit Med J 338:464–471

Bu X, Yao XQ, Jiao SS, Zeng F, Liu YH, Xiang Y, Liang CR, Wang QH, Wang X, Cao HY (2014) A study on the association between infectious burden and Alzheimer's disease. Eur J Neurol

Çelik T, Kamisli O, Babur C, Çevik MÖ, Öztuna D, Altinayar S (2010) Is there a relationship between Toxoplasma gondii infection and idiopathic Parkinson's disease? Scand J Iinfect Dis 42:604–608

Cetinkaya Z, Yazar S, Gecici O, Namli MN (2007) Anti-Toxoplasma gondii antibodies in patients with schizophrenia—preliminary findings in a Turkish sample. Schizophrenia Bull 33:789–791

Dalimi A, Abdoli A (2012) Latent toxoplasmosis and human. Iran J Parasitol 7:1–17

Fazaeli A, Carter P, Darde M, Pennington T (2000) Molecular typing of Toxoplasma gondii strains by GRA6 gene sequence analysis. Int J Parasitol 30:637–642

Fricker-Hidalgo H, Bulabois CE, BrenIier-Pinchart MP, Hamidfar R, Garban F, Brion JP, Timsi JF, Cahn JY, Pelloux H (2009) Diagnosis of toxoplasmosis after allogeneic stem cell transplantation: results of DNA detection and serological techniques. Clin Infect Dis 48:e9–e15

Guttmacher AE, Collins FS, Nussbaum RL, Ellis CE (2003) Alzheimer's disease and Parkinson's disease. New Eng J Med 348:1356–1364

Holmes C, Cotterell D (2009) Role of infection in the pathogenesis of Alzheimer's disease. CNS drugs 23:993–1002

Howe DK, Honore S, Derouin F, Sibley LD (1997) Determination of genotypes of Toxoplasma gondii strains isolated from patients with toxoplasmosis. J Clin Microbiol 35:1411–1414

Jung BK, Pyo KH, Shin KY, Hwang YS, Lim H, Lee SJ, Moon JH, Lee SH, Suh YH, Chai JY (2012) Toxoplasma gondii infection in the brain inhibits neuronal degeneration and learning and memory impairments in a murine model of Alzheimer's disease. Plos One 7:e33312

Koseoglu E, Yazar S, Koc I (2009) Is Toxoplasma gondii a causal agent in migraine? Am J Med Sci 338:120–122

Kusbeci OY, Miman O, Yaman M, Aktepe OC, Yazar (2011) Could Toxoplasma gondii have any role in Alzheimer disease? Alz Dis Assoc Dis 25:1–3

Little CS, Hammond CJ, Macintyre A, Balin BJ, Appelt DM (2004) Chlamydia pneumoniae induces Alzheimer-like amyloid plaques in brains of BALB/c mice. Neurobiol Aging 25:419–429

Mahami Oskouei M, Hamidi F, Talebi M, Farhoudi M, Taheraghdam AA, Kazemi T, Sadeghi-Bazarghani H, Fallah E (2014) The correlation between Toxoplasma gondii infection and Parkinson's disease: a case-control study. J Parasit Dis 1–5

Maheshwari P, Eslick GD (2015) Bacterial infection and Alzheimer's disease: a meta-analysis. J Alzheimer Dis 43:957–966

Mc khan NG, Drachman D, Folstein M, Katzman R, Price D, Stadlan EM (1984) Clinical diagnosis of Alzheimer's disease Report of the NINCDS-ADRDA Work Group* under the auspices of Department of Health and Human Services Task Force on Alzheimer's Disease. Neurology 34:939

Miman O, Kusbeci OY, Aktepe OC, Cetinkaya Z (2010a) The probable relation between Toxoplasma gondii and Parkinson's disease. Neurosci Lett 475:129–131

Miman O, Mutlu EA, Ozcan O, Atambay M, Karlidag R, Unal S (2010b) Is there any role of Toxoplasma gondii in the etiology of obsessive-compulsive disorder? Psychiat Res 177:263–265

Pearce BD, Kruszon-Moran D, Jones JL (2012) The relationship between Toxoplasma gondii infection and mood disorders in the third National Health and Nutrition Survey. Biol psychiat 72:290–295

Perry CE, Gale SD, Erickson L, Wilson E, Nielsen B, Kauwe J, Hedges DW (2015) Seroprevalence and serointensity of latent Toxoplasma gondii in a sample of elderly adults with and without Alzheimer disease. Alzheimer Dis Assoc Disord. doi:10.1097/WAD.0000000000000108

Rajaii M, Pourhassan A, Asle-rahnamaie-akbari N, Aghebati L, Xie J, Goldust M, Naghavi-behzad M (2013) Seroepidemiology of toxoplasmosis in childbearing women of Northwest Iran. Le infezioni in medicina: rivista periodica di eziologia, epidemiologia, diagnostica, clinica e terapia delle patologie infettive 21:194–200

Shima K, Kuhlenbaumer G, Rupp J (2010) Chlamydia pneumoniae infection and Alzheimer's disease: a connection to remember? Med Microbiol Immunol 199:283–289

Torrey EF, Bartko JJ, Lun ZR, Yolken RH (2007) Antibodies to Toxoplasma gondii in patients with schizophrenia: a meta-analysis. Schizophrenia Bull 33:729–736

Yagmur F, Yazar S, Temel HO, Cavusoglu M (2010) May Toxoplasma gondii increase suicide attempt-preliminary results in Turkish subjects? Forens Sci Int 199:15–17
Acknowledgments
This work was supported fully by the Neurosciences Research Center (Grant no: 1303), Tabriz University of Medical Sciences, Tabriz, Iran.
Ethics declarations
This study has been approved by the ethics committee of Tabriz University of Medical Sciences, Iran.
Conflict of interest
The authors declare that they have no conflicts of interest.
About this article
Cite this article
Mahami-Oskouei, M., Hamidi, F., Talebi, M. et al. Toxoplasmosis and Alzheimer: can Toxoplasma gondii really be introduced as a risk factor in etiology of Alzheimer?. Parasitol Res 115, 3169–3174 (2016). https://doi.org/10.1007/s00436-016-5075-5
Received:

Accepted:

Published:

Issue Date:
Keywords
Alzheimer's disease

Toxoplasma gondii

ELISA

PCR

Iran